Friday, October 24, 2014
The Hollywood Reporter
- Aristen Stewart landed at LAX last week, sporting a pair of classic
Vans "Era"
skater kicks in black. She is known for often switching out her stilettos for sneakers on the red carpet, and we conjecture she is probably quite happy to see the shoe style spectrum swinging toward the latter. We caught up with Angie Dita, Vans head designer for women, who said,
"It's great to see a young talent who can mix high fashion with beloved laid-back pieces and remain true to her personal style."
We couldn't agree more.
Via
Thursday, October 23, 2014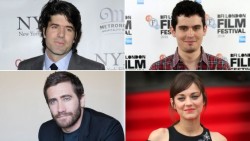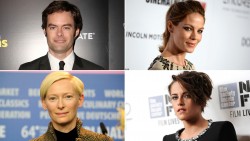 A 90-minute conversation on November 9 at 4pm PT/ 7pm ET/ 1am CET.
The Hollywood Reporter
- "8 Oscar Hopefuls Will Appear on THR Indie Contenders Roundtable -
An eclectic group of eight distinguished filmmakers who did celebrated work on independent films in 2014 will appear on the AFI Fest's inaugural Indie Contenders Roundtable, presented by The Hollywood Reporter and moderated by yours truly, Scott Feinberg, on Nov. 9 in Hollywood.
They are: writer/director J.C. Chandor (AFI Fest opener A Most Violent Year), writer/director Damien Chazelle (Whiplash), actress Marion Cotillard (Two Days, One Night), actor Jake Gyllenhaal (Nightcrawler), actor Bill Hader (The Skeleton Twins), actress Michelle Monaghan (Fort Bliss),
actress Kristen Stewart (Still Alice)
and actress Tilda Swinton (Snowpiercer).
The video of the full conversation will subsequently appear on THR's website" (I'll, of course, repost it here.)
Kristen will be in very company, double yay for the panelists & the moderator! And there'll be an Adventureland reunion, hi Bill Hader!
(Afi Fest screening dates for 'Clouds of Sils Maria' & 'Still Alice')
Wednesday, October 22, 2014

Joseph Julian Soria: "Me and Kristen "Stewy" on the set of #CampXRay #CruzAndCole"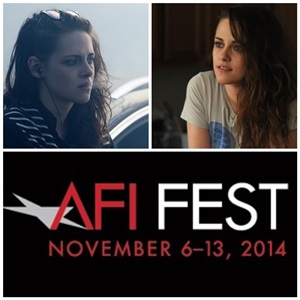 'Clouds of Sils Maria' will be screened on November 7 (at 9:30pm PT/ 12:30am ET/ 6:30am CET) & 12 (at 12pm PT/ 3pm ET/ 9pm CET)
'Still Alice' will be screened on November 12 (at 8pm PT/ 11pm ET/ 5am CET) & 13 (at 2:30pm PT/ 5:30pm ET/ 11:30pm CET)