Tuesday, October 21, 2014
Full interview

Transcript:
Monday, October 20, 2014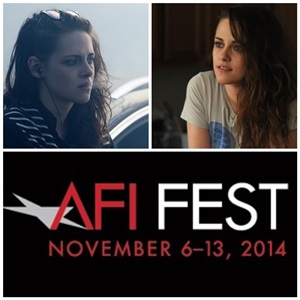 Variety
-
The festival also announced its special screenings lineup Monday: Olivier Assayas' "Clouds of Sils Maria," Richard Glatzer and Wash Westmoreland's "Still Alice," [..]
The locations include include the Dolby Theatre, the TCL Chinese Theatres, the Egyptian Theatre and the Hollywood Roosevelt Hotel.
The 28th annual AFI Fest runs November 6-13 in Los Angeles.
Hehe awesome!
Saturday, October 18, 2014
with actor Anoop Simon

Anoop
on his Facebook page:
"Hey #TeamAnoop I'm happy that i am getting private messages and praise all day today, since fans have been getting a chance to watch "CampXray". As one of the only real Military Iraqi War Veteran who was an actor in this film,
I am proud with what Dir.Peter Sattler accomplished. Especially with the respect and honor that Kristen has for our Armed forces and the rest of the cast. Peyman's performance was amazing as well... The movie is not to sympathize with the terrorists but for the innocent who were wrongly accused and labeled as such. Heck i served my nation and fought the fight to bring the bad guys to justice so out of all, I know that there is evil and then there are those who are wrongly labeled. Definitely watch it, research the topic, and see the message that we were trying to portray.
It is playing in select theaters and is on Video on Demand, so check with your local cable providers for showtimes ... I am so blessed that i got chance to work with the amazing cast and crew, all of who became colleagues and friends now." :)