481 photos désormais en HQ - Kristen en couverture du magazine ELLE UK (numéro de juillet 2010)
Photographed in Los Angeles by Matthias Vriens-McGrath -
Photographiée à Los Angeles par Matthias Vriens-McGrath
HQ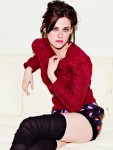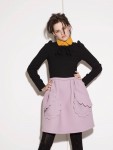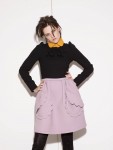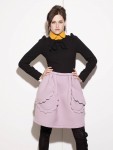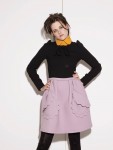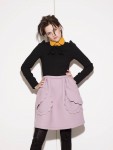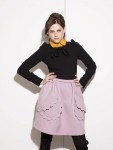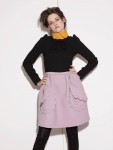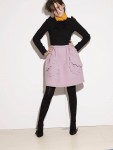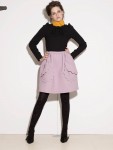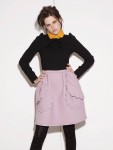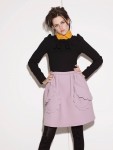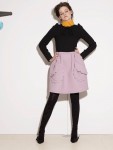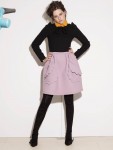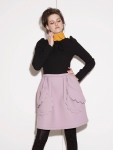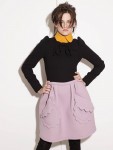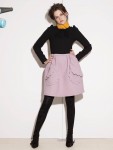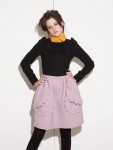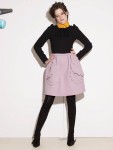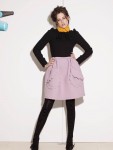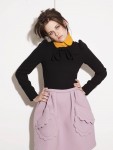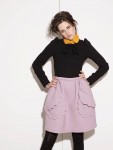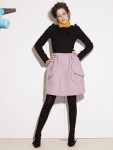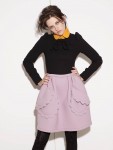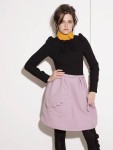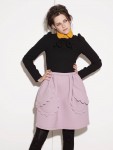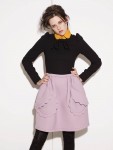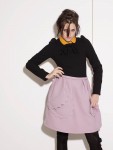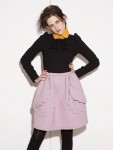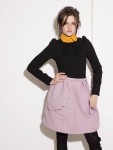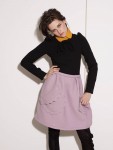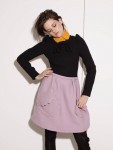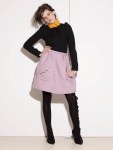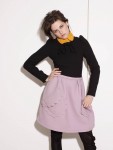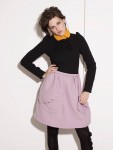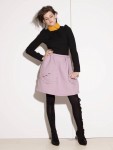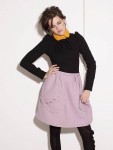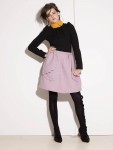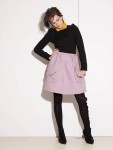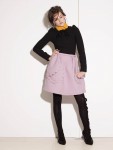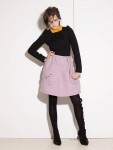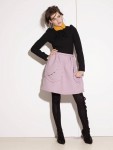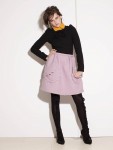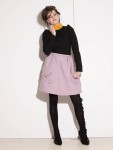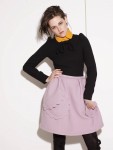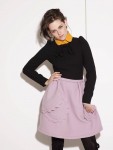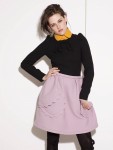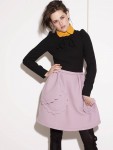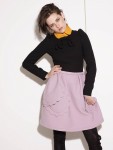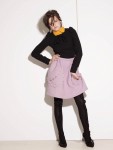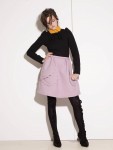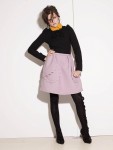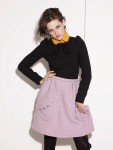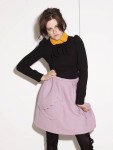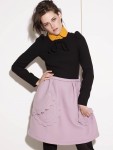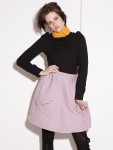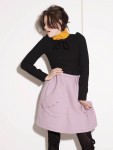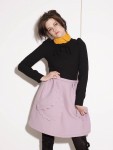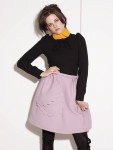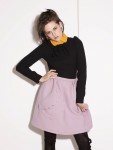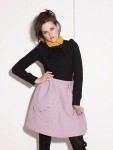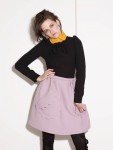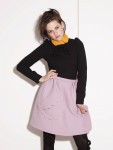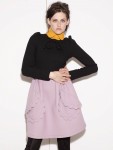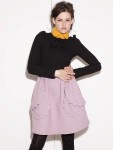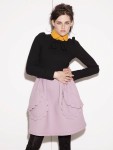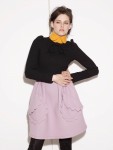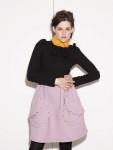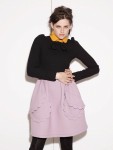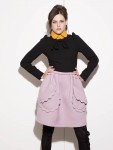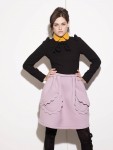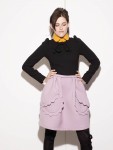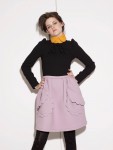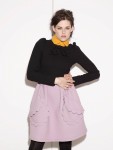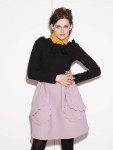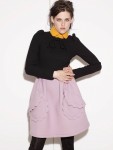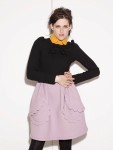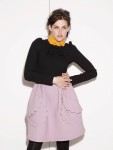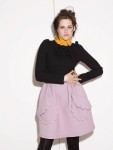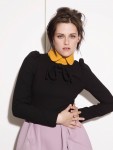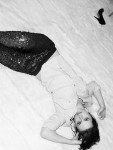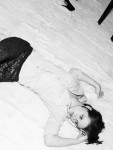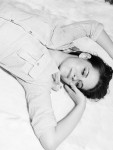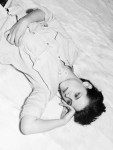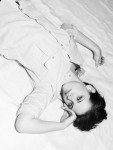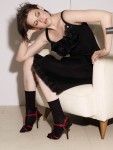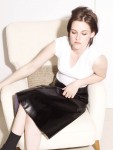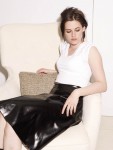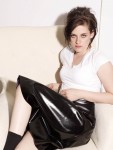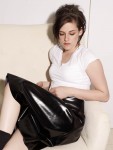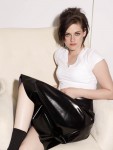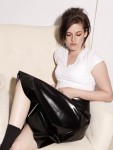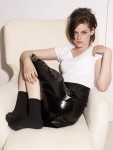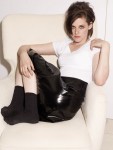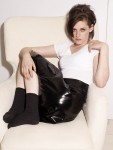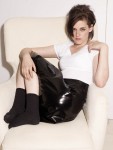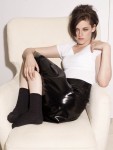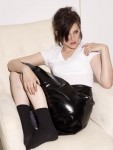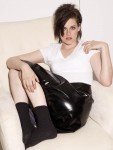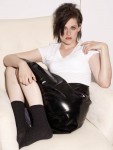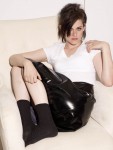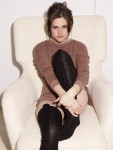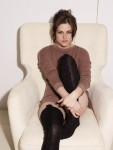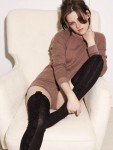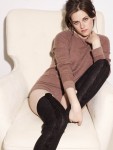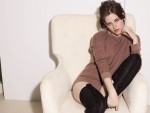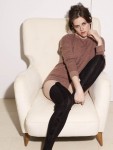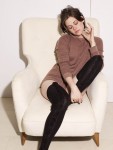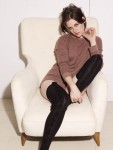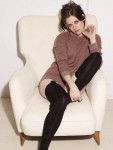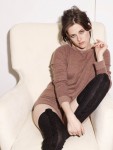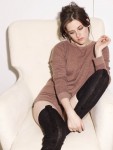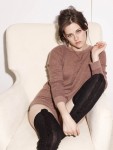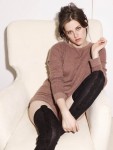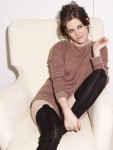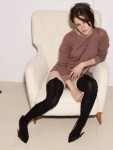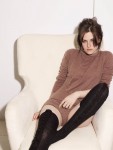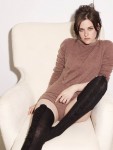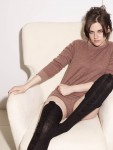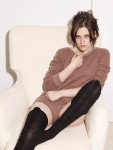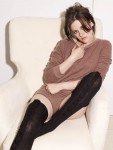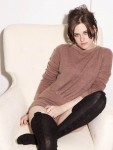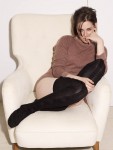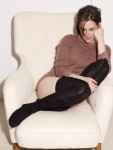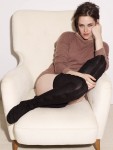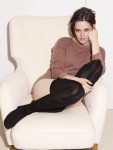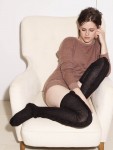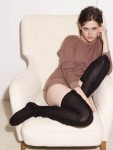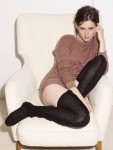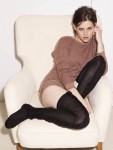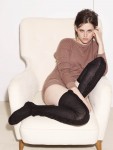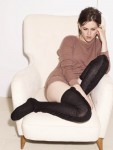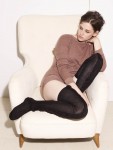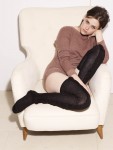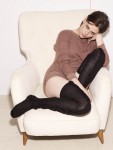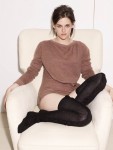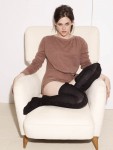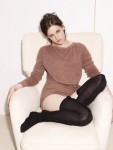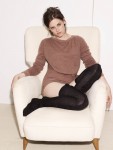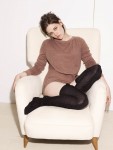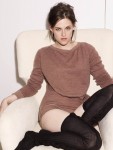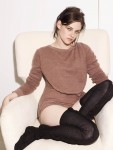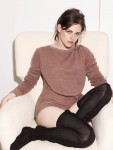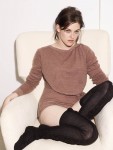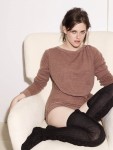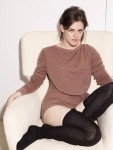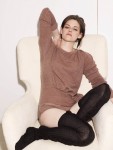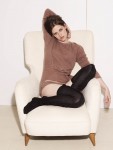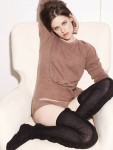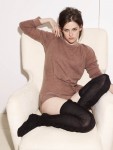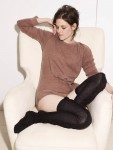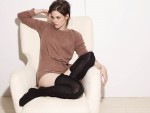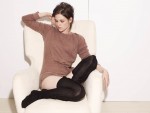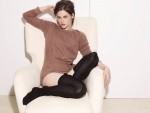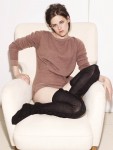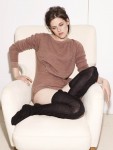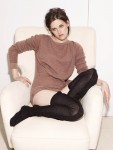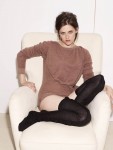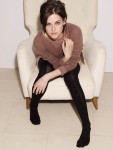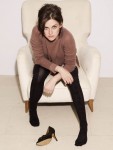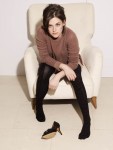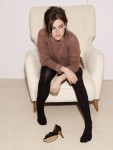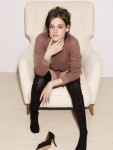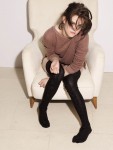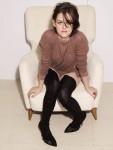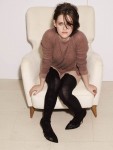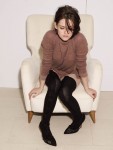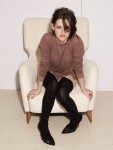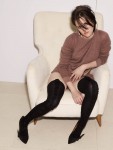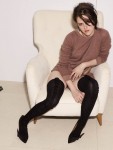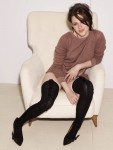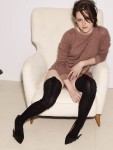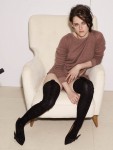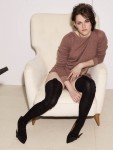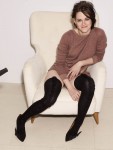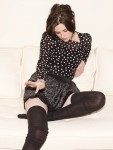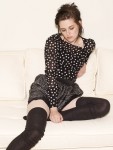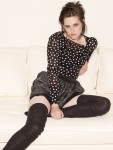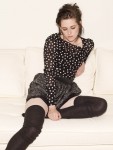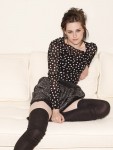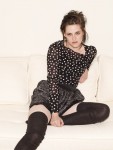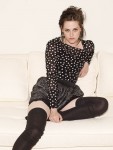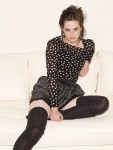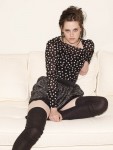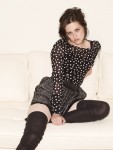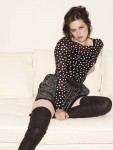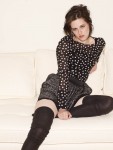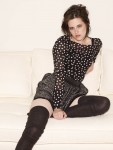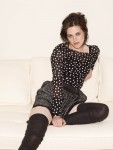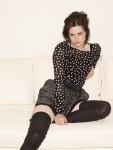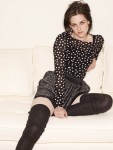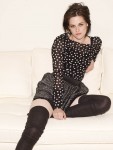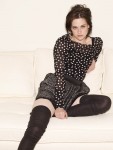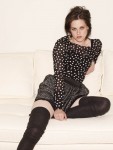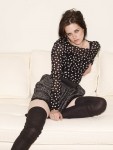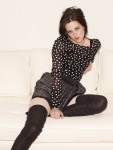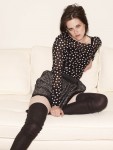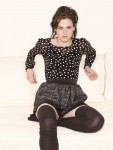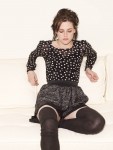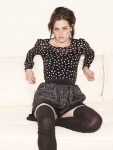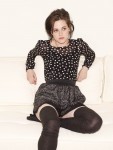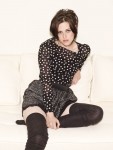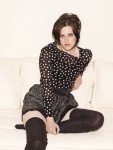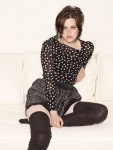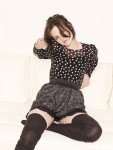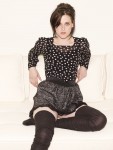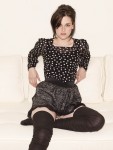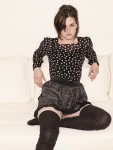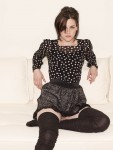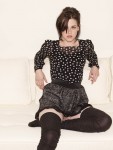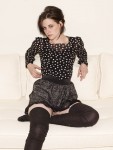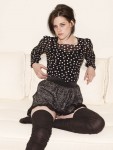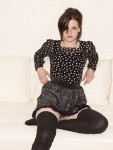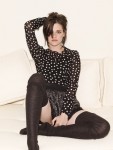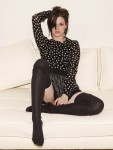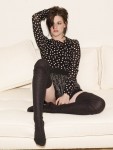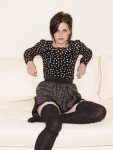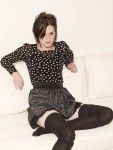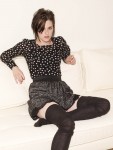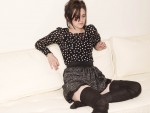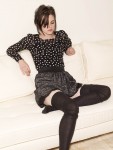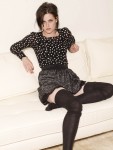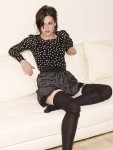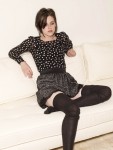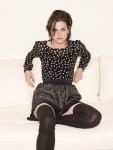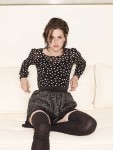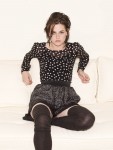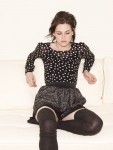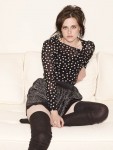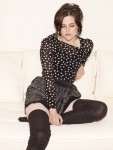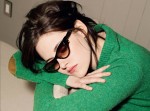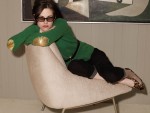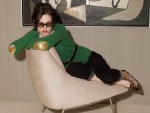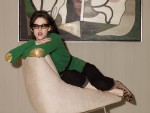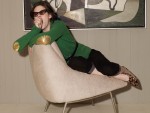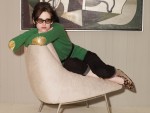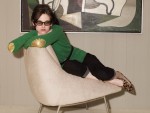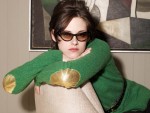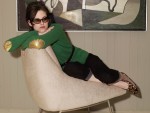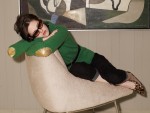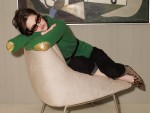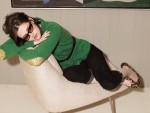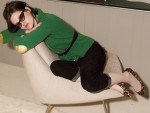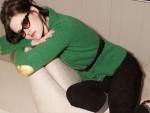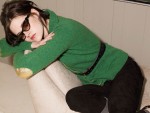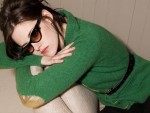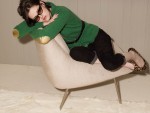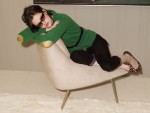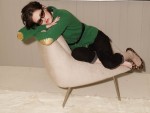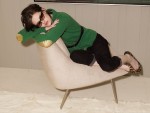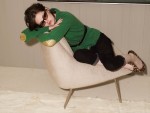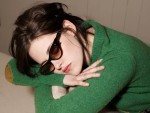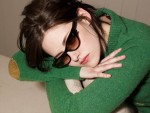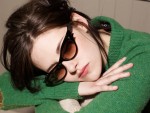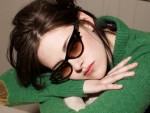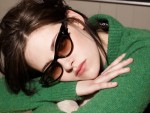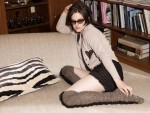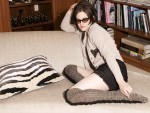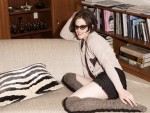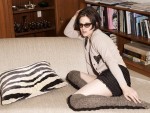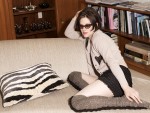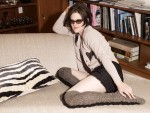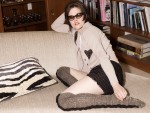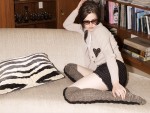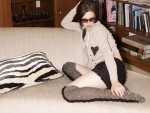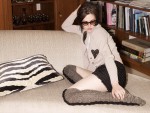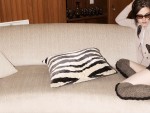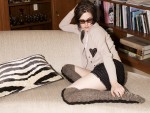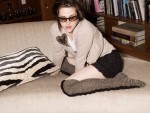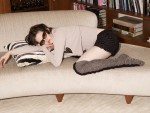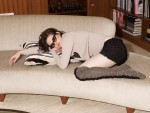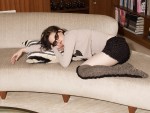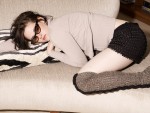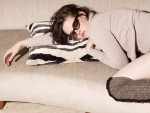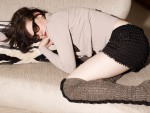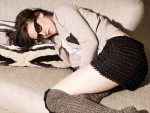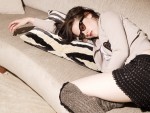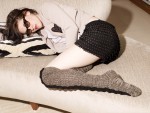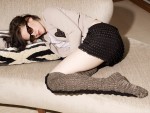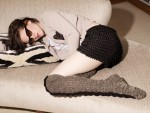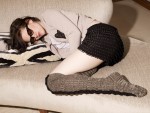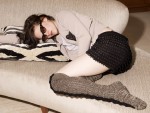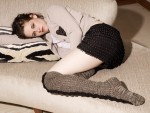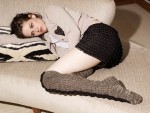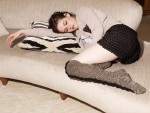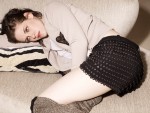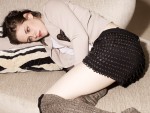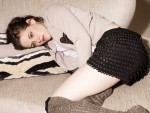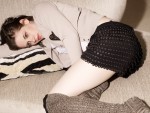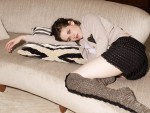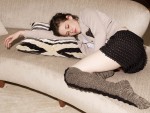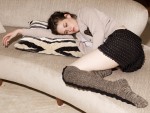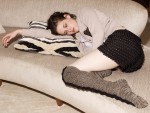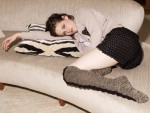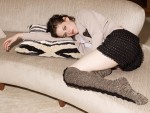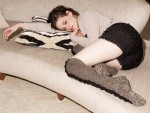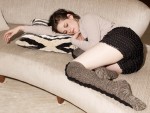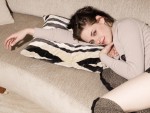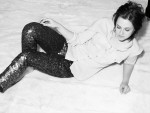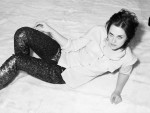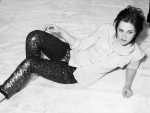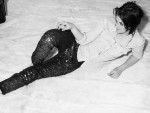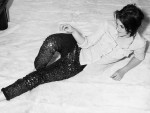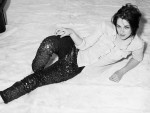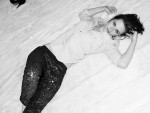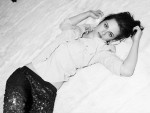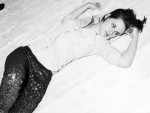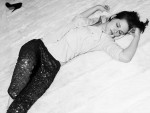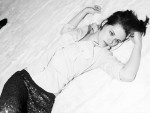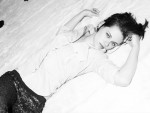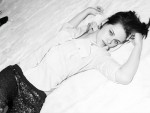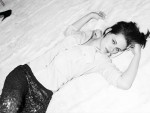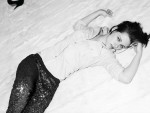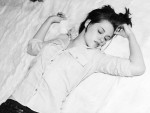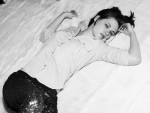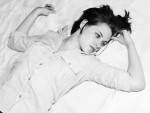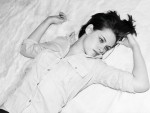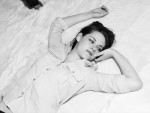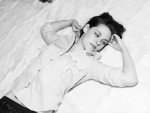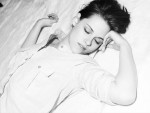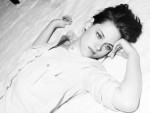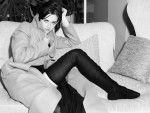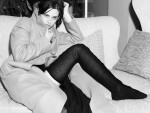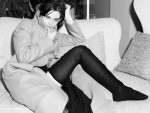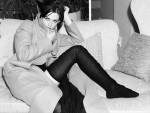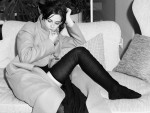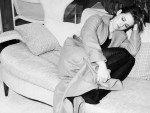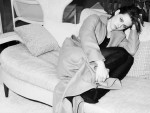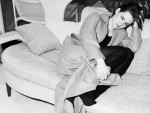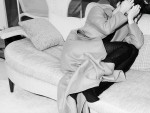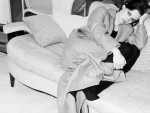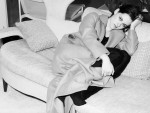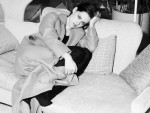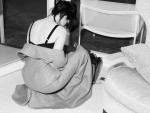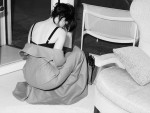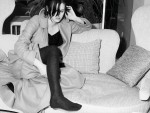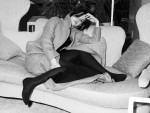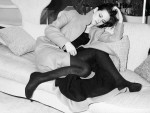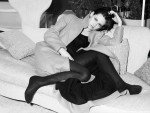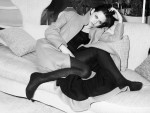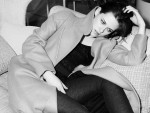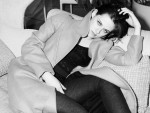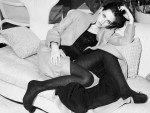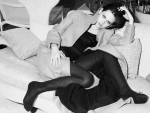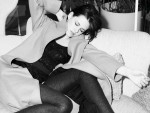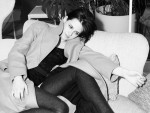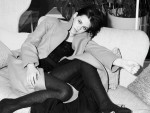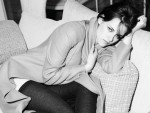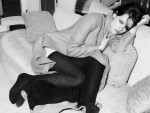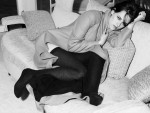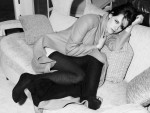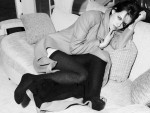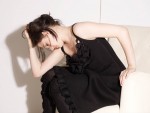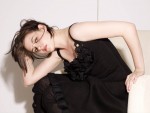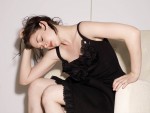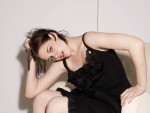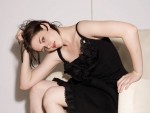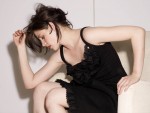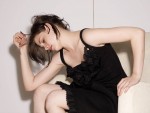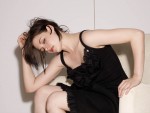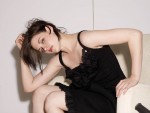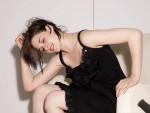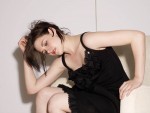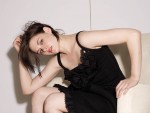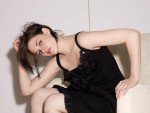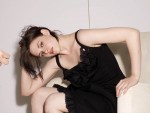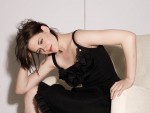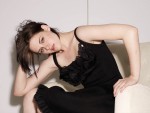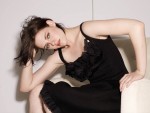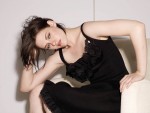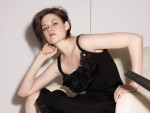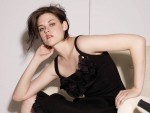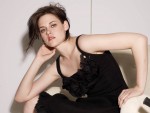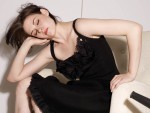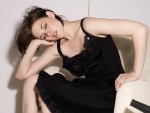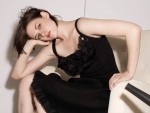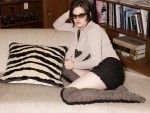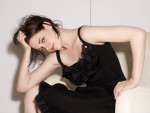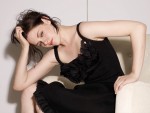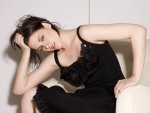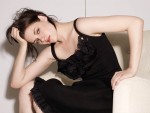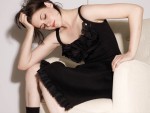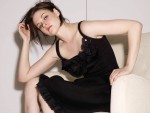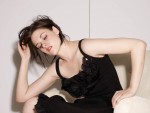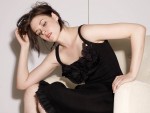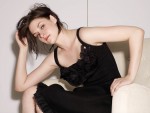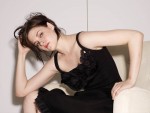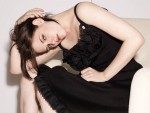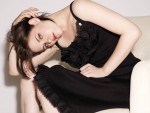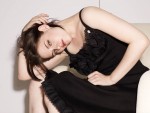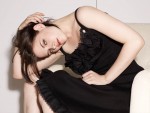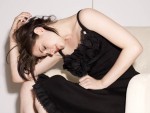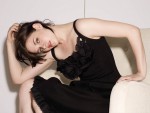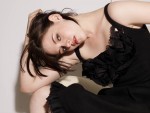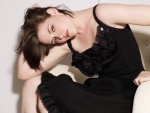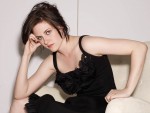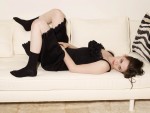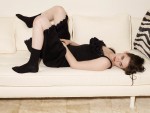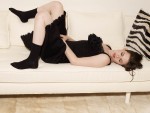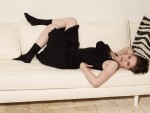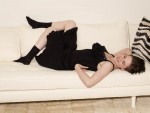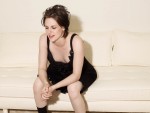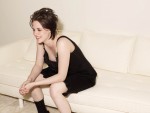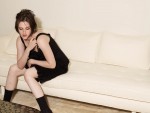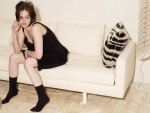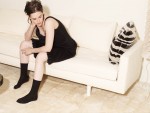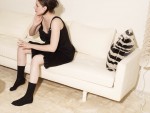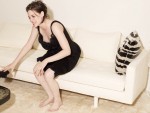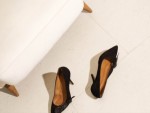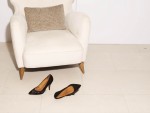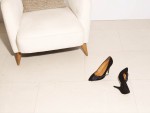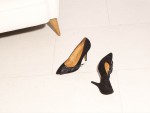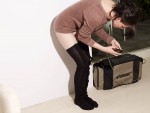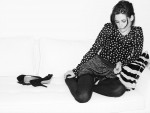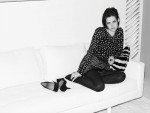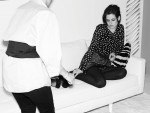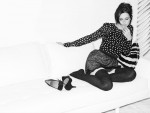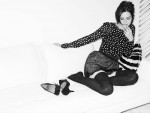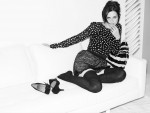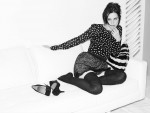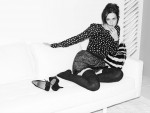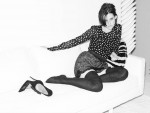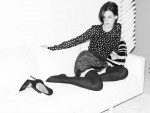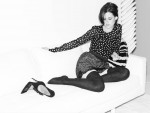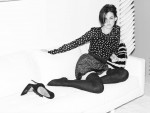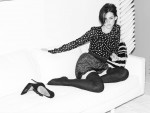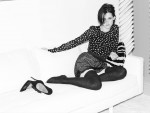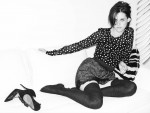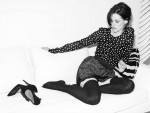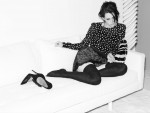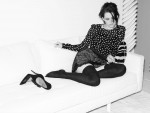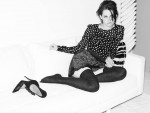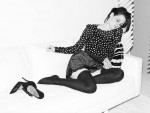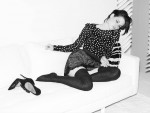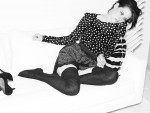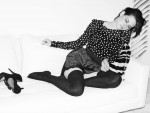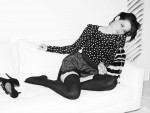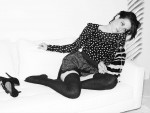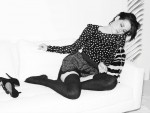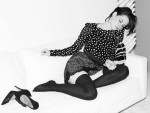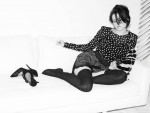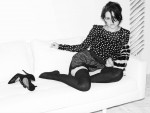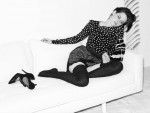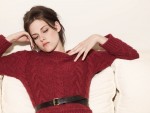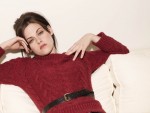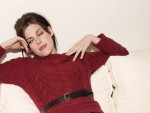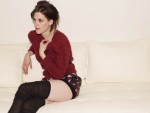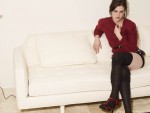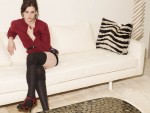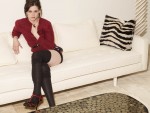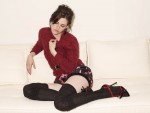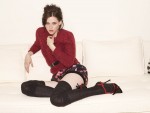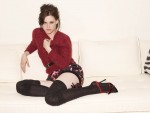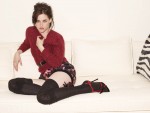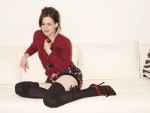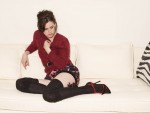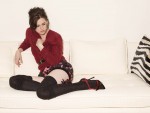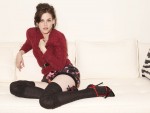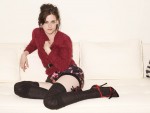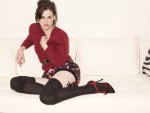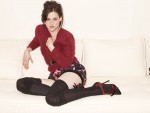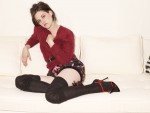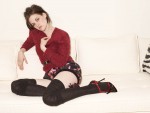 MQ

A ton of MQ pictures here, here & here - Une tonne de photos en MQ ici, ici & ici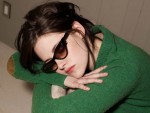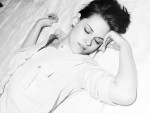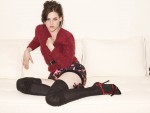 Scans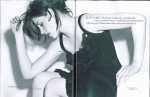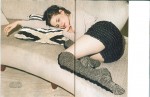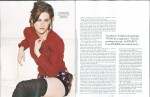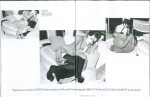 Exclusive Kristen Stewart collectors' cover
Couverture collector exclusive de Kristen Stewart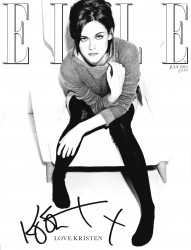 Subscribe to ELLE today to secure your EXCLUSIVE COLLECTORS' EDITION of ELLE featuring a specially designed cover of Kristen Stewart that you can't buy in the shops.
Abonnez-vous à ELLE aujourd'hui pour vous assurez d'avoir l'EDITION COLLECTOR de ELLE, avec une couverture spécialement conçue avec Kristen Stewart que vous ne pourrez pas acheter en magasins.
Behind the scenes


Kristen & Tom Macklin (ELLE UK Executive Editor - Rédacteur en chef pour ELLE UK)

And no stranger to this part of town is our July cover star, local Californian girl Kristen Stewart. She breezes in, PR in tow, just ahead of schedule at 9.45am. Dressed down in her usual battered jeans, converse and black tee, hair loosely pulled back, no make-up and a pair of shades. She is petite, and reminiscent of a young Winona Ryder / Jodie Foster. There is something that instantly draws you in, despite the shyness, she definitely exudes that star quality. She is friendly and welcoming, and after introductions are made we sit down to talk her through the set up for the day. Following her meteoric rise to fame courtesy of the Twilight franchise 18 months ago, fashion shoots are new territory for Kristen. ELLE is her first ever UK glossy shoot and interview, ahead of the release of "The Twilight Saga: Eclipse", and the independent film "The Runaways".

After an initial rail run through, it's into hair and make-up. Our idea was to re-position Kristen slightly. Her shoots up until now have embodied that teen angst, and been quite hard. We were interested in creating something more grown up, a little softer, whilst maintaining that quirkiness which has become such a big style staple for Kristen. The make-up was light, and minimal, with clear skin and a soft red lip. For hair, we went for swept up, tousled, with lots of movement.
Interview
KRISTEN STEWART - A Twilight Love Story

'I'm not going to kill you', says Kristen Stewart as I get into her car and she puts her foot down on the gas. 'Let's just go for a drive.' We speed down one of Los Angeles's lengthy highways, Kristen's elfin figure fitting with the proportions of her car, a Mini, perfectly. In a slightly grotty hoodie, skinny jeans and a pair od old sneakers, greasy hair flopping around her tiny features, she could be any other 20-year-old, but she's not. You will know Kristen Stewart from the Twilight saga. Stephenie Meyer's novels and the subsequent films, of which are now on the third, are the success story of the past two years; Twilight mania has taken over the world. Figurines, pencil cases, duvet covers and socks bear Kristen's image, or rather that of her alter ego Bella Swan, a somewhat unremarkable, moody teenager who lives in the tiny, perennially overcast town of Forks, Washington. More remarkable is that Bella is in love with the deliciously handsome Edward Cullen, a 104-year-old vampire stuck in the body of a teenager and played by the also deliciously handsome Robert Pattinson.
So famous have these two young actors become, that their names have been amended for media purposes - to K-Stew and R-Pattz - and their combined ability to shft gossip magazine prompted American titles to find any reason possible to put the two on their covers last year. A strategy made easier by the 'are-they-aren't-they' dating riddle, more on which later.

Screeching to a halt, Kristen bites a hangnail with her teeth. It's fair to say that she's nervous about this interview. In a century where you can track a celebrity's whereabouts 24/7 on Twitter or PerezHilton.com, Kristen is fiercely private. Aside from the Twilight series, her film choices have been relatively low-budget indie films - awkward comedy Adventureland and the self-titled biopic of Joan Jett's first band, The Runaways, her most recent releases. Yet Googling her name conjurs up nearly 19 million hits. 'The Twilight thing is so unique,' she says in her laid-back West Coast accent, following up with a pause for thought. 'If I didn't have that and I was just an actor, my life would be so different. [Twilight] is quite engulfing in its size, but at the same time, it's what you work for.'

So the fans are devoted, but as an interview subject Kristen doesn't exactly come recommended. She is notorious for not smiling in pictures, not chatting in interviews, not being cooperative in photoshoots. In person, Kristen comes across as a young actress who simply isn't into being famous. She's sweet and nervous, a bit like your next-door neighbors' little sister. She doesn't want to play the game, isn't interested in what designer she's wearing to a premiere and frankly would rather be at home reading a book or spending time with her friends. Like, well, a normal 20-year-old. 'Right', she agrees, while simultaneously lighting a cigarette and overtaking a truck. 'It really bothers me when people write nasty shit about me and the perception is that I don't give a fuck. It could not be further from the truth.' She holds her breath for a minute. 'People always ask me if I'm dating Robert. It's beyond annoying.' Concealing a small smile, she doesn't exactly warn me off asking whether she's dating her co-star, but a light tension hangs between us amid the cigarette smoke. I slice it in two, 'Well, are you?' She breathes out in a slightly exasperated, slightly amused way. 'What I say is, that, why would I want anything that's private to become entertainment for other people?'

She has a point. But it's a question millions of people want an answer to. There have been insinuations, grainy photographs, examinations of body language and sexual tension. Everyone thinks they're together, but can't quite rest until the protagonists confirm it. Is the privacy beat a help or a hindrance in keeping their relationship private? 'People say that id I just tell them everything I'll be left alone, but God you think if I tell peple they'll leave me alone? They pick up every little scrap, and that's much worse.'

Her Blackberry rings, 'Scuse me,' she smiles. Her Blackberry case is chipped and the back has fallen off leaving the battery exposed. Suddenly, she roars, 'Waaaaauuuuuuuggggghhhhhh!' She ends the call and slips the phone back into the pocket on the car door, foot still heavy on the accelerator pedal. 'I have one crazy stalker. It's not worth changing my number for, I'm pretty certain it's some girl who got my number from someone I went to school with who's like,' she adopts a fey accent not dissimilar to someone from The Hills, '"I've got Kristen Stewart's number"'.

We chat for a while, talking about various things, words for vaginas (she calls them cooters), the difficulty in owning pets (she has a cat), the merits of pickles in burgers and why third albums always take so long. Oscillating between having so much to say that she hunches towards the steering wheel and shouts, and being so lost on her own thoughts I'm not sure if she's heard the question I've asked, there seems to be a lot going on inside her head. It looks like a mix of teenage angst-driven inarticulacy and child genius.

Kristen turns the music in the car up a little and then down a little, so that it hardly differs. 'Your little persona is made up of all the places that people have seen you and what has been said about you, and usually the places I am are so overwhelming in the moment and fleeting for me - like one second where I've said something stupid, that's me, forever. What you don't see are the cameras shoved in my face and the bizarre intrusive questions being asked, or the people falling over themselves, screaming and taunting to get a reaction. All you see is an actor or a celebrity lit up by a flash. It's so…' she searches for the words with one hand off the wheel. 'The photos are so…I feel like I'm looking at someone being raped. A lot of the time I can't handle it. It's fucked. I never expected that this would be my life.'

Kristen was born and bred in Hollywood. Her parents are in the trade - her dad is a stage manager ('his life is TV') and her mum is a script supervisor. Her breakthrough role came aged 11 as Jodie Foster's epileptic daughter in Panic Room. But though she may have been a child star, K-Stew is no Li-Lo. Her chosen roles are serious, adult, intelligent. She's close to her family - 'My family are amazing. I had like, the perfect upbringing. It sucks for people like Lindsay, but it's not her fault that she's off the rails' - and she's smart, very smart. There are going to be no head-shaving meltdowns or illicit sex tapes; her head is firmly on her shoulders. Kristen steers clear of the Hollywood circuit, avoiding the 'cool hangouts' and never-ending roster of parties.

She stops the car at a shack on the side of the road. There's a giant painted lobster wearing sunglasses and a floral shirt holding a sign that reads 'Malibu Lobster Shack'. 'Uh, are you hungry? If I tell you what I want, would you run in?' I look at her blankly. There are only two other customers in the shack, neither of whom look as thought they'd raise as much of an eyebrow at a Hollywood A-lister ordering a crab sandwich. 'It's the interaction thing,' she sighs. 'It would be fine id people talked shit about me at their own table, but sometimes you're just not in the right state of dress to talk to people, and then they're like, "Oh, she is a crack whore, just like Perez says".'

Two Ahi tuna burgers with fries and a Diet Coke later, we're speeding down the highway once more when I raise the subject of fashion. On the ELLE shoot the previous day, Kristen didn't seem at all interested in the outfits being put on her back. In fact, the only item of clothing she commented on was my Siouxsie and the Banshees T-shirt. She appears to struggle for a response and lights another cigarette. 'Like when I have to talk to Hollywood press, I have to put on a nice dress and a smile, but when I do this, I can just put on whatever. Then I have to go and do a talk show it's something else.' She continues a little more coherently: 'When we did the press thing [for The Runaways], Joan Jett would be like, "What are you going to wear?", and I'd be like, "I don't know what the designer's name is" and she's be like, "Kristen! Find out!"

Publicity junket aside, Kristen clearly enjoyed The Runaways experience. 'It was fucking incredible playing Joan. I had so much fun making that movie. Detail-wise it was really nerve-racking to get her. She's a really dynamic person, and she has so many fans and people that know her distinctly. And musically, she has the weirdest voice. It's cool, but it was really hard to sing like her.' I tell her that the film was amazing, that all the way through it made me want a beer and a cigarette. Her eyes light up, 'Dude! I smoked sooo much making that film. It will do well in big cities - LA, London, New York - but I'm worries that the suburbs won't get it. Kids my age don't know who Joan Jett is - well, until now.' I tell her I'm talking to Joan about her for this piece and she laughs. 'Sure, do it. I'm gonna text her now and tell her you're coming.'

For the record, Joan describes Kristen as 'a very humble, down-to-earth, likeable human being. She was also extremely dedicated to the task at hand - and as silly as it sounds, when she told me she was going to cut her hair into my Runaways shag, it really relaxed me. It showed me Kristen was "all in". I knew she would get shit for it.'

The film itself is brilliant, if somewhat controversial. It charts the rise of the first all-girl rock'n roll band, The Runaways, who were still in their teens when success hit. Director Floria Sigismondi cast 15-year-old Dakota Fanning (who also stars with Kristen in Eclipse as the cruel vampire, Jane) as the lead singer in the band (Joan, Kristen's character, played rhythm guitar and shared vocals). There are lesbian frissions and drug taking a-plenty, but it was the 1970s and it is rock 'n' roll. Kristen is 100 per cent convincing as Joan, right down to her walk and guitar-playing style. She's definitely a talent, this girl.

The phone rings again. Kristen tentatively answers it as we speed along, whispers something, then shoves it into her pocket. 'With Twilight, we never thought it was going to be so huge; we never thought we'd do a second, a third. I'm quite nervouse about the third one, actually.' Kristen clearly has not only an enormous amount of pride and conviction over the series, but also, ownership. 'It's such a privilege to be able to play a role for so long. Also, it's such a product now; it didn't start out as a product. I read the first book and thought, "Wow, this is a page turner." There was something in the script - the energy. It's raw desire, that's what the book is. Which is why it's weird that little kids read it. I'm like, "What are you thinking when you're reading it?" I thought that it was going to be a really simple, overly dramatic - which is what was attractive about it - rotten love story. When they cast me it wasn't like, "Omigod, I got this huge movie"; it was like, "OK, I got this film." You have to rev it up.'

'Can you get my iPod out of the glove box?' she says. 'Oh, shit!' She laughs a throaty laugh. 'It's so weird, that you have to be worried about people seeing things. You want to be excited about something, normal people can be excited about their lives, and I am, too, but it's such a different thing. It comes out as entertainment for other people and that makes me want to throw up.' She slides her sunglasses, and adds in a small voice, 'Do you want to pick something to put on? If you look at the pictures on here I'll kill you.'

An investigative scroll reveals an iPod full of a music fan's music - Bowie, The Velvet Underground, The Smiths. 'I'm just getting into The Smiths actually. Vicar in a Tutu is my favorite song. I was singing along to it this morning in my room; I'm so emo! I'm listening to [Scottish jingly pop] Camera Obscura. It's really "chicky music". I listen to stuff over and over. My favorite band is Interpol, and I'm listening to Broken Bells a lot, too. They are the new band from the lead singer of The Shins. I'm always going somewhere, so I get the chance to listen to a lot of music.'

She takes the iPod back, pauses and bites her lip nervously. 'This is what I wanted to show you on here.' Kristen hands me her iPod and flashes me a picture. It's a familiar, deliciously handsome young man with an arm around her and an arm around Jella, her cat. Without saying a word, she quickly shoved the device back into the glove compartment and turns up the volume before I can say anything.

She's one of Hollywood's brightest young things; warbling to Morrissey as we speed along the highway, the ocean twinkling to our left. 'Vicar in a tuuuuuuutuuuuuuuu, He's not strange, He just wants to live his life this way.'
KRISTEN STEWART – Une Twilight Love Story

'Je ne vais pas vous tuer' dit Kristen Stewart alors qu'elle rentre dans sa voiture et allume le moteur. 'Allons faire un tour.' Nous descendons une des longues routes de Los Angeles. Le gabarie d'elfe de Krisren correspont parfaitement avec la taille de sa voiture, une Mini. Dans un minable pull léger, jeans slim et une paire de vieille basket, ses cheveux gras tombant sur ses épaules frêles, elle pourrait être n'importe quelle autre femme de 20 ans, ce qu'elle n'est pas. Vous connaîtrez Kristen Stewart de la saga Twilight. Les romans de Stephenie Meyer et les films postérieurs, où on en est au troisième maintenant, sont de succès depuis les deux ans passés ; la Twilight mania a envahi le monde. Figurines, trousses, housses de couette, chaussette à l'image de Kristen ou plutôt celle de son alter ego Bella Swan, sans particularité, une adolescente d'humeur changeante vivant dans la minuscule et toujours couverte ville de Forks, dans l'état de Washington. Ce qui est plus particulier est que Belle est amoureuse du délicieusement beau Edward Cullen, un vampire de 104 ans coincé dans le corps d'un adolescent et aussi joué par le délicieusement beau Robert Pattinson.
Ces deux acteur sont devenu si connu, que leurs noms ont été surnommés par les médias – en K-Stew et R-Pattz – et ont la capacité d'inciter les magazine peoples américain à trouver n'importe quelle raison de les mettre tout les deux en couverture l'année dernière. Un stratégie facilitée par e 'sont-il/ne sont-ils pas' ensemble, plus de détail plus tard.

S'agitant à l'arret, Kristen ronge ses ingles avec ses dents. Il est juste de dire qu'elle est nerveuse à propos de cette interview. Dans un siècle où les célébrités sont épiés H-24 7/7jours sur Twitter ou PerezHilton.com, Kristen est extrêmement privée. A part la saga Twilight, ces choix de films ont relativement des petit budegt de film indépendant – la bizarre comédie Aventureland et la biographie romancé auto-intitulée du premier groupe de Joan Jett, The Runaways, sa sortie la plus récente. Pourtant en tapant son nom sur Google on a envion 19 millions de résultats. 'Le truc de Twilight est tellement unique,' dit-ele avec son accent de la côte ouest, suivi d'une pause pour réfléchir. 'Si je n'avais pas ça et que j'étais juste une actrice, ma vie serait si différente. [Twilight] est emcombrant à cause de sa taille, mais en même temps, c'est ce pour quoi vous travaillez.'

Ses fans sont dévoués, mais pour une interview Kristen n'est pas tout à fait recommandé. Elle est malheureusement célèbre pour ne pas sourire sur les pgotos, ne pas parler dans les intrviews, ne pas être coopérative durant des photoshoots. En personne, Kristen est simplement une jeune actrice qui ne cherche pas à être connu. Elle est gentille et nerveuse, un peu comme le petite sœur de vos voisins. Elle ne veut pas jouer un jeu, n'est pas intéressée sur quel couturier elle porte à une avant-première et elle préférerait franchement être à la maison à lire une livre ou passer du temps avec ses amis. Comme, en fait une fille normale de 20 ans. 'Oui', est-t-elle d'accord, pendant qu'elle s'allume une cigarette et à l'inception d'un camion. 'Ca me dérange vraiment quand les gens écrivent des veilles merdes à propos de moi et la perception est que j'en ai rien à foutre. Ca ne peux pas être plus que la vérité.' Elle retient son souflle pendant une minute. 'Les gens me demande toujors si je sors avec Robert. C'est plus qu'énervant.' En dissimulant un petit sourire, elle ne m'avertit pas tout à fait du fait qu'elle sorte ou pas avec sa co-star, mais une tension entre nous parmi la fumée de cigarette. Je demande franchement, 'Eh bien, l'êtes vous ?' Elle soupire légèrement exaspérée, légèrement amusée. 'Ce que je dis est, que, pourquoi voudrais-je que tout soit privé si ça devient un divertissement pour les autres ?'

Elle a raison. Mais c'est la question de millions de gens qui veulent une réponse. Il y a eu des insinuations, des photos floues, examination du langage corporel, la tension sexuelle. Tout le monde pense qu'ils sont ensemble, mais ne peuvent pas en être sur tant que les protagonistes ne l'ont pas confirmé. Est-ce que la agrder privée est une aide ou un entrave dans leur relation ? 'Les gens disent que si je leur raconte tout on me laissera seule, mais bon dieu pensez vous que si je le dis les gens me laisseront tranquille ? Ils recheraient chaque petites failles et ce serait bien pire.'

Son Blackberry sonne, 'Excusez moi,' sourit-elle ; la coque de son backberry est abimé et le dos est tombé laissant la batterie exposée. Soudain, elle hurle, 'Waaaaauuuuuuuggggghhhhhh!' Elle fini l'appel et remet son téléphone dans la portière de la voiture, son pied toujours appuyé sur la pédale d'accélérateur. 'J'ai un harceleur complètement taré. Ca ne vaut pas le coup de chaqnger de numéro, je suis quasiment sûr que c'est une fille qui a eu mon numéro par quelqu'un avec qui j'aillais à l'école qui est genre,' elle adopte un accent non dissimulé pour quelqu'un du Hills, ' « J'ai le numéro de Kristen Stewart »'.

Nous discutâmes pendant un moment, parlant de choses variées, mots pour les vagins (elle les appelle cooters (pas de traduc) ), la difficulté d'avoir un animal (elle a un chat) , les mérites des cornichons dans les hambugers et pourquoi les troisième albums mettent tant de temps à sortir. Oscillant entre le fait qu'elle en a tellement à dire et d'être si perdue dans ses propre pensée que je ne suis pas sûr qu'elle ait entendu la question que je lui ai pozé, il semble se passer beaucoup de choses dans sa tête. Ca ressemble à un mélange de conduite énervé d'adolescente et du génie d'enfant.

Kristen monte et descend le son de la musique dans la voiture, pour que ça diffère beaucoup. 'Ta petit personnage est composé de tout les endroits où les gens vous ont vu et ce qui a été dit de vous et la plupart du temps ces endroit sont si étouffant et passagé pour moi, que en une seconde où j'ai dit quelque chose de stupides, c'est moi, pour toujours. Ce que tu ne vois pas ce sont les caméras braquées sur ton visage et les questions bizarre qui sont demandées ou les gens se poussent entre eux, crient, raillent pour obtenir une réaction. Tout ce que tu vois en tant qu'acteur ou célébrité ce sont les flashs. C'est tellement...' elle cherchent ses mots avec une main sur le volant. 'Les photos sont tellement... Je me sens comment quelqu'un qui a été violée. De nombreuses fois, je ne peux pas le supporter. C'est foutu. Je n'aurais jamais imaginé que ma vie serait comme ça.'

Kristen est née et a été élevée Hollywood. Ces parents dans le mileu – son père est manager de plateau ('sa vie c'est la télé') et sa mère est superviseur de scénario. Son rôle qui la révélé arriva à l'âge de 11 ans en tant que fill épileptique de Jodie Foster dans Panic Room. Mais, même si, elle a pu être une enfant star, K-Stew n'est pas Li-La. Elle est proche de sa famille – 'Ma famille est géniale. J'ai genre, l'éducation parfaite. C'est nul pour les gens comme Lindsay, mais ce n'st pas de sa faute si elle est hors des railles' – elle est intelligente, très intelligente. Il n'y aura aucun rasage de tête ou de sextapes illicite ; sa tête est fermement sur ses épaules. Kristen évite le circuit d'Hollywood, évitant la liste interminable des lieux de prédilections de fêtes branchées.

Elle arrête la voiture à une cabane sur le côté de la route. Il y a un géant homard peint portant des lunnettes de soleil et une chemise à fleurs tenant un panneau qui dit 'La cabane de Homard'.'Uh, avaez-vous faim ? Si je vous dis ce que je veux, rentrerez vous ?' Je la regarde figé. Il y a seulement deux autres clients dans la cabane, aucun d''entre ne penserait à lever un sourcil à la A-lister d'Hollywood qui commande un sandwich au crabe. 'C'est le truc intéractif,' soupire-t-elle. 'Ca irait si les gens parlait de merde à propose de moi à leur propre tavle, mais des fois, tu n'es juste pas dans la bonne robe pour parler aux gens et ils sont genre « oh, Elle est une pute de première classe, comme Perez le dit ».'

Deux Ahi Tuna burgers avec des frites et un Coca light plus tard, nous reprenons la route encore une fois quand j'entreprend le sujet sur la mode. Dans le ELLE shoot des jours précédent, Kristen ne semblait pas du tout intéressée par les tenus qu'on lui mises. En fait, me seul vêtement sur lequel elle a fait des remarques était mon Siouxsie et le T-shirt de Banshies. Elle essaie de trouver une réponse et s'allume une autre cigarette. 'Quand je dois parler à la presse d'Hollywood, je dois mettre une belle robe et sourire, mais quand je fais ça, je pourrais juste porter n'importe quoi. Et puis quand je dois aller et faire un talk show c'est autre chose.' Elle continu, un peu plus cohérante : quand on a fait le truc de press [pour The Runaways], Joan Jett aurait été genre « Que vas-tu porter ? » Et je serais genre « Je ne sais pas quel est le nom du designer » t elle serait genre, « Kristen ! Retrouve-le ! »'

A part le publicité junket, Kristen a clairement apprécié l'expérience de The Runaways. 'Putain, c'était incriyable de jouer Joan. C'était tellement marrant de faire ce film ? Un détail, c'était vraiment très angoissant de la cerner. Elle est vraimnt une personne dramatique, and elle a tellement de fans et les gens la connaissent. Et musicalement , elle a la voix la plus bizarre. C'est cool, mais c'était vraiment dur de chanter comme elle.' Je lui dit que le film est super, que tout le long ça m'a donné envie d'une bière et d'une cigarette. Ses yeux s'agrandissent, 'Mec ! J'ai tellement fumé en faisant ce film. Ca marchera dans les grandes villes – LA, Londres, New York – mais je m'inquiète que les banlieues n'aime pas. Les gens de mon âge ne savent pas qui est Joan Jett – enfin jusqu'à maintenant.' Je lui demande si je peux parler à Joan du film et elle rit. 'Bin sur, fais-le. Je vais luin envoyer un message maintenant et lui dire que tu arrive.'

Pour information, Joan décrit Kristen comme 'Un être humain très humble, terre-à-terre, aimable. Elle était aussi très dévoué pour so'occuper de tout – et aussi stupid que ça a l'air, quand elle m'a dit qu'elle allait se coupé les cheveux comme moi à l'époque de The Runaways, ça m'a détendu. Ca m'a montré que Kristen était « à fond dedans ». Je savais qu'elle aurait des merdes par la suite à cause de ça.'

Le film en lui même est brillant, même si en quelque sorte contoversé. Ca raconte l'ascension d'un groupe de Rock'n Roll, The Runaways, qui sont encore des adolescentes quand le succès les frappe. La réalisatrice Floria Sigismond a engagée Dakota Fanning de 15 ans (qui joue aussi avec Kristen dans Eclipse en tant que Jane, la cruell vampire) en tant que chanteuse du groupe (Joan, le personnage de Kristen, joue de la guitare éléctrique et fait les choeurs). Il y a des frissons de lesbiennes et de la drogue, mais c'était en 1970 et c'st du Rock'n' Roll. Kristen est 100% convaincante en Joan, en accord avec sa démarche et son style de guitariste. Elle est totalement talenteuse, cette fille.

Le téléphone sonne encore. Kristen tente de répondre alors qu'on conduit, elle murmure quelque chose, et le remet dans sa poche. 'Avec Twilight, on ne penserait jamais qu ce serait aussi énorme : nous n'avons jamais pensé que nous ferions un troisème, une seconde. Je suis assez nerveuse à propos de ce troisième en fait.' Kristen n'a clairement pas seulement de la fierté et de la conviction mais aussi au cours de la sagan un attachement. 'C'est un tel privilège d'être capable de jouer un rôle durant si longtemps. C'est aussi une tel production maintenant ; ça n'a pas commencé comme une production. J'ai d'abord lu le livre et ai pensé, « Wow, c'est une page qui se tourne. » Il y avait quelque chose dans le scénario, une énergie. C'est un brut désir, c'est ce qu'est le livre. Ce qui est étrange c'est que c'est les jeunes enfant qui le lise. Je suis genre , « Que pensez-vous quand vous liez ça ? » je pensais que ça allait être très simple, excessivement dramatique, ce qui était attirant à propos de ça – l'histoire d'amour. Quand il m'ont engagée c'était pas genre « Oh mon dieu, j'ai eu le gros film », c'était genre : « Ok, j'ai eu ce film. » On doit en faire le tour.'

'Pouvez-vous me sortir mon iPod de la boîte à gant ?' dit-elle. 'Oh, merde !'Elle rit d'un rire grave. 'C'est tellement bizarre, que vous vous inquiétez que les gens voient des choses. T'as envie d'être excité à propos de quelque chose, les gens normaux peut être excité à propos de leur vie, et je le suis, aussi, mais c'est si différent. Ca devient comme une divertissement pour les autres et ça me donne envie de tout jeter.' Elle met ces lunettes de soleil, et ajoute d'une petite voix, 'Voulez-vous bien choisir quelque chose à mettre ? Si vous regardez à la photo ici, je vous tue.'

Après une investigation l'iPod se révèle être plein de musique d'une fan de musique – Bowie, The Velvet Underground, The Smiths. « Je suis à fond dans The Smiths en fait. Vicar in a Tutu est ma chanson préféré. Je la chantais ce matin dans ma chambre ; je suis si emo ! J 'écoute [Pop écossaise] Camera Obscura. C'est vraiment de la « musique marrante ». J'écoute des trucs encore et encore. Mon groupe préféré est Interpol, et j'écoute beaucoup de Broken Bells aussi. Ils sont les nouveaux groupes du chanteur des The Shins. Je vais toujours quelque part, donc j'ai la chance d'écouter beaucoup de musique.'

Elle reprend son iPod, met pause et mord sa lèvre nerveusement. 'C'est ce que je voulais vous montrer ici' Kristen me tend son iPod et me montre une photo. C'est un familier, délicieusement beau jeune homme, avec un bras autour d'elle et un bras autour de Jella, son chat. Sans dire un mot, elle remet rapidement l'objet dans la boîte à gant et remonte le son vant que je ne puisse dire quelque chose.

Elle est une des plus brillante petite chose d'Hollywood ; chantonnant Morrissey tant que nous avançons à toute vitesse sur la route, l'océan scintillant à notre gauche. 'Vicar in a tuuuuuuutuuuuuuuu, He's not strange, He just wants to live his life this way.'
Source:
#1
#2
#3
#4
#5
#6