Chaske Spencer parle de Kristen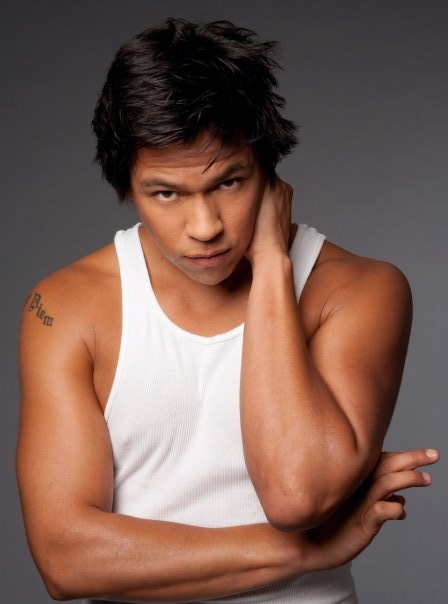 You've stuck up for Kristen Stewart in interviews before. Why do you think the media is so hard on her?

I don't know why. People need to back off her. She's really a nice girl. I just don't think she's into the whole game. I kind of feel that way too in the sense that, "Why do I have to keep selling myself to the media to watch a movie? Why can't you just look at the work?" I think she does that and she's a really nice person. If you sit down and have coffee with her or chill out with her one-on-one or in a group, she's really a cool person. I tip my hat to her for not catering to the media. Because in the end, we're just actors. We like to work. We like to be other people. That's what we do. We're not celebrities. That's the thing. I don't think she wants to be a celebrity. She's not a reality show star. She's just a person who wants to work as an actress. People need to back off from her.
Vous avez déjà défendu Kristen Stewart dans des interviews auparavant. Pourquoi pensez-vous que les médias soient si durs avec elle ? Je ne sais pas pourquoi. Les gens ont besoin de prendre du recule avec elle. Elle est vraiment une gentille fille. Je ne pense pas qu'elle soit entièrement dans le jeu. Je me sens en quelque sorte aussi comme ça, "Pourquoi dois-je continuer à me vendre aux médias pour regarder un film? Pourquoi vous ne pouvez pas juste regarder le travail?" Je crois qu'elle est comme ça et elle est une personne très gentille. Si vous vous asseyez et prenez un café avec elle, ou vous détendez en tête à tête ou en groupe, elle est vraiment une personne cool. Je lui lève mon chapeau pour ne pas alimenter la presse. Parce que à la fin, nous ne sommes que des acteurs. Nous aimons travailler. Nous aimons être d'autres personnes. C'est ce que nous faisons. Nous ne sommes pas des célébrités. C'est le truc. Je ne pense pas qu'elle veille être une célébrité. Elle n'est pas une star de télé-réalité. Elle est juste une personne qui veut travailler en tant qu'actrice. Les gens ont besoin de prendre du recule avec elle.
Source