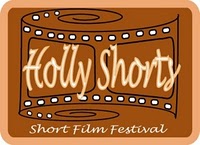 The 7th annual Hollyshorts Film Festival starts August 11th in Beverly Hills, and will pay tribute to producer Kevin Chinoy and Francesca Silvestri (who will be present, and are also producers of Cutlass).
Opening night films include: Cutlass, a short film written and directed by Kate Hudson, starring Kristen Stewart and Dakota Fanning.
The opening night celebration when Cutlass will be screened will take place at the Arclight Cinema Dome at 8pm. For tickets visit
this page
.
Source