Guri Weinberg partage une histoire drôle du tournage de Breaking Dawn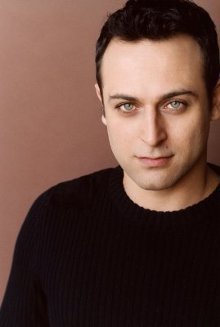 GuriWeinberg.com
- So, what could I do? I had a talk with Kristen, then Rob to arrange a spontaneous GFYS from each to accent the rest of Noel's day. They were SO into it. However, before I know it, Rob is wrapped for the day and I'm thinking he forgot. Oh, me of little faith in Rob's silliness. As he walks off set back to his trailer,
"Noel. Go f*** yourself." Rob said it so casually, Noel looked at him for a second, not believing he'd heard what he just heard. Noel looks at me.
"I can't believe you did that. Nice.", he says.
"Thanks, man." I respond. But he hasn't heard from Kristen yet. AND now we're called back to set...
The minute I walk on set, Kristen is READY to do this thing with Noel. She keeps looking at me when he's not looking, mouthing, "Now?" I'm mouthing back, "Not yet." She keeps shooting me looks every few seconds, "Now?" and I keep going "Not yet. Rob just did it." I am thinking to myself, MAN, she REALLY wants to tell Noel to go f***himself. Did he piss her off or what?!? There's a break coming up and we all come back on set. Except Kristen. I look for an A.D.
"Where's Kristen?"
"Oh, she wrapped."
NO WONDER she wanted to do it so quickly. Dammit.
GuriWeinberg.com
- Donc que pouvais-je faire? J'ai eu une conversation avec Kristen, puis Rob à organiser une GFYS (Go Fuck YourSelf // Va te faire foutre: Apparemment c'est un jeu) spontanée de chaque accent le reste de la journée de Noel. Ils étaient TELLEMENT dedans. Toutefois, avant que je le sache, Rob est parti pour la journée et je pensais qu'il avait oublié. Oh, moi de peu de foi dans la bêtise de Rob. Alors qu'il s'éloignait de sa remorque,
"Noel. Va te faire foutre". Rob le dit de façon si désinvolte, Noel le regarda pendant une seconde, ne croyant pas qu'il avait entendu ce qu'il venait d'entendre. Noel me regarda.
"Je ne peux pas croire que tu as fait ça. Sympa." dit-il.
"Merci, mec" répondis-je. Mais il n'avait pas encore entendu parler de Kristen. ET maintenant nous étions appelés pour retourner sur le plateau...
La minute où je marchais vers le plateau, Kristen était PRETE à faire cette chose à Noel. Elle continuait de me regarder quand il ne regardait pas, chuchotant "Maintenant?", je chuchotai "Pas encore!". Elle continua à me regarder toutes les secondes, "Maintenant?" et je continuais "Pas encore!". Rob l'a simplement fait. "Je pense à moi, MEC, elle veut VRAIMENT dire à Noel Va te faire foutre. Il veut lui faire chier ou quoi?!?" Il y eut une pause et nous sommes tous retournés sur le plateau. Sauf Kristen. Je cherche un assistant.
"Où est Kristen?". "Oh, elle est partie".
PAS ÉTONNANT qu'elle voulait le faire si rapidement. Bordel.