Kristen dans la liste de Forbes des 'Célébrités les mieux payés de moins de 30ans'.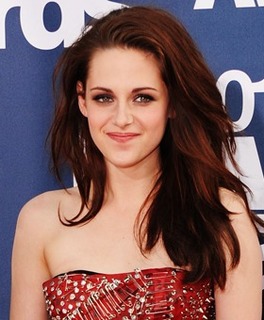 Kristen Stewart
21
$20 million

Stewart's non-Twilight career hasn't been as successful as her costar Robert Pattinson's so far. Her 2010 film The Runaways grossed only $4.6 million at the global box office. But the two-part Breaking Dawn should bring her enough money to play around with different roles while looking for her next big hit. Stewart is attached to one of two Snow White projects currently in development.
Kristen Stewart
21 ans
20 millions de dollars

La non-Twilight carrière de Stewart n'a pas eu autant de succès que celle de sa co-star Robert Pattinson à ce jour. Son film 'The Runaways' en 2010 a généré seulement 4,6 millions de dollars au box-office mondial. Mais les deux parties de Breaking Dawn devraient lui apporter suffisamment d'argent pour jouer des rôles différents tout en cherchant son prochain grand succès à venir. Stewart est attaché à l'un des deux projets de Blanche-Neige en cours de développement.
Source