La styliste de Kristen, Tara Swennen parle du style de Kristen au MTV Movie Awards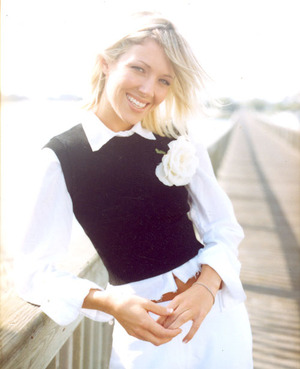 "It was like Christmas taking that dress out of the box, it fit her without needing a stitch of alternations. Kristen is very willing to push the boundaries. Most people would shutter at the thought of a complete safety pin and red leather dress, but she really has an adventurous side and she loved it the moment she saw it. We were both very drawn to it and the moment we zipped it up and saw how amazing her body looked, it was perfect. It was like it was made for her," Tara said.

Aside from the fit of the frock, Tara said the style of the Balmain strapless was also consistent with Kristen's look. "To be honest, I have wanted her in Balmain for years, we just haven't been able to find the right dress for her. I think it's a great brand for her and it compliments her personality."

"I want her to be comfortable, and she manages to pull off the look so well. God bless her for even putting the heels on for just a minute. We looked over all of her sneakers and decided that the Vans were the best ones to wear. They were easy to slip on and they didn't have laces — going up and down the steps can be difficult and I want her to be comfortable and feel great."

"When she feels really good in something it shows — you can tell by the way she's standing that she's really happy."

Kristen may have a penchant for minis on the red carpet, but everyday she prefers keeping it casual in jeans and a basic tee. "Day to day she is a jeans and Converse girl," Tara said. "She loves plaid shirts, her Ray-Bans, and tank tops, her style is very effortless — she's a laid-back girl."

"She's more of the 'vintage shopping on the weekend' type than anything else."
"C'était comme Noël en enlevant cette robe de la boîte, elle s'adapte sans avoir besoin d'un point d'alternance. Kristen est très désireuse de repousser les limites. La plupart des gens auraient eu un barrage à l'idée d'une robe complète en épingle à nourrice et cuir rouge, mais elle a vraiment un côté aventureux et elle l'a aimé dès le moment où elle la vit. Nous étions tous deux très attirés par elle et le moment où nous avons remonté la fermeture éclair et j'ai vu comment son incroyable corps la regardait, c'était parfait. C'était comme si elle avait été faite pour elle," a déclarée Tara.

Mis à part l'ajustement de la robe, Tara a déclaré que le style du bustier Balmain est également compatible avec le regard de Kristen. "Pour être honnête, je l'ai voulu dans Balmain pendant des années, nous n'avons tout simplement pas été en mesure de trouver le bon costume pour elle. Je pense que c'est une grande marque pour elle et elle embellit sa personnalité."

"Je veux qu'elle soit confortable, et qu'elle parvienne à retenir le regard. Dieu la bénisse, même pour mettre des talons pendant une minute. Nous nous sommes penchés sur l'ensemble de ses baskets et avons décidés que les Vans étaient les à l'usure. Elles sont faciles à enfiler et elles n'ont pas de lacets - monter et descendre les marches peut être difficile et je veux qu'elle soit à l'aise et se sente bien."

"Quand elle se sent vraiment bien dans ce qu'elle porte - vous pouvez le dire par la façon dont elle est debout, qu'elle est très heureuse."

Kristen peut avoir un penchant pour les minis sur le tapis rouge, mais tous les jours, elle préfère un jean désinvolte et un tee-shirt de base. "Au jour le jour, elle est une fille à jeans et Converse," dit Tara. "Elle aime les chemises à carreaux, ses Ray-Bans, et débardeurs, son style est très facile - elle est une fille décontractée."

"Elle est plus du type 'shopping vintage la semaine' que toute autre chose" a déclarée Tara.
Source
via