Plus d'infos sur 'Blanche Neige et le Chasseur' du producteur Joe Roth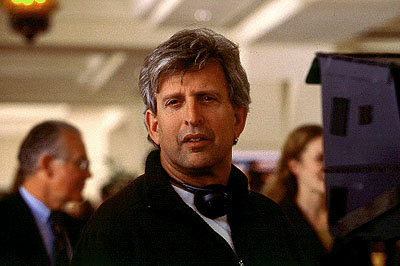 Studio: Universal Pictures
Opening: June 1, 2012; previously Dec. 21, 2012
Filming starts: The second week of August in London and Wales
Director: Rupert Sanders, a Brit known for cutting-edge video games

Tone: Swashbuckling. "It's an epic treatment of the material," says producer Joe Roth.
Plot: The evil queen hires a huntsman to assassinate her stepdaughter, Snow White, so she can rule the land. Instead, he joins forces with the fair maiden.
The dwarfs: There are eight, named after Roman leaders including Caesar, Tiberius and Nero. Special effects will be used to change the dimensions of average-height actors.

"She learns the way of the world," Roth says, "and toughens up."

That sort of approach usually leads to happy endings in fairy tales, Roth says, but not when two studios are duking it out for box-office gold. "The only thing I will say is I've never seen revenge as a reason for people to go to the movies."
Studio: Universal Pictures
Ouverture: 1 juin 2012; précédemment le 21 décembre 2012
Le tournage commence: La deuxième semaine du mois d'août à Londres et au Pays de Galles
Réalisateur: Rupert Sanders, un Britannique connue pour les jeux vidéo de pointe

Le ton: Roman de cape et d'épée. "C'est une façon épique du sujet," explique le producteur Joe Roth.
Plot: La méchante reine engage un chasseur pour assassiner sa belle-fille, Blanche-Neige, de sorte qu'elle puisse gouverner le pays. Au lieu de cela, il s'allie à la belle jeune fille.
Les nains: Il sont huit, nommé d'après les dirigeants romains dont César, Tiberius et Néron. Les effets spéciaux seront utilisés pour modifier les tailles des acteurs.

"Elle apprend le chemin du monde," dit Roth, "et s'endurcit."

Ce type d'approche conduit généralement à une fin heureuse dans les contes de fées, dit Roth, mais pas lorsque deux studios sont s'affrontent pour l'or du box-office. "La seule chose que je dirai, c'est que je n'ai jamais vu la vengeance comme une raison pour que les gens aillent au cinéma."
Source