Le producteur Giovanni Agnelli parle de Kristen, 'Welcome to the Rileys' & plus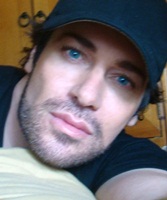 How did the story script WTTR?
Michael Costigan, the President of Scott Free brought the story to us. We met with director Jake Scott, and really loved how honest his vision was for the film.

Why did you choose Kristen for the role? Kristen was, and still is one of the few young actresses with enough talent to play that role with complete believability. Even though I expected a certain level of performance, I was still surprised at how truly talented she was.

How was working with her​​?
Working with Kristen was an enormous pleasure. I also learned a lot from watching her process. You can't just step on set unprepared and give those types of performances. She was immersed in the character and it showed. Each take was better than the last.

What do you think about Kristen has stated publicly that she wanted to help (institutions) girls who live in the same situation as Mallory lived?
I believe that once you bring a character like Mallory to life, you are affected for a long time. If you give something your absolute everything, it takes a little something away from you in the process. I completely understand why she would want to help anyone in the same situation afterwards. I believe we all left a little part of our souls in New Orleans after we finished the film.

You also want to help them?
Yes, I have not only donated to teens in crisis, but to the rebuilding of New Orleans. It is an important cause.

Prefers her performance as Joan Jett and the Runaways as a WTTR Mallory?
That isn't a fair question because I obviously have a huge favorite spot in my heart for Mallory. I do however think she nailed Joan Jett in The Runaways.

What was the most tense moment of the entire production of the film?
For me personally it was the breakdown scene at the motel when Doug comes to get Mallory after she was robbed. Watching her do take after take and then hearing her in my headphones between takes really got to me emotionally. A scene like that takes so much from an actor, and the parental instinct in me wanted to just comfort her and let her know everything was going to be alright.

What do you think about Kristen as Snow White? Think she'll be a tough and Snow White will give a kick in the ass Wicked Queen?
I think they made a brilliant choice with casting her as Snow White. Kristen is an incredibly complex creature, she is a flawless beauty on the outside and a deep and wise spirit on the inside. She is going to give the conventional fairy tale a depth that will make it so much more alluring to modern audiences.
Pourquoi avez-vous choisi Kristen pour le rôle?
Kristen a été et est encore, une des quelques jeunes actrices qui ont le talent pour jouer ce rôle avec crédibilité. Je m'attendais à un certain niveau de performance, mais j'ai été surpris de voir qu'elle est vraiment talentueuse.

Comment c'était de travailler avec elle?
Travailler avec Kristen a été un grand plaisir. J'ai aussi beaucoup appris de sa présence. On ne peut pas intervenir et agir avec la performance. Elle a été submergée par le personnage et elle l'a montré. Chaque jeu qu'elle a fait, était mieux que le précédent.

Que penses-tu de Kristen qui déclare publiquement qu'elle voulait aider les (associations) filles qui vivent dans la même situation que Mallory a vécu?
Je pense que lorsque vous emmenez un personnage comme Mallory à la vie, vous êtes affecté pendant une longue période. Si vous lui donnez tout ce que vous pouvez, il ne peut vous nuire en aucune façon. Je comprends pourquoi elle voudrait aider quelqu'un dans la même situation plus tard. Je pense que nous partons tous en laissant une infime partie de nos âmes à la Nouvelle Orléans après avoir terminé le film.

Préfères-tu son interprétation de Joan Jett dans The Runaways à celle Mallory dans WTTR?
Ce n'est pas une bonne question car il est évident que j'ai une préférence plus marquée dans mon cœur pour Mallory. Cependant, je pense qu'elle a cartonnée en Joan Jett dans The Runaways.

Quel a été le moment le plus tendu de toute la production du film?
Pour moi personnellement, ça a été la scène dans le motel où Doug trouve Mallory après qu'elle est été volé. La regarder jouer après l'avoir organisé et ensuite l'écouter sur mon casque entre les prises m'a vraiment touché. Une scène comme ça prend beaucoup d'un acteur et l'instinct parental en moi voulait juste pouvoir la réconforter et lui dire que tout irait bien.

Que penses-tu de Kristen en tant que Blanche-Neige? Penses-tu qu'elle va être une forte Blanche-Neige et qu'elle donnera un coup de pied dans le cul de la méchante reine?
Je pense qu'ils ont fait un choix brillant avec ses personnages comme Blanche-Neige. Kristen est une créature incroyablement complexe, d'une beauté impeccable à l'extérieur et un esprit en profondeur, la sagesse à l'intérieur. Elle montrera le conte de fées classique avec une profondeur qui va le rendre beaucoup plus attrayant pour un public moderne.
Source
translation
via