Sam Riley parle d Kristen & 'Sur la Route'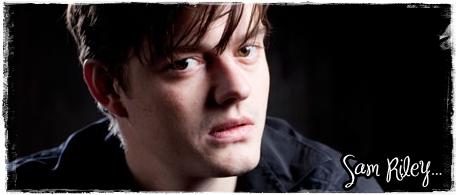 Did you spend much time with your On The Road co-star Kristen Stewart?

Sam Riley: She is very good. She's so good that she is not going to be held back by her [Twilight] franchise. To be that good when she's like 20 years old or whatever is really remarkable.

What can we expect from On The Road?

It was such a crazy experience. There were things that were not in the script and you were asked to do on the day, like improvising with Viggo Mortensen [who plays Old Bull Lee], which is quite crazy. He's a very cerebral man. He turned up with these beautiful old antique books from the time, like Baudelaire, and things that his character would have had. He had a bag of goodies that he brought with him and a hat, a tie and a shoulder holster. I thought, 'this guy is f**king cool.' I was quite intimidated. And Steve Buscemi as well. I spent the whole night talking to him, asking him a million questions about The Big Lebowski and Reservoir Dogs. He was so good humoured. He just sat and talked. He was a dream. I don't know how the film will look because there is so much material that Walter has got. He could make it a number of ways.
Avez-vous passé beaucoup de temps avec votre co-star dans Sur la Route, Kristen Stewart?

Elle est très bonne. Elle est tellement bonne qu'elle ne va pas être freiné par sa [Twilight] franchise. Être bon quand on a que 20ans c'est réellement remarquable.

Que pouvons-nous attendre de Sur la Route?

Ce fut une expérience folle. Il y avait des choses qui n'étaient pas dans le script et qu'on vous demandait de faire le jour, comme l'improvisation avec Viggo Mortensen [qui joue Old Bull Lee], ce qui est assez fou. C'est un homme très cérébral. Il a tourné avec ces beaux vieux livres antiques de l'époque, comme Baudelaire, et les choses que son personnage aurait eu. Il avait un sac de cadeaux qu'il a apporté avec lui et un chapeau, une cravate et un étui d'épaule. J'ai pensé, 'ce mec est pu*** de cool.' J'étais très intimidé. Et Steve Buscemi aussi. J'ai passé toute la nuit à lui parler, lui poser un million de questions à propos de The Big Lebowski et Reservoir Dogs. Il était de très bonne humeur. Il est resté assis et j'ai parlé. Il a été un rêve. Je ne sais pas comment le film se penchera parce qu'il y a tellement de matière que Walter a obtenu. Il pourrait le faire d'un certain nombre de façons.
Source