Kristen (#83) & Robert (#84) dans le top 100 du magazine People des 'Célébrités qui définissent notre époque'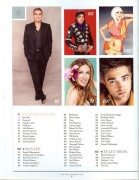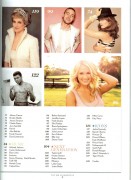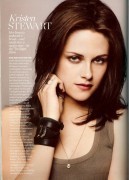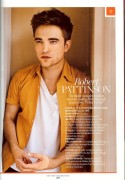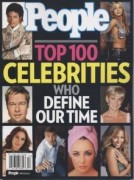 Kristen Stewart

Her beauty seduced a beast - and made her a major star in the Twilight films.

he just may be the most envied actress in the land, what with all those tweeners coveting her closeness to certain square-jawed vampire. But there's a lot more to her than just a long-rumored relationship with Robert Pattinson, her co-star in the epic Twilight movies. At 12, she dazzled opposite Jodie Foster in 2002's Panic Room, before winning the role of ethereal Bella Swan, the high-schooler loved by a werewolf and vampire (don't you hate when that happens?) in the Twilight Saga movies. The L.A. native's "mixture of innocence and longing just knocked me out, " said Catherine Hardwicke. The movie and its sequel shot her to fame – and, according to Vanity Fair, made her the highest paid of 2010, outearning Angelina, Sandra and Reese. "Its one of the most crazy indulgent experiences." she said of playing Bella. To which a billion tweens reply: Jealous!
Scans
via