Joan Jett mentionne Kristen avec Rolling Stone Brésil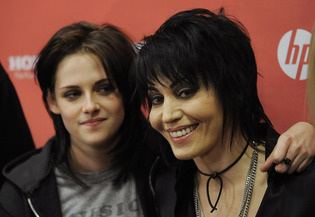 "She was extraordinary, it was awesome working with her." For Joan, the main merit of the film was introducing the band to a new generation.
"I think it showed to a lot of young girls that didn't know. And I think it was one of the reasons why Kristen wanted to do the film."
"Elle était extraordinaire, c'était formidable de travailler avec elle." Pour Joan, le premier mérite du film était de présenter le groupe à la prochaine génération. "Je pense que nous l'avons fait découvrir à beaucoup de filles qui ne le connaissaient pas. Et je pense que c'est une des raisons pour lesquelles Kristen a décidé de faire le film."
Source
-
Translation