By Mario Testino - for the July 2012 issue - with Karl Lagerfeld and Jérémie Bélingard.
Photographed on January 30, 2012 at Jardin des Tuileries, the Palais Garnier, Paris.


Scans:


Behind the Scenes:




En vostfr par nous-mêmes.




The makeup artist Charlotte Tilbury tweet a picture with Kristen.
(A vraiment appréciée de travailler avec Kristen Stewart! Elle est brillante, drôle et belle! Une telle fille géniale!)


Screencaps: by @kstewartfans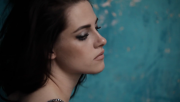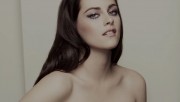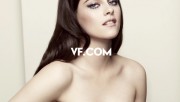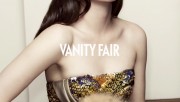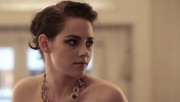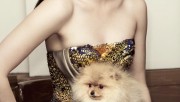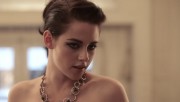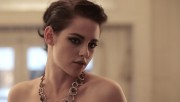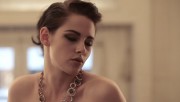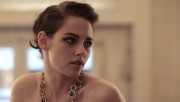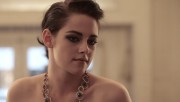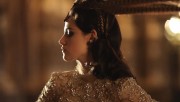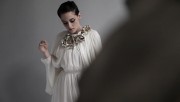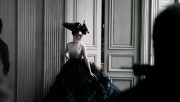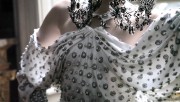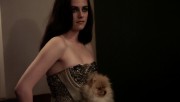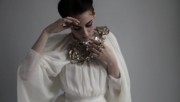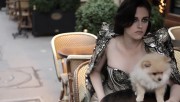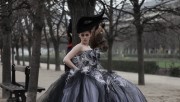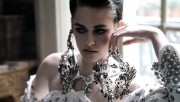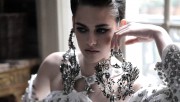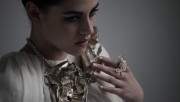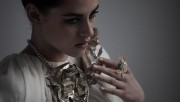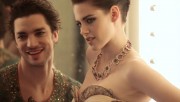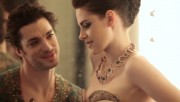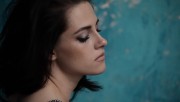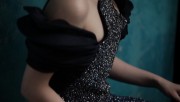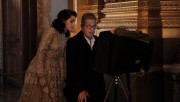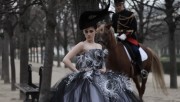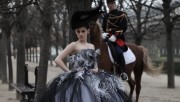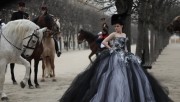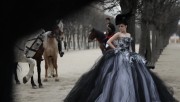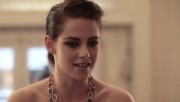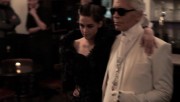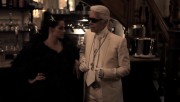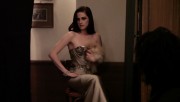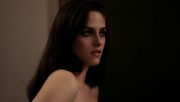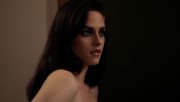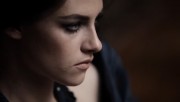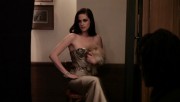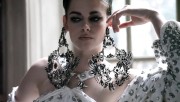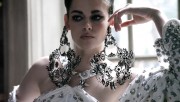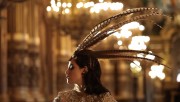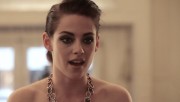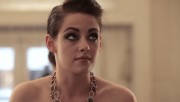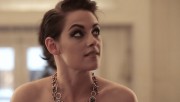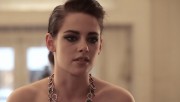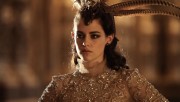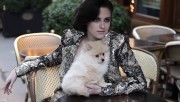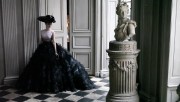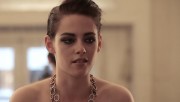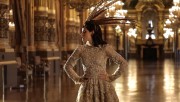 Interview:
There aren't enough of those kinds of mad ones these days. Not on the screen, the stage, the page, or the gallery walls. Instead, watch the bowing down to fame, money and power, the capitulation to status. So rarely do we witness a young artist, singer, or actor who wants to burn, burn burn, to set off on a new path that will inspire future generations, but who is willing to suffer the rod that comeswith saying no to things as they are.

But this is not a cry for the good old days; there was no such thing anyway. It is a call to remember what matters. Happily, every new generation still has a few misfits who have sworn their own declaration of independence. One is Kristen Stewart, the relentless 22 year old actress best known to tens of millions of fans as Bella Swan, off-beat heroine of the Twilight series. But Stewart will ingrainherself even depper in the public's consciousness in 2012 as she appears in a trio of movies, beginning with this month's Snow White and the Huntsman (Hollywood's second take this year on the old fairytale) and continuing with an adaptation of the hipster bible On the Road. Topping them all, at least at the box office, will be this November's grand Twilight finale, Breaking Dawn Part 2.

En route Stewart has gotten herself a bad rap for making the lives of talk-show hosts, red-carpet photographers and interviewers hell, because she can't, or wont, play the usual movie-star game. "Kristen doesn't know how to be in a popularity contest," says Sean Penn, who in 2006 directed the then 16-year-old actress in Into the Wild. Penn has nothing but praise for Kristen, whose brief performance in his film is unforgettable; he compares working with her to having a perfect day – blue sky, blue ocean- walk in the door. And when it came time to publicize his brave and beautiful film – a heartbreaking adaptation of Jon Krakauer's nonfiction book of the same title, about a young man's doomed search for an alternative to commerce and corruption of modern life – Stewart did her best to rally and help shill the picture. But as Penn explains, "You can see Kristen generously trying to join the popularity contest when a movie is being publicized. She'll try to get on board, but her body language has a whole different dynamic." In other words, she's not about to get any Saleswoman of the Year awards anytime soon.

Stewart certainly isn't the first performer to take issue with the sideshow that comes with Hollywood success, but she's definitely the least afraid young female superstar to be so outspokenly critical of the system. Since the dawn of cinema, there's always been a pressure for movie stars to project the right image, especially the women, but the demands have gotten much more intense over the last 25 years, to the point where looking good at premieres and award shows has become a nearly full time job, with the performers often mere mannequins for product placement. And sadly, the actors and musicians often go along with it, against their own instincts, for the fear of media retribution, such as landing on some dreaded worst dressed list. God forbid. Not Stewart, who has gotten used to her reputation as a snarler that she even laughs about it. She says,"My dad will be like 'Oh, you could have smiled a little more.'"

Even that might not help. "People have decided how they are going to perceive her," says Robert Pattinson, her red-lipped Romeo in the Twilight films. "No matter how many times she smiles, they'll put in the one picture where she's not smiling." It's true, though, that despite her ravishing looks, she is not a ray of sunshine on the red carpet. Think thunderstorm, bolts of lightning. "I have been criticized a lot for not looking perfect in every photograph," she says. "I get serious shit about it. I'm not embarrassed about it. I'm proud of it. If I took perfect pictures all the time, the people standing room with me, or on the carpet, would think, 'What an actress! What a faker!' That thought embarrasses me so much that I look like shit in half my photos, and I don't give a fuck. What matters to me is that the people in the room leave and say, 'She was cool. She had a good time. She was honest.' I don't care about the voracious, starving shit eaters who want to turn truth into shit. Not that you can say that in Vanity Fair!"

For all that unease on the red carpet and at photoshoots, she has learned to love great fashion – "I never saw that coming," says Pattinson – especially when the designs represent true creative expression, or are, in her terms, "some cool shit". If she wears it, you can know she loves it. So I wasn't surprised when I heard she'd become the face of Balenciaga's upcoming new fragrance. In fact, we sat down to talk for this article shortly after running into each other again at the Balenciaga fall 2012 fashion show, this past March, in Paris (We had first met in 2006).

A basket of bread and a plate of snails were plunked down at a corner table in the back of Le Duc, the restaurant where Stewart and I met for a lunchtime conversation. I had chosen the place, a Parisian institution with the freshest fish in town, because I thought the clientele would be way too snooty and advanced in age to know or care that Bella Swan was in their midst.(Also, I'd been dreaming about Le Duc's feather-light langoustines drowning in garlicky butter.) But neither of us was expecting an offering of snails from the waiter, and neither of us, as it happened, was an aficionado. Stewart gave me a weary look of: "You go first." I confessed. "I'm a bit scared. You?" She rose to the occasion. "I feel like I have to go for it. I'd feel rude not to," she said. She had on jeans, a black tank top, and a drop dead gorgeous black leather Balenciaga jacket, but I'd say it was more Lady Sybil from Downtown Abbey opposite me, the manners were so gracious. A large gulp of white wine, a tear of bread, and down the hatch slipped Stewart's first snail.

And her last. "Pretty good," she declared. "Though I just don't want to eat a whole plate of them." I laughed. Throughout our conversations for this piece, there was something so endearing, so human, about her combination of bravado, kindness, self-preservation, self-assertion and revved up fierceness that I found her cheering. Of course, her idealism and drive to tell it as she sees it – the voracious, starving shit eaters be damned! – cold just be a product of her youth. She could grow up to be another narcissistic Hollywood snore, but my sense is that's not in the cards here.

One might think Stewart would be down with the package-oriented ways of the entertainment business, since she's a homegrown Hollywood product. Her mother, Jules Mann-Stewart, is a respected script supervisor who has just directed her first film, about sexual politics in prison. Kristen's father, John Stewart, is also in the business, having worked as a producer and stage manager on TV specials and reality shows. Her brother, Cameron, is a grip – a lighting and rigging technician. Stewart, growing up in the San Fernando Valley, learned the drill about a life in film and TV Early, and just as early, caught the bug to do it. Her dutiful mother schlepped her to auditions but was not gung-ho. "I work with these kids-they're crazy people. You're not one of them." In fact, Kristen's earliest stabs at job-hunting were a misery. "I wasn't doing anything but smiling for the camera," she remembers of trying out for commercials when she was eight. "You can feel that the adults aren't getting what they want no matter how old you are."

Stewart, who shunned girlie-girl outfits, didn't fit in a lot of casting offices – or anywhere, for that matter. Finally, her perseverance and true-to-herself behavior paid off; in 2001, at age nine, she snagged a tomboy type role in Rose Troche's movie The Safety of Objects. She loved being a part od something bigger than herself, and relished being heard. A few other roles followed in projects that failed to reach much of an audience. Then came her big break: David Fincher's Panic Room, released in 2002, in which Stewart, then 11, had a lead role, opposite Jodie Foster.

Fincher's pairing of Foster and Stewart, as a mother and daughter who are the targets of a terrifying robbery in their fancy new Manhattan townhouse, was uncanny. They were born to share the screen – complementing each other both physically and temperamentally. Foster remembers, "Kristen was incredibly mature in some ways and grounded and very calm under pressure. She was an incredible listener, but then she'd say something so child-like that you'd be like, That's right- she's only 11." Foster, who knows a thing or two about being a child star, remembers a conversation she had with Stewart's mom. "She was not helicopter-y at all. She wanted the film to be Kristen's thing, but wanted to make sure she was well taken care of, and not overworked. One day she came down to the set for lunch, which I think is very smart. I said 'Kristen doesn't want to be an actress, right?' 'I'm afraid she does', she relieved. 'Believe me, I would love to talk her out of it, but it seems she's really into it and really focused on it. And it seems like she wants to do it for the right reasons.'" As Foster says, "Kristen does not have the traditional personality of an actress. She doesn't want to dance on the table for Grandma and put a lampshade on. She doesn't want to do voices and be the center of attention. If anything, she's uncomfortable with that. She approaches things in a very analytical way. She is conscious."

All that awareness and independence made for some tough years at school; at 14, Stewart officially quit and signed on for home-schooling. "I hated school so much," she says with a shudder. "Look at a picture of me before I was 15. I am a boy. I wore my brother's I wore my brother's clothes, dude! Not like I cared that much, but I remember being made fun of because I wasn't wearing Juicy jeans. I didn't even think about it. I wore my gym clothes. But it's not like I didn't care that they made fun of me. It really bothered me. I remember this girl in sixth grade looked at me in gym and was like, 'Oh my God! That's disgusting—you don't shave your legs!"

Just in case there is anyone left on earth who hasn't seen the films that made Stewart famous, a brief Twilight primer: Stewart's Bella is the new kid in town, with an eye for fellow outsiders and heart ready to be given; Edward Cullen, played with Byron-esque flair by Robert Pattinson, is the high-haired high school beauty who just happens to be a closeted vampire; Jacob Black, played by Taylor Lautner, is the buffed-up, frequently topless third point on this romantic triangle, who also, on occasion, turns into a wolf. With this cast the films' swoon factor is off the charts, but this is something deliciously dorky bout the series, too, especially the high-flying sexual tension. But ultimately the power of the narrative, across the five films drawn from Stephenie Meyer's four novels, is how it recognizes our need to bond with others; we humans are tribal creatures, even when sucking blood. It was Sean Penn who suggested to Catherine Hardwicke, the director of the first Twilight movie, that she give Stewart a shot. The director signed on because he believed in Stewart's ability to embody the feelings of longing that drive the original book. There were a few actors still in the running for the part of Edward, and Hardwicke was smart enough to involve Stewart in the final decision making. "Chemistry reads" are a long-standing ritual for testing whether two actors will work well together on-screen, but it sounds as if Hardwicke was experimenting with explosives the day she had Pattinson, a young British actor then best known for playing Cedric Diggory in Harry Potter and the Goblet of Fire, show up at her house to run through some scene with Stewart, in the bedroom no less. "Honestly, I was nervous," the director remembers. "I saw they were so attracted and Kristen was under-age. I said, 'Rob, we have a law in this country under 18. Don't get in trouble here.' I felt I was in the presence of something strong and powerful." When Pattinson left, Stewart said "It's him." Hardwicke listened but wanted to be sure that their charisma and visceral connection translated onto film. "Not everybody makes it all the way through the screen to our hearts and souls in the movie theater," the director says, "but these two did. It was electrifying."

Stewart was fully engaged on set. She is open about the creative tensions that developed. "Me and Rob got into a lot of trouble," she told me with a smile. "We wanted it to be not so polished. Catherine was all for that. But we were getting notes from the studio. They wanted me to smile all the time. They wanted Rob to be not so brooding. We were like, 'No! You need to brood your ass off.'" A worldwide box-office take of almost 400$ million certainly proved that the audience was ready for an unsmiling Bella and a brooding Edward. The fact that emotionally involved fans have taken the films so personally has only increased the sense of responsibility Stewart already felt to her character, to the point where Bill Condon, the director of the last two installments, affectionately calls her the "Twilight-book Nazi," because her commitment to staying faithful to the novel.

As for some of the feminist critiques – that Bella is a throwback heroine because she sacrifices so much for her man – Stewart strongly disagrees. "In fact, you have someone who is stronger than the guy she is with, emotionally. Fight for the thing you love – you are a remarkable person if you do it. It's a cop-out to think that girl power is all about gusto and ballbusting." Her comments seem particularly pointed now that The Hunger Games has come along and outgrossed any of the Twilight films with its take-no-prisoners heroine, Katniss Everdeen, played by Jennifer Lawrence. One might say that swords will be drawn when Condon's grand Twilight finale, Breaking Dawn 2, hits theaters at the end of the year. Don't kill me, but I've seen it. And don't worry – I won't give anything away that the novel's reader don't already know. But let's just say that Simone de Beauvoir would approve.

I asked Stewart when she fully realized that Twilight had changed her life. "You can Google my name and one of the first things that comes up is images of me sitting on my front porch smoking a pipe with my ex-boyfriend and my dog. It was [taken] the day the movie came out. I was no one. I was a kid. I had just turned 18. In [the tabloids] the next day it was like I was a delinquent slimy idiot, whereas I'm kind of a weirdo, creative Valley Girl who smokes pot. Big deal. But that changed my daily life instantly. I didn't go out in my underwear anymore."

Between making successive Twilight installments, Stewart has shot a number of mostly smaller films. The one that should have been a keeper was The Runaways, a biopic of the pioneering all-girl L.a. glam-punk band. Stewart (as Joan Jett) and Dekota Fanning (as Cherrie Currie) did their all to bring life to the film, but in the end the direction was obvious and it fell flat, lacking any kick. (Jett and Stewart, on the other hand got along like a house on fire when they met during filming.

After each of these more independent productions, it would be Twilight time again – Old Home Week for Stewart. She says in retrospect she sees the Twilight sets as the equivalent of the high school she never attended. As you may know, her off-screen relationship with Pattinson has drawn enormous attention, but she's publicly mum on this one. That the two are a couple is not something they seem to want to hide; it's just that they like their privacy. A friend who knows Stewart very well says, "This is something she wants to keep for herself."

Stewart is definitely a director's actress: she loves them and vice-versa. Condon sees Stewart as a sort of trailblazer. "She has a strong sense of creating a new path. She's gotthe thing that people describe with Jack Nicholson in the beginning that sense of danger, and that you'll always be surprised," he says. Rupert Sanders, Stewart director on Snow White and the Huntsman, describes the actress's relationship to her work with a survival metaphor. "She;s one of those people who's got the creative spirit and exists by having to output it," he explains. "She's like a kind of copper wire. She's got this incredible electric energy and she just has to find a ground to discharge some of that power. Otherwise I think she'd explode."

In his out-there Snow White film, Sanders high-lights Stewart's capabilities as an action star, and it's fun to see her make use of her natural physicality. "To me Kristen is at her best when she is in fight-or-flight mode," Sanders says. "The perception of her is that she's awkward," says Pattinson. "But it's funny knowing her. It's the absolute opposite of what people think. She is insanely confident. And insanely brave." Sanders still shivers when he remembers shooting a scene that involved Stewart taking a 20-foot leap into filthy brown water in a tank at Pinewood Studios, in the freezing cold of December. "Her performance before she jumps is sublime," says Sanders. "You see the hesitancy in her stomach, where she must have been thinking, I don't want to jump!" After she did the stunt, Sanders found the actress in her trailer in soaking clothes hovering in front of a tiny heater. He was worried she'd get hypothermia if she did it again. But there was no stopping her.

A different side of this fearlessness is what makes Stewart's performance in On the Road so memorable. Adapting a beloved, even sacred book is always tricky, but when Director Walter Salles decided to take on Kerouac's 1957 novel, he set himself an unusually hard task, because the text- about a group of young people trying to escape the conformity of their time – is so full of spontaneity and commitment to living in the moment that too much planning would have rendered it dead on arrival as a film. Thus Salles felt he needed actors who could improvise and who truly understood what Kerouac's adventure book was all about: the essence of experience. He was sharing this with two old friends, the composer Gustavo Santaolalla and the director Alejandro Gonzalez Inarritu, when they both said, Stop! Don't even starting looking for the part of Marylou – the Cassady character's sometime lover and fellow traveler, a woman hell-bent on following her own path. Both men told Salles that Stewart was his Marylou. He followed up and learned that Stewart (who'd placed a copy of On the Road on the dashboard of her first car, that's how much the book meant to her) was so passionate and insightful about the character that never even auditioned her for the part. (The top-notch cast also includes Amy Adams, Steve Buscemi, Garrett Hedlund, Kristen Dunst , and Viggo Mortensen. Stewart made sure she know her stuff before filming started, spending hours talking to the daughter of LuAnne Henderson, Neal Cassady's first wife and Marylou's real-life counterpart. Her director calls Stewart "a great partner in crime," and her performance has qualities of a jazz riff; it is alive with freedom and a sense of beat (small b). "The desire to really live an authentic life seems to me very, very strong in her."

A few days after we'd has lunch together in Paris. I watched On the Road with Stewart at a screening room in the Bastille section of town. She showed up in a red plaid shirt, jeans, the same Balenciaga black jacket she's had at lunch and sneakers; your all-American girl on a trip to Paris. As much as she loves this film, and is proud of it. I could feel Stewart squirming in her seat and hear her "yeeoow" when things got intense on screen. My favorite moment was during a beautifully uninhibited sex scene between Marylou and Garrett Hedlund's Dean Moriarty (the Cassady character). I could have sworn I hear Stewart mutter, "For God's sake!". Her publicist was sitting between us and had thoughtfully brought along some French "muffins" that were like fancy doughnut holes. I popped a few in my mouth to cover my gulps. After the screening was over, I had to run, because I had an appointment, so I couldn't stay to discuss it with Stewart. I was almost glad, because watching the movie has been such an intimate experience – which is, of course, the power of the film, but still. So, I took off in a car and she went her way.

Departures came to signify Stewart for me. After the lunch we'd had at Le Duc, earlier that week, when we finally got ready to move on, Stewart peeked out the door at something and went over the bar, where I noticed a testosteroned- up marvel of a guy, clearly a bodyguard, with whom she had a few words. Stewart didn't say anything to me when she returned to the table but was ever so slightly flushed, and there was a subtle clenching of her jaw. I looked out the door myself. "Oh boy," I said. The paparazzi were posted; it turned out they'd followed Stewart, who had traveled in an inconspicuous black van from her hotel to the restaurant. Just a few minutes before, she had summed up the conundrum of the kind of fame she's been living with. "It's not the fans that are scary," she said. "Each one of them is different. But large groups of people are scary – there's no individual there. It feels like it's just an enormous body of water, like a wave that's stronger than you. And it's loud like water, so it is all-encompassing. You'd have to be a sociopath not to be penetrated by the human energy that's, like, cumulatively being hurled at you from every direction."

We decided to try to wait out the cameras and keep talking, though I worried that meant that we'd end up spending far more time together than had been allotted on her schedule. She didn't care. "I'm not doing anything," she said. "I was just being protected by people that do that job. I have nothing to do." (She is not someone who is intent on proving how wanted she is; the paparazzi do that job wether she wants it or not.) Hours later, when we finally made our respective getaways, the paparazzi were still waiting for their $50,000 candids (Make that $75,000 if they get her angry and $100,000 if the prize: a shot of her and Pattinson.) I hung back while Stewart and the bodyguard drove off, with the pack of photographers on their trail. I pictured her wishing she were anywhere else, perhaps heading off in the open blue pick up truck, a proud possession of Bella's police-chief father in Twilight, which she'd bought and driven home, from the location in Portland, Oregon, to Los Angeles, where the filming was over. "But," as Kerouac wrote "no matter, that road is life."
Il n'existe plus beaucoup de déments comme ça ces jours-ci. Pas sur grand-écran, une scène, une page, ou les murs d'une galerie. À la place, regardez ces gens se prosterner devant la gloire, l'argent, le pouvoir, et l'importance du statut social. Nous ne sommes témoins que rarement d'un jeune artiste, chanteur, ou acteur qui veut brûler, brûler, brûler, pour indiquer un nouveau chemin qui inspirera les générations futures, mais qui est aussi prêt à subir les conséquences en disant non aux choses qui sont comme elles sont.

Mais ce n'est pas une nostalgie des bons vieux jours; ça n'existait même pas. C'est un rappel pour vous dire ce qui compte. Heureusement, chaque nouvelle génération a quand même quelques habitudes rebelles qui déclarent leur indépendance. Parmi eux, Kristen Stewart, l'actrice de 22 ans, plus connue par des millions de fans en tant que Bella Swan, l'héroïne de la saga Twilight. Mais Stewart va s'implanter encore plus profondément dans l'esprit du public en 2012 car elle apparaît dans 3 films, commençant par Blanche-Neige et le Chasseur (le deuxième remake d'Hollywood cette année sur ce conte) et continuant avec une adaptation de la bible, Sur la route. Les surpassant tous, au moins au box office, ce sera le grand dernier chapitre de Twilight, Breaking Dawn 2.

En route, Stewart s'est faite une mauvaise réputation en faisant de la vie des présentateurs télé, des photographes sur tapis rouge et des journalistes un enfer, parce qu'elle ne peut pas, ou ne veut pas, jouer au jeu de l'actrice de films habituel. "Kristen ne sait pas comment faire pour être populaire," dit Sean Penn, qui a dirigé en 2006 l'actrice de 16 ans dans Into the Wild. Penn n'a que de l'admiration pour Stewart, qui a donné une performance bref mais inoubliable; il affirme que travailler avec elle, c'est comme passer une journée parfaite-ciel bleu, océan bleu. Et quand le temps était venu de promouvoir son film courageux et magnifique-une adaptation à briser le coeur du roman de Jon Krakauer, sur un jeune homme qui cherche une alternative au commerce et à la corruption de la vie moderne-Stewart a donné le meilleur d'elle pour en faire partie et aider à rendre l'image plus belle. Mais comme Penn l'explique, "On peut voir Kristen essayer généreusement de rejoindre le concours de popularité quand un film est en pleine promotion. Elle va essayer d'être à la page, mais son langage corporel a une toute autre dynamique." En d'autres termes, elle n'est pas prête de recevoir le prix de Meilleure Vendeuse de l'Année.

Stewart n'est sûrement pas la première artiste qui a des "problèmes" avec le succès à Hollywood, mais elle est certainement la jeune femme superstar la moins effrayée de critiquer ouvertement le système. Depuis l'aube du cinéma, les stars de cinéma ont toujours ressenti une pression pour projeter la bonne image, surtout les femmes, mais les demandes sont devenues beaucoup plus intenses ces 25 dernières années, au point que d'être belle aux avant-premières et aux cérémonies de remise de prix est devenu un métier à plein temps. Et, tristement, les acteurs et musiciens s'ajustent souvent à ça, contre leur propre instinct, par peur d'une baisse de popularité, comme atterrir sur la liste des plus mal habillés. Que Dieu les pardonne. Pas Stewart, qui s'est tellement habituée à sa réputation qu'elle en rigole même. Elle dit, "Mon père va me dire, 'Oh, tu aurais pu sourire un peu plus.'"

Même ça n'aidera peut-être pas. "Les gens ont décidés de la manière dont ils allaient la percevoir," dit Robert Pattinson, son Roméo aux lèvres rouges dans la saga Twilight. "Peu importe combien de fois elle sourit, ils trouveront LA photo où elle ne sourit pas." C'est vrai, même si malgré ses looks ravageurs, elle n'est pas un rayon de soleil sur le tapis rouge. Pensez à une tempête, des éclairs. "J'ai beaucoup été critiquée parce que je n'étais pas parfaite sur toutes les photos," dit-elle. "Je n'en ai rien à foutre. Je n'en ai pas honte. J'en suis même fière. Si je prends des photos parfaites tout le temps, les gens avec moi dans une pièce ou sur un tapis rouge se diront, 'Quel actrice! Quelle personne fausse!' Cette pensée me gêne tellement que je ressemble à rien sur la moitié de mes photos, et je m'en fous. Ce qui m'importe c'est que les gens quittent la pièce et se disent, 'Elle était cool. Elle s'est amusée. Elle était honnête.' Je m'en fous des mangeurs voraces et affamés qui veulent modifier la vérité. Je ne dis pas que vous devez dire ça dans Vanity Fair!"

Malgré tout ce malaise sur le tapis rouge et les shoots, elle a appris à aimer la bonne mode - "Je ne l'ai pas vu venir," dit Pattinson-surtout quand les styles représentent une vraie expression créative, ou, en ses termes, "des putain de bonnes choses." Si elle le porte, on peut dire qu'elle l'aime. C'est pourquoi je n'étais pas surprise quand j'ai entendue qu'elle était devenue le "visage" du prochain parfum de Balenciaga. En fait, on s'est assises pour faire cet article un peu après s'être rencontrées encore une fois au défilé de Balenciaga pour l'automne 2012, ce mois de Mars, à Paris. (On s'est rencontrées pour la première fois en 2006.)

Un panier de pain et un plateau d'escargots étaient posés sur le coin de la table à Le Duc, le restaurant où Stewart et moi-même nous sommes donnés rendez-vous pour une conversation à l'heure du déjeuner. J'ai choisi l'endroit, une institution parisienne qui sert le poisson le plus frais en ville, parce que j'ai cru que la clientèle serait beaucoup trop prétentieuse et avancée en âge pour connaître ou même s'intéresser à cette Bella Swan qu'ils avaient en tête. (Aussi parce que je rêvais des langoustes trempées dans du beurre à l'ail de Le Duc.) Mais aucune de nous deux ne s'est attendue à une offre d'escargots du serveur, et aucune de nous deux, c'est arrivé, en était une amatrice. Stewart m'a lancé un regard qui voulait dire: "Toi en première." J'ai avoué, "Je suis un peu effrayée. Et toi?" Elle a sauté sur l'occasion. "Je sens que je dois le faire. Ce serait impoli sinon," a t-elle dit. Elle portait une paire de jean, un haut noir et une magnifique veste en cuir noir Balenciaga, mais je dirais qu'elle était plus comme Lady Sybil dans Downtown Abbey, elle était si gracieuse. Une (longue) gorgée de vin blanc, un peu de pain, et le premier escargot de Stewart est descendu dans son estomac.

Et le dernier. "Assez bon," déclare t-elle. "Mais je n'en mangerais pas tout un plat." J'ai rigolé. Tout au long de notre conversation pour cet article, il y avait quelque chose de tellement attachant, tellement humain, dans sa combinaison de gentillesse, auto-préservation, auto-assertion et férocité qu'elle assume. Bien sûr, son idéalisme qui la pousse à dire tout ce qu'elle pense-que les mangeurs voraces et affamés aillent en enfer!-peut juste être un produit de sa jeunesse. Elle pourrait grandir en devenant une autre actrice narcissique d'Hollywood, mais je sens que ça ne va pas arriver.

Certains pourraient croire que Stewart est habituée à tout ce qui touche à ce business, car elle a grandit entourée d'une famille "hollywoodienne". Sa mère, Jules Mann-Stewart, est une scénariste respectée qui vient juste de réaliser son premier film, sur les politiques sexuelles en prison. La père de Kristen, John Stewart, est aussi dans le business, ayant travaillé en tant que producteur et directeur de scène sur des plateaux télé. Son frère, Cameron, est une poigne-un technicien brillant. Stewart, qui a grandi dans la vallée de San Fernando, a apprit la vie dans les films et télévision tôt, et a comprit ce qu'il fallait tout aussi tôt. Sa mère dévouée l'a emmenée à des auditions mais elle n'était pas très enthousiaste. Elle aurait dit à Kristen, "Je travaille avec ces enfants-ils sont fous. Tu n'es pas l'une d'eux." En fait, les débuts de Kristen étaient misérables. "Je ne faisais que sourire à la caméra," se rappelle t-elle des publicités qu'elle faisait quand elle avait 8 ans. "Tu peux ressentir que les adultes n'obtiennent pas ce qu'ils veulent, peu importe l'âge que tu as."

Stewart, qui n'aime pas les vêtements de fille, ne s'intégrait pas dans les bureaux de casting-ou autre part. Finalement, sa persévérance et son comportement je-reste-fidèle-à-moi-même a payé; en 2001, à 9 ans, elle a campé le rôle d'un garçon manqué dans le film de Rose Troche, The Safety of Objects. Elle a adoré faire partie de quelque chose plus grand qu'elle et a savouré le fait d'être entendue. Quelques autres rôles ont suivis mais n'ont pas fait un carton au box office. Ensuite est venu son grand moment, Panic Room de David Fincher, sorti en 2002, dans lequel Stewart, 11 ans, a le rôle principal, face à Jodie Foster.

L'idée de Fincher de rassembler Foster et Stewart, en tant que mère et fille qui sont les cibles d'un voleur terrifiant dans leur chic nouvelle maison à Manhattan, était mystérieuse. Elles sont nées pour partager l'écran-se complétant physiquement et mentalement. Foster se rappelle, "Kristen était incroyablement mature d'une certaine façon, et très calme sous la pression. Elle écoutait vraiment tout, et ensuite elle disait quelque chose de tellement enfant et tu te dis, Ah oui-elle n'a que 11 ans." Foster, qui connaît une chose ou deux sur le fait d'être un enfant star, se souvient d'une conversation qu'elle a eu avec la mère de Stewart. "Elle n'était pas du tout soucieuse. Elle voulait que [le film] soit le truc de Kristen, mais elle s'assurait qu'on prenait bien soin d'elle et qu'elle ne travaillait pas trop. Un jour elle est venue [sur le tournage] pour déjeuner, ce qui est très intelligent je pense. J'ai dit, 'Kristen ne veut pas être une actrice pas vrai?' 'J'ai bien peur que si,' a t-elle répondu. 'Crois-moi, j'aimerais bien l'en empêcher mais on dirait qu'elle aime vraiment faire ça, elle est très concentrée. Et on dirait qu'elle veut le faire pour les bonnes raisons.'" Comme le dit Foster, "Kristen n'a pas la personnalité traditionnelle d'une actrice. Elle ne veut pas danser sur une table pour Grand-mère et porter un abat-jour. Elle ne veut pas parler fort et être le centre d'attention. Si jamais elle l'est, elle est mal à l'aise. Elle aborde les choses d'une manière très analytique. Elle est consciente."

Toute cette conscience et indépendance ont donnés des années d'écoles dures; à 14 ans, Stewart abandonne officiellement et s'inscrit à des cours à domicile. "Je détestais tellement l'école," dit-elle en frémissant. "Regardez une photo de moi avant 15 ans. Je suis un garçon. Je portais les vêtements de mon frère mec! Non pas que ça me faisait quelque chose, mais je me rappelle qu'on se moquait de moi, parce que je ne portais pas des jeans Juicy. Je n'y pensais même pas. Je portais mes vêtements de sport. Mais ce n'est pas comme si je m'en fichais qu'ils se moquaient de moi. Ça m'ennuyait vraiment. Je me souviens de cette fille en 6ème qui me regardait en sport et qui disait, 'Oh mon dieu! C'est dégoûtant-tu ne te rases pas les jambes!'"

Juste au cas où une personne sur terre n'ait pas vu les films qui ont rendus Stewart célèbre, un bref résumé de Twilight: la Bella de Stewart est nouvelle en ville, elle est intéressée par ceux qui ne se mêlent pas à la société et est prête à donner son coeur; Edward Cullen, joué par Robert Pattinson, est la beauté de l'école aux cheveux longs qui se trouve être un vampire enfermé; Jacob Black, joué par Taylor Lautner, est le troisième membre torse-nu de ce triangle amoureux, qui aussi, occasionnellement, se transforme en loup. Avec ce casting, le facteur à s'évanouir des films est très élevé, mais il y a quelque chose de délicieusement fascinant dans la saga, la tension sexuelle très élevée par exemple. Mais le pouvoir narratif, dans les 5 films tirés des 4 romans de Stephenie Meyer, est ce qui reconnaît notre besoin de créer des liens avec les autres; nous, les humains, sommes des créatures tribales, même quand on suce du sang.
C'est Sean Penn qui a suggéré à Catherine Hardwicke, la réalisatrice du premier Twilight, de donner une chance à Stewart. La réalisatrice a accepté car elle a cru en la capacité de Stewart à incarner les sentiments de désir qui conduisent le livre original. Il y avait quelques acteurs toujours en lice pour le rôle d'Edward, et Hardwicke a été assez intelligente d'inclure Stewart dans la décision finale. "Les lectures avec de l'alchimie" est un rituel ancien pour tester si deux acteurs vont bien marcher ensemble sur grand-écran, mais on dirait qu'Hardwicke a expérimenté cela avec des explosifs ce jour-ci quand Pattinson est venu, un jeune acteur anglais, plus connu à l'époque pour avoir joué Cedric Diggory dans Harry Potter et la Coupe de Feu, chez elle pour faire des scènes avec Stewart, dans le lit. "Honnêtement, j'étais nerveuse," se rappelle la réalisatrice. "J'ai vu qu'ils étaient si attirés et Kristen était mineure. J'ai dit, 'Rob, ici il y a un loi pour les mineures. Ne cherche pas les ennuis.' J'ai senti que j'étais témoin de quelque chose de fort et solide." Quand Pattinson est parti, Stewart a dit, "C'est lui." Hardwicke l'a écoutée mais elle voulait être sûre que leur charisme et leur connexion viscérale était bien traduite dans le film. "Ce n'est pas tout le monde qui arrive à passer d'un écran à nos coeurs et âmes dans une salle de cinéma," dit la réalisatrice, "mais ces deux-là l'ont fait. C'était électrifiant."

Stewart était totalement engagée sur le tournage. Elle était ouverte aux tensions créatives qui sont apparues. "Rob et moi, nous nous sommes fourrés dans beaucoup de problèmes," me dit-elle avec un sourire. "Nous ne voulions pas que ce soit si poli. Catherine était d'accord. Mais nous recevions des mots du studio. Ils voulaient me voir sourire tout le temps. Ils voulaient que Rob soit plus enjoué. Nous nous disions, 'Non! Il faut vous détendre un peu.'" Un box office mondial de 400 millions de dollars a prouvé que le public était prêt pour une Bella non-souriante et un Edward peu enjoué. Le fait que les fans impliqués émotionellement aient prit les films tellement à coeur a augmenté le sens de responsabilité qu'avait déjà Stewart pour son personnage, au point que Bill Condon, le réalisateur des deux derniers films, l'appelle affectueusement la "Nazi des livres Twilight," à cause de son engagement de rester fidèle aux livres.

Et pour quelques critiques féministes-le fait que Bella ne soit pas une héroïne car elle sacrifie tellement pour son homme - Stewart n'est pas d'accord du tout. "En fait, c'est quelqu'un qui est plus forte que l'homme avec qui elle est, émotionnellement. Se battre pour ce que vous aimez-tu es une personne remarquable si tu le fais. C'est nul de penser que le "girl power" c'est surtout le fait d'être capable de mettre un coup de pied dans les couilles." Ses commentaires semblent particulièrement dirigés maintenant que Hunger Games est arrivé et a dépassé tous les films Twilight avec son héroïne, Katniss Everdeen, jouée par Jennifer Lawrence. Certains pourraient dire que les dés seront jetés quand le grand final de Twilight de Condon, Breaking Dawn 2, sort en salles à la fin de l'année. Ne me tuez pas, mais je l'ai vu. Et ne vous inquiétez pas-je ne dirais rien que les lecteurs du roman ne savent pas. Disons juste que Simone de Beauvoir approuverait.

J'ai demandé à Stewart à quel moment elle a réalisé que Twilight avait changé sa vie. "Tu peux Googler mon nom et une des premières choses qui apparaît sont des photos de moi assise devant mon appartement, fumant une pipe avec mon ex petit-ami et mon chien. Elles ont été prises le jour où le film est sorti. Je n'étais personne. J'étais une enfant. Je venais juste d'avoir 18 ans. Dans les magazines le jour suivant c'était comme si j'étais une délinquante idiote, alors que j'étais en fait un peu bizarre, une fille créative de la vallée qui fume de l'herbe. Gros problème. Mais ça a changé ma vie quotidienne immédiatement. Je ne pouvais plus sortir en sous-vêtements."

Entre les tournages des films Twilight, Stewart a tourné des films indépendants. Celui qui aurait du être un succès est The Runaways, un biopic sur les filles d'un groupe de glam-punk. Stewart (en Joan Jett) et Dakota Fanning (en Cherie Currie) ont donné le meilleur pour donner de la vie au film, mais à la fin la réalisation était évidente et a fait un plat, manquant d'action. (Jett et Stewart se sont entendues comme une maison en feu quand elles se sont rencontrées sur le tournage.)

Après chacune de ses productions indépendantes, c'était au tour de Twilight-une vieille maison pour Stewart. Elle dit qu'en regardant en arrière, elle voit les tournages de Twilight comme l'école à laquelle elle n'est jamais allée. Comme vous devez le savoir, sa relation hors-écran avec Pattinson a attiré beaucoup d'attention, mais elle est publiquement muette sur ce sujet. Le fait que les deux forment un couple n'est pas quelque chose qu'ils veulent cacher; c'est juste qu'ils aiment leur vie privée. Un ami qui connaît très bien Stewart dit, "C'est quelque chose qu'elle veut garder pour elle."

Stewart est vraiment une actrice réalisatrice: elle les aime et vice versa. Condon voit Stewart comme une sorte de passionnée. "Elle a un fort sens de créer un nouveau chemin. Elle a cette chose que les gens décrivaient chez Jack Nicholson au début, ce sens de danger, et vous allez toujours être surpris," dit-il. Rupert Sanders, la réalisateur de Kristen dans Blanche-Neige et le Chasseur, décrit la relation de Kristen avec son travail par une belle métaphore. "Elle est une de ces personnes qui a cet esprit créatif et qui existe en donnant tout," explique t-il. "Elle est comme est un fil de cuivre. Elle a cet énergie électrique incroyable et elle a juste à trouver un sol pour décharger un peu de ce pouvoir. Sinon je pense qu'elle exploserait."

Dans son remake de Blanche-Neige, Sanders met en évidence les capacités de Stewart en tant que star d'action, et c'est marrant de la voir utiliser son pouvoir physique naturel. "Pour moi, Kristen donne le meilleur quand elle est en mode combat," dit Sanders. "On le voit comme quelqu'un de maladroite," dit Pattinson. "Mais c'est marrant de la connaître. C'est absolument le contraire de ce que les gens pensent. Elle est incroyablement confiante. Et incroyablement courageuse." Sanders frissonne toujours quand il se souvient du tournage d'une scène dans laquelle Stewart saute de très haut dans une eau sale, dans les studios Pinewood, au moins de Décembre quand il faisait froid. "Sa performance avant qu'elle ne saute est sublime," dit Sanders. "On peut voir de l'hésitation, elle était probablement en train de penser, Je ne veux pas sauter!" Après avoir fait cette cascade, Sanders a trouvé l'actrice dans sa caravane avec des vêtements trempées se réchauffant avec un mini chauffage. Il était inquiet qu'elle soit en hypothermie si elle recommençait. Mais ce n'est pas ça qui l'a arrêtée.

Un autre côté de cet intrépidité est ce qui rend la performance de Stewart dans Sur la Route si mémorable. Adapté un livre aimé, sacré même est toujours un peu délicat, mais quand le réalisateur Walter Salles a décidé de reprendre le livre de 1957 de Kerouac, il s'est donné à lui-même une tâche difficile, parce que le texte sur un groupe de jeunes gens qui essayent de s'échapper de la conformité de leur temps est tellement rempli de spontanéité et d'engagement à vivre le moment présent que trop de choses prévues auraient finit par rendre le film mort. Ainsi, Salles a senti qu'il avait besoin d'acteurs qui seraient capables d'improviser et qui comprendraient vraiment ce que le livre de Kerouac représentait: l'essence même de l'expérience. Il partageait ça avec deux vieux amis, le compositeur Gustavo Santaolalla et le réalisateur Alejandro Gonzalez Inarritu, quand ils ont tous les deux dit, Stop! Ne commence pas à chercher quelqu'un pour le rôle de Marylou-l'amoureuse et compagne de voyage de Cassady, une femme qui veut suivre son propre chemin. Les deux hommes ont dit à Salles que Stewart était sa Marylou. Il a suivit ce conseil et a apprit que Stewart (qui a mis une copie de Sur la Route sur le tableau de bord de sa première voiture, voilà ce que le livre représentait pour elle) était passionnée par ce personnage qu'elle n'a même pas eu besoin de passer une audition pour avoir. (Le casting excellent inclut aussi Amy Adams, Steve Buscemi, Garrett Hedlund, Kirsten Dunst et Viggo Mortensen.) Stewart s'est assurée de connaître son personnage avant de commencer le tournage, passant des heures à parler avec la fille de LuAnne Henderson, la première femme de Neal Cassady, la femme dont le personnage de Marylou est tiré. Son réalisateur surnomme Stewart "un bon partenaire de crime," et sa performance aussi bonne qu'un riff de jazz; elle est vivante avec la liberté et le sens du rythme. "Le désir de vraiment vivre une vie authentique est très très fort chez elle."

Quelques jours après avoir déjeuner ensemble dans Paris, j'ai regardé Sur la Route avec Stewart à une projection spéciale à la Bastille. Elle est arrivée avec une chemise à carreaux, une paire de jeans et la même veste noire en cuir Balenciaga qu'elle avait au déjeuner et des baskets; l'américaine typique en voyage à Paris. Même si elle aime le film et qu'elle en est fière, je pouvais la sentir se tortiller dans sa chaise et l'entendre faire "yeeoow" quand les choses devenaient intenses sur l'écran. Mon moment préféré était pendant une magnifique scène de sexe entre Marylou et le Dean de Garrett Hedlund (le personnage de Cassady). Je peux jurer avoir entendue Stewart marmonner, "Putain de dieu!" Sa publiciste était assise entre nous et avait apporté des muffins français qui étaient comme des donuts chic à trous. J'en ai pris quelques uns pour que mon ventre arrête de crier famine. Une fois la projection terminée, j'ai du courir parce que j'avais un rendez-vous, je ne pouvais donc pas rester pour discuter avec Stewart. J'étais presque contente parce que regarder le film a été une expérience intime-ce qui, bien sûr, est le pouvoir du film, mais quand même. Donc je suis partie en voiture et elle est partie de son côté.

Les départs me rappelle Stewart maintenant. Après le déjeuner qu'on a pris à Le Duc plus tôt dans la semaine, quand on était enfin prêtes à partir, Stewart a regardé quelque chose derrière la porte et s'est mise derrière le bar, où j'ai aperçu un mec musclé, un garde du corps bien sûr, avec lequel elle a échangé quelques mots. Stewart ne m'a rien dit quand elle est revenue à table mais elle était un peu gênée et elle a serré les mâchoires. J'ai regardé vers la porte. "Oh putain," j'ai dit. Les paparazzi étaient là; ils l'avaient suivie, même si elle était venue ici de son hôtel dans un van noir. Quelques minutes avant, elle avait résumé l'étrange gloire dans laquelle elle vit. "Ce n'est pas les fans qui sont effrayants," a t-elle dit. "Chacun est différent. Mais les grands groupes de gens, ça c'est effrayant - ils sont tous ensemble. C'est comme si c'était un énorme corps d'eau, comme une vague qui est plus forte que toi. Et c'est aussi bruyant que de l'eau, donc c'est englobant. Il faut être sociopathe pour ne pas être pénétré par l'énergie humaine qui t'assaillit de tous les côtés."

Nous avons décidés d'attendre que les caméras soient éteintes, j'étais inquiète que nous passions beaucoup plus de temps que prévu dans son emploi du temps. Elle s'en fichait. "Je ne fais rien après," a t-elle dit. "J'étais juste protégée par des gens qui font ce travail. Je n'ai rien à faire." (Ce n'est pas quelqu'un qui veut montrer combien elle est demandée; les papazazzi font ce travail qu'elle soit d'accord ou non.) Des heures plus tard, quand nous sommes enfin sorties chacune d'un côté, les paparazzi attendaient toujours pour la photo à 50000 dollars (ou 75000 quand ils l'ont énervés et 100000 s'ils touchent le gros lot, une photo d'elle avec Pattinson.) J'ai raccroché pendant que Stewart et son garde du corps partaient, la meute de photographes à leur suite. Je l'ai imaginée souhaitant être à un autre endroit, peut-être avec un pick-up bleu cabriolé, une possession du père de Bella qui est chef de police dans Twilight, qu'elle a ramené chez elle, de Portland à Los Angeles, quand le tournage était fini. "Mais," comme Kerouac l'a écrit, "pas de problèmes, la route c'est la vie."