MAJ: Prévu pour le 6 octobre - Fan event pour 'Breaking Dawn Part 2' au Sitges Film Festival en Espagne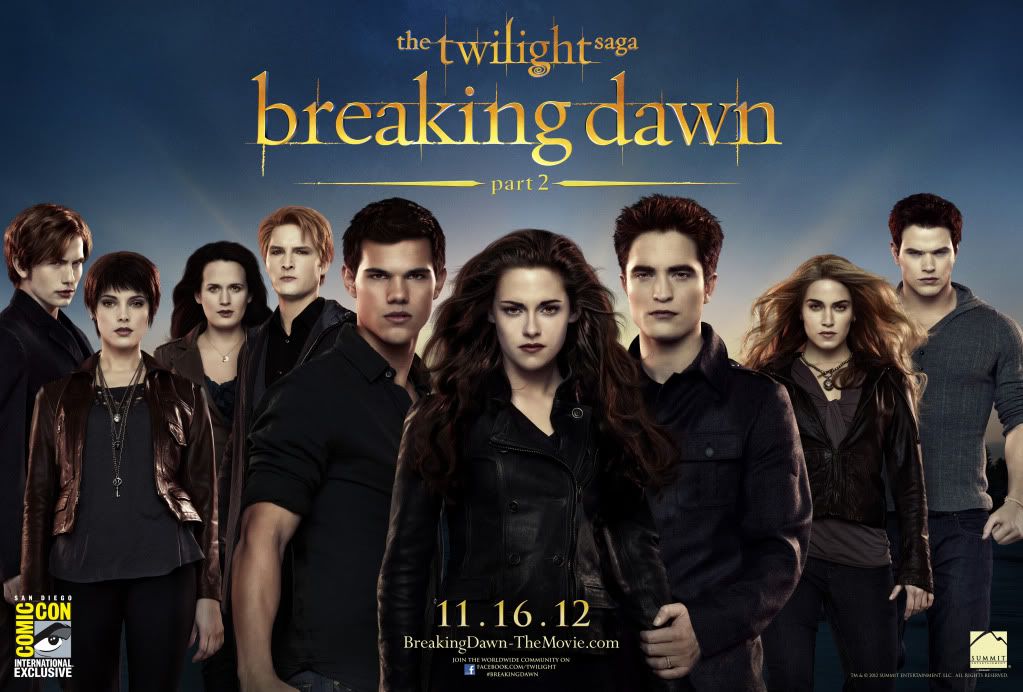 Google translate - We have great news! We begin with the final fireworks! On 16 November comes one of the most anticipated moments for many of you @s, the theatrical release of Breaking Dawn Part 2.
Another year, organize a fan event in Sitges Film Festival, where there will be many surprises. Stay atent @ our profile because we will give more details soon … Who will come this year?
Nous avons de bonnes nouvelles! Nous commençons par le feu d'artifice final! Le 16 novembre est l'un des moments les plus attendus pour beaucoup d'entre vous, la sortie en salles de Breaking Dawn Part 2.
Une autre année, pour organiser un fan événement au Sitges Film Festival, où il y aura beaucoup de surprises. Restez attentif à notre profil car nous vous donnerons plus de détails prochainement... Qui viendra cette année?
UPDATED!
The fan event at the Sitges Film Festival, to promote 'Breaking Dawn Part 2' is 6/10. Soon more information. Short and change :)
Le fan event au Festival de Sitges, pour promouvoir 'Breaking Dawn Part 2' est prévu pour le 6 octobre. Bientôt plus d'informations. Peu changer. :)
Source
-
spunk-ransom
-
Via
-
Via