Sam Rileys mentionne Kristen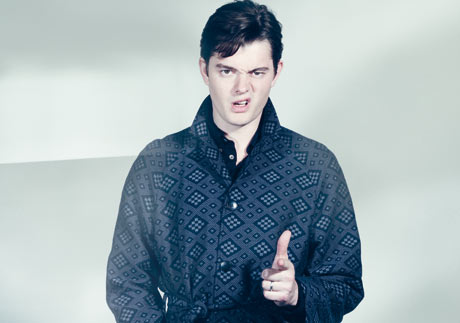 Not surprisingly, after a month of this (beatnik boot camp), Riley and Hedlund, and their co-star Kristen Stewart, who plays Dean's wild-child girlfriend, Marylou, were desperately keen to move on. Which was probably Salles's intention. Over the subsequent six months they properly took to the highway.
"Walter wanted us to be as bonded as possible. We had to wrap Kristen's stuff in the first three months so we were flying all over the place to get the right weather,"
Riley recalls. "We went down to Patagonia for four days for the snow, and then Louisiana, 100% humidity, then Arizona, then Mexico, then Calgary, then we finished in San Francisco… "
*
His full interview
Sans surprise, après un mois de cela (camp d'entrainement beatnik), Riley et Hedlund, et leur co-star Kristen Stewart, qui joue l'enfant sauvage de petite amie de Dean, Marylou, avaient désespérément envie de passer à autre chose. Ce qui était probablement l'intention de Salles. Au cours des six mois suivants, ils ont adéquatement pris de l'autoroute.
"Walter voulait que nous soyons liés autant que possible. Nous avons dû boucler les scènes de Kristen dès les trois premiers mois afin de pouvoir s'envoler un peu partout pour avoir la bonne météo,"
rappelle Riley. "Nous sommes allés jusqu'en Patagonie pendant quatre jours pour la neige, puis en Louisiane, 100% d'humidité, puis en Arizona, puis au Mexique, puis à Calgary, puis nous avons terminé à San Francisco..."
*
Son interview complète
@cupidscloud
-
@Mel452