Les créateurs Diane Von Furstenberg & J. Mendel mentionnent Kristen dans le magazine InStyle (numéro de mai 2013)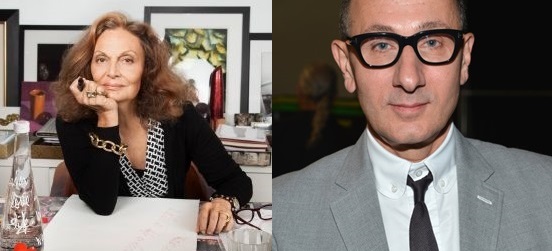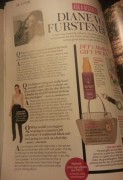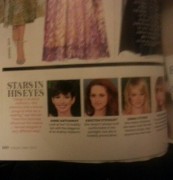 J. Mendel:

Kristen is one of the four actresses that influenced designer J. Mendel - "She doesn't always look comfortable in the spotlight, but she is innately provocative."

Diane Von Furstenberg:

Q: I've been working out really hard recently, and I'd love to showcase the results, especially my abs. How do I display my midriff without looking like a teenager?
Diane: There are a few midriffs on the party circuit lately. Kristen Stewart handles it well, so it can be done. You always want to create a little mystery, so if you're showing a bit of midriff, combine your top with a long skirt or wide-leg pants. Go for it, and don't be afraid to take a risk. You only regret the things you don't do.
J. Mendel:

Kristen est l'une des quatre actrices ayants influencées le créateur J. Mendel - "Elle ne semble pas toujours à l'aise sous les projecteurs, mais elle est naturellement provocatrice."

Diane Von Furstenberg:

Q: J'ai vraiment durement travaillée, et je serais ravi d'en montrer les résultats, en particulier mes abdos. Comment puis-je afficher mon ventre sans ressembler à une adolescente?
Diane: On voit quelques ventres dans les fêtes ces derniers temps. Kristen Stewart le gère bien, alors ça peut être fait. Vous voulez toujours créer un peu de mystère, donc si vous montrez un peu de ventre, combiner votre top avec une jupe longue ou un pantalon large. Allez-y, et n'ayez pas peur de prendre un risque. Vous ne regretterez que ce que vous ne faites pas.
Scans via