Michael Shannon mentionne Kristen & The Runaways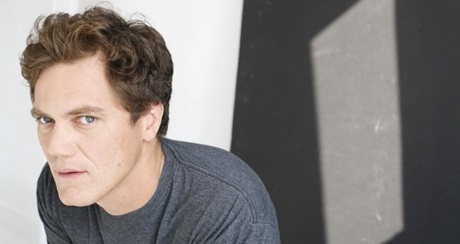 For The Runaways was it beneficial Kim is still around?

Yeah. The first day of shooting that I was involved with, Kristen Stewart said, "If you want to sit down with Kim Fowley then I can arrange it." I said, "That would be great." So Kristen and Joan Jett and myself and Kim Fowley met at a Denny's in The Valley. We had dinner together. And Kim brought his albums…not his vinyl albums, but his photo albums and his newspaper clippings and all this stuff and he told, basically, his life story to me from the time he was a child to where he was at sitting across from me at that table. Yeah, it was incredible. It's kind of a blur. I can't say I remember a lot about it. He was talking very fast. I know he was sick as a child. But his parents were all right.
Pour The Runaways c'était bénéfique que Kim soit toujours vivant?

Ouais. Mon premier jour de tournage, Kristen Stewart a dit, "Si tu veux t'assoir à une table avec Kim Fowley je peux arranger ça." j'ai dit, "Ce serait génial." Alors Kristen et Joan Jett et moi-même et Kim Fowley nous sommes rejoints dans un Denny's de la Vallée. Nous avons dîné ensemble. Et Kim a apporté ses albums... pas ses albums vinyle, mais ses albums photos et ses coupures de journaux et tout ça et il a raconté, en gros, l'histoire de sa vie pour moi à partir de l'époque où il était un enfant du moment où il s'est retrouvé à assis en face de moi à cette table. Ouais, c'était incroyable. C'est un peu flou. Je ne peux pas dire que je me souviens de beaucoup à ce sujet. Il parlait très vite. Je sais qu'il était malade comme un enfant. Mais ses parents étaient d'accord.
Source
-
via