Le dossier de presse officiel de Sils Maria - synopsis complet, la description des personnages et plus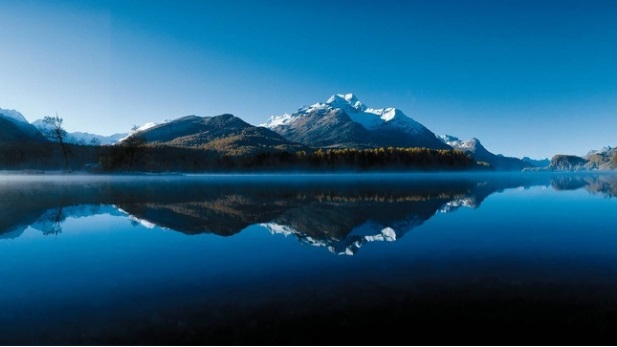 Duration: 110min
Original version: English
Aspect Ratio: 2.35
Filming locations: Germany (Leipzig & Berlin) - Switzerland (Sils Maria)

CHARACTERS

VALENTINE / Kristen Stewart

25, assistant to Maria Enders. More than an assistant : her friend, her confidante. Both near and far. Also like Maria, she is very alone.

MARIA ENDERS / Juliette Binoche
A recognized actress, on both screen and stage. She's on top of an international career. But destabilized by her divorce, she's conscious of being at a crossroads in her life.
At twenty, she performed Sigrid in the famous piece of theater of Wilhelm Melchior, « Maloja Snake ». She led to suicide of a mature woman, Helena. Now, Klaus Diesterweg asks her to play again in the piece of theater, to play Helena.

JO-ANN ELLIS / Chloe Moretz
20. Youg actress of the moment with a scandalous private life. Klaus offered her to take the role of Sigrid.

KLAUS DIESTERWEG / Daniel Brühl
Thirties, a young prominent director. Wilhelm Melchior allowed him to mount a new version of Snake Maloja in London. He wants to convince Maria Enders to play the part of Helena. He knows it will not be easy.

HENRYK WALD / Bruno Ganz (approached)
Sixties. Seducer. Wilhelm Melchior's favorite actor. He had an affair with Maria when she was very young and dumped her. Twentyyears after their relations remain difficult.

CHRISTOPHER GILES / Tom Sturridge
Thirties, novelist. Friend of Jo-Ann Ellis. Lately friend.

ROSA MELCHIOR / Angela Winkler (approached)
Wife of Wilhelm.

PIERS ROALDSON / Brady Corbet (approached)
Author of "Electric Shockwave", adapted into film by himself, he wants Maria Enders in the lead role.

MAYOR OF ZURICH / Gilles Tschudi

SYNOPSIS

At eighteen, Maria Enders was successful in theatre with MalojaSnak, she played Sigird, an ambitious young girl with disorder charm who fascinated and led to suicide of Helena, a mature woman.
This role has changed her life.
More than twenty years have passed when, at the peak of her fame, she was asked to receive a prestigious award in Zurich, on behalf of Wilhelm Melchior, the author and director to which she owes her early recognition, and who now lives as a recluse, in Switzerland, at Sils Maria.

But the sudden death of the latter, a few hours before the ceremony, puts Maria Enders against the vertigo of time, that is of a past which she hasn't got away with. And even more when a young director in vogue asks her to play again in MalojaSnake, but this time on the other side of the story, Helena's, on the destruction of who she's built her notoriety.
Caught in the turmoil of a divorce which deprives her of any sentimental support, her only interlocutor is her assistant, Valentine, both the multi task woman and her only friend, even if Maria and Valentine are trying to remove ambiguities of this intimate and exclusive relationship.
But the real threat is rather Jo-Ann Ellis, a very young Hollywood actress with a scandalous reputation and who'll play Sigrid, at once a rival and a disturbing mirror of her youth, which she will have no choice but to deal with.
In order to reconcile with time, with age, with maturity, ending by learning that at all seasons of a life you must conquer freedom, independence and also the strength to be yourself, and sometimes painfully.
Durée: 1h50
Version originale: anglais
Format: 2.35
Lieux de tournage: Allemagne (Leipiz et Berlin) – Suisse (Sils Maria)

PERSONNAGES

VALENTINE / Kristen Stewart

25 ans, l'assistante de Maria Enders. Un peu plus qu'une assistante : son amie, sa confidente. A la fois proche et distante. Elle aussi comme Maria, elle est très seule.

MARIA ENDERS / Juliette Binoche
La quarantaine. Une actrice reconnue, à la scène comme à l'écran. Elle est au sommet d'une carrière internationale. Mais déstabilisée par son divorce, elle est consciente d'être à un tournant.
A vingt ans, elle avait interprété Sigrid dans la célèbre pièce de Wilhelm Melchior, « Maloja Snake ». Elle conduisait au suicide une femme mûre, Helena. Aujourd'hui Klaus Diesterweg lui propose de reprendre la pièce et de jouer Helena à son tour.

JO-ANN ELLIS / Chloe Moretz
Vingt ans. Jeune comédienne à la mode et à la vie privée scandaleuse. Klaus lui a proposé de reprendre le rôle de Sigrid face à Maria.

KLAUS DIESTERWEG / Daniel Brühl
La trentaine, un jeune metteur en scène très en vue. Wilhelm Melchior l'a autorisé à monter une nouvelle version de Maloja Snake à Londres. Il veut convaincre Maria Enders de jouer le rôle de Helena. Il sait que ce ne sera pas facile.

HENRYK WALD / Bruno Ganz (pressenti)
La soixantaine. Séducteur. L'acteur fétiche de Wilhelm Melchior. Il avait eu une aventure avec Maria quand elle était très jeune et l'avait plaquée. Vingt ans après leurs relations restent difficiles.

CHRISTOPHER GILES / Tom Sturridge
La trentaine, romancier. L'ami de Jo-Ann Ellis. Depuis peu.

ROSA MELCHIOR / Angela Winkler (pressenti)
Épouse de Wilhelm.

PIERS ROALDSON / Brady Corbet (pressenti)
L'auteur de «Electric Shockwave», il en fait lui-même l'adaptation au cinéma et désire Maria Enders dans le rôle principal.

MAIRE DE ZURICH / Gilles Tschudi

SYNOPSIS

A dix-huit ans, Maria Enders a connu le succès au théâtre avec MalojaSnake, elle incarnait Sigrid, une jeune fille ambitieuse et au charme trouble qui fascinait et conduisait au suicide une femme mûre, Helena.
Ce rôle a changé sa vie.
Plus de vingt ans ont passé quand, au sommet de sa gloire, on lui propose de recevoir à Zurich un prix prestigieux, au nom de Wilhelm Melchior, l'auteur et metteur en scène auquel elle doit cette reconnaissance précoce, et qui vit désormais en reclus, en Suisse, à Sils Maria.

Mais la mort subite de ce dernier, quelques heures avant la cérémonie, place Maria Enders face au vertige du temps, celui d'un passé avec lequel elle n'est pas quitte. Et d'autant moins qu'un jeune metteur en scène à la mode lui propose de reprendre MalojaSnake, mais cette fois de l'autre côté de la barrière, celui de Helena, sur la destruction de laquelle elle a construit sa notoriété.
Prise dans les remous d'un divorce qui la prive de tout ancrage sentimental, sa seule interlocutrice est son assistante, Valentine, à la fois femme à tout faire et unique amie, même si l'une et l'autre s'efforcent de gommer les ambiguïtés de cette relation intime et exclusive.
Mais la véritable menace est plutôt celle de Jo-Ann Ellis, une très jeune comédienne hollywoodienne à la réputation sulfureuse et qui face à elle reprendra le rôle de Sigrid, à la fois rivale et troublant miroir de sa jeunesse, auquel elle n'aura d'autre choix que de se confronter.
Afin de se réconcilier avec le temps, avec l'âge, avec la maturité, finissant par apprendre qu'à toutes les saisons d'une vie la liberté, l'indépendance et aussi la force d'être soi-même doivent se conquérir, et parfois douloureusement.
Translated by itsoktobeyou.org
-
source
via