Joseph Julian Soria parle de 'Camp X-Ray'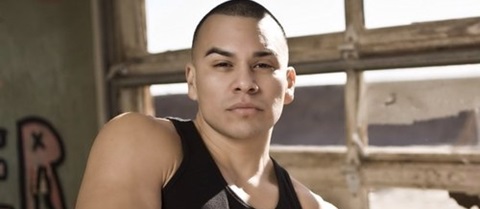 Q: You have Camp X-Ray coming up with Kristen Stewart.

Joseph Julian Soria: That's going to be interesting. It's probably going to be controversial. To give you a bit of the storyline that I can give you without disclosing too much information: The storyline is about Kristen's character Cole and her experience being stationed at Guantanamo Bay, which is where they hold detainees and what life is like there. It's about the experience that these soldiers go through and she ends up befriending one of the detainees and finds out that they are not all as bad as they are made out to be. I play basically her best friend in the military. My character's arc actually starts off kind of naïve and a bit of a good, but by the end of it he falls in line with the belief system of everybody else and you see that arc and how he changes in the film. It's definitely a different roll. The story as a whole is a great story. I'm really looking forward to seeing how it comes out.
Q: Vous avez Camp X-Ray à venir avec Kristen Stewart.

Joseph Julian Soria: Ça va être intéressant. Il va probablement être controversé. Pour vous en donner un peu plus sur l'histoire sans divulguer trop d'informations: L'histoire parle du personnage de Kristen, Cole, et de son expérience en poste à Guantanamo, là où ils détiennent les détenus, et sur ce qu'est la vie là-bas. Ça parle de ce que ces soldats traversent et elle finit par se lier d'amitié avec un des détenus et découvre que tous ne sont pas aussi mauvais qu'ils semblent l'être. Je joue en gros son meilleur ami dans l'armée. La trame de mon personnage commence par un genre de naiveté et un peu de bon, mais vers la fin du film il s'inscrit dans la continuité des croyances de tout le monde et vous voyez la trame et combien il change dans le film. C'est définitivement un rôle différent. L'histoire dans son ensemble est une belle histoire. Je suis vraiment impatient de voir comment il sortira.
Source