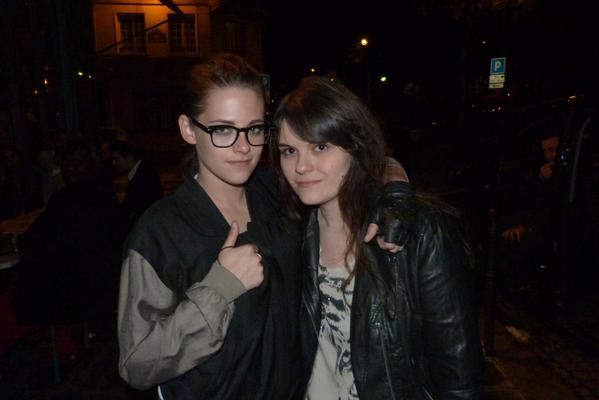 Kristen with Tracy :) "Seeing Kristen today reminded me of one of the best moments of my life. July 2nd 2013, I met her ❤"

--------------------


"Ma Kristen stewart 2009/2013... 'Nice to meet you, I'm Kristen' No way ? So cute, adorable and lovely... Yeah this day will be one of the best of my life (again)! Love this girl"
I was so happy for her :). Nessie's a good friend of mine, and you know, she's one of the most ADORABLE person & Kristen's fan I've ever met!