Ancienne photo de Kristen lors de la Première mondiale de 'Camp X-Ray' au Festival du Film de Sundance désormais en HQ (17 janvier 2014)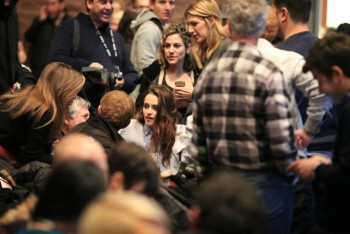 Eccles Theatre, Park City

John, Peyman, Lane, Peter, Ser'Darius, Kristen, Tara & Joseph Julian!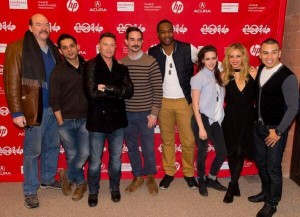 On the red carpet - Sur le tapis rouge

HQ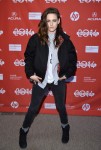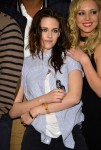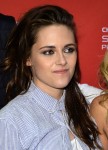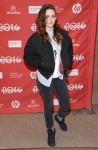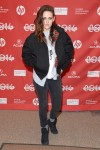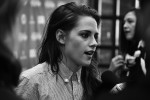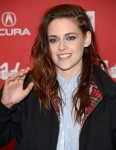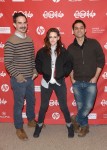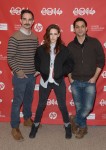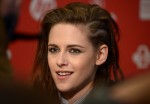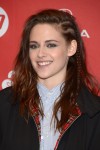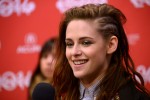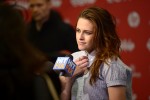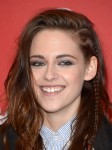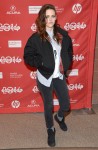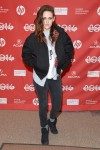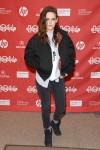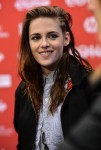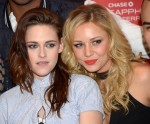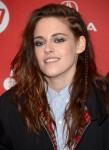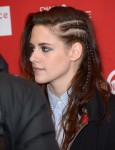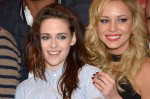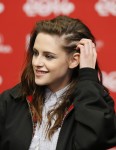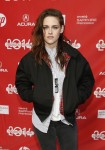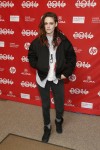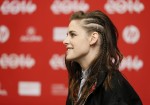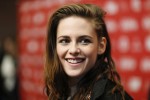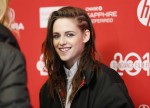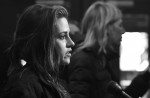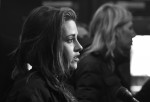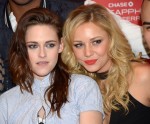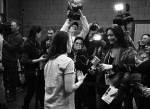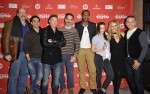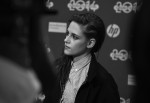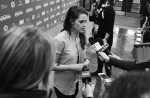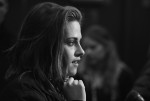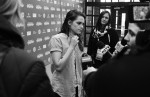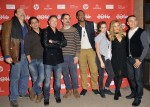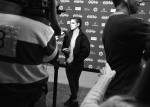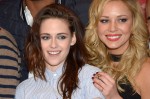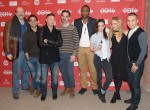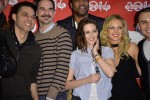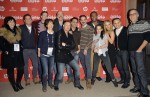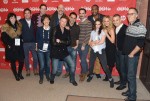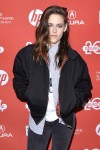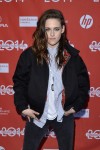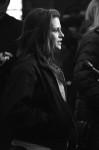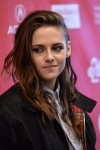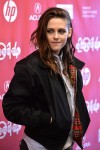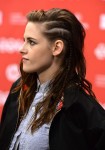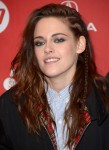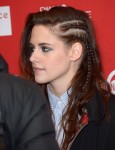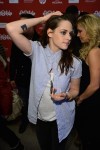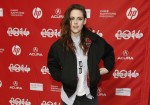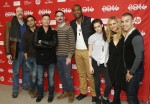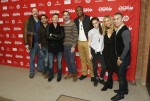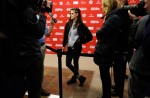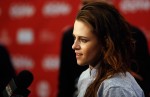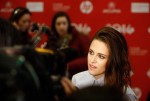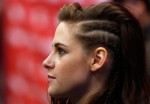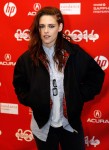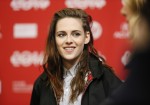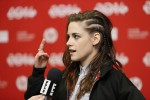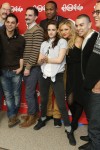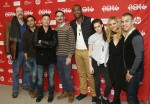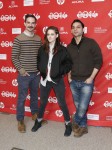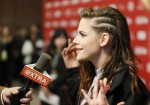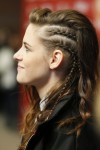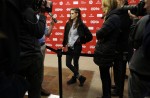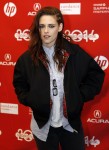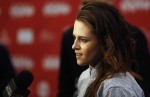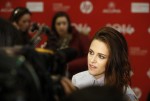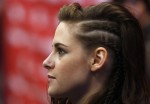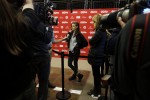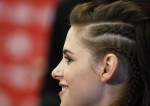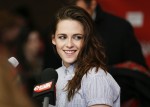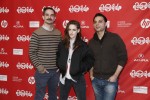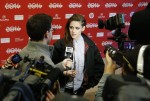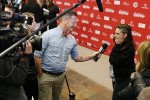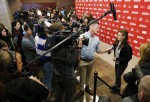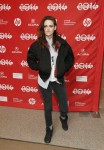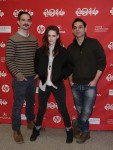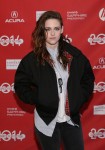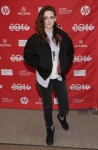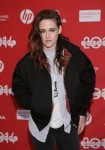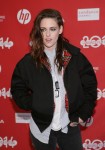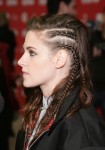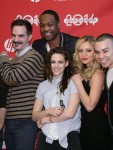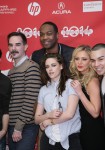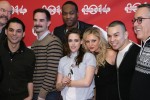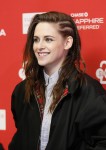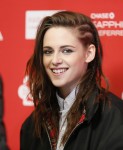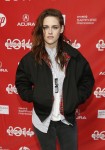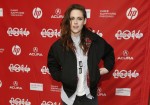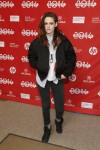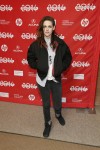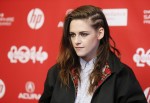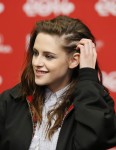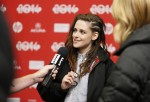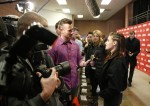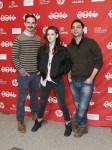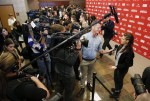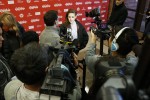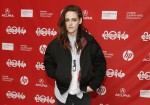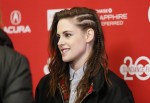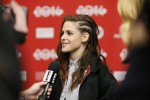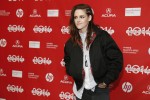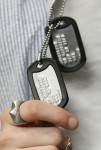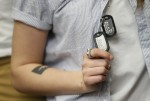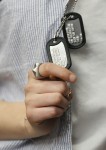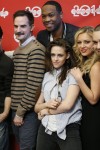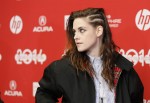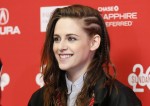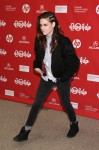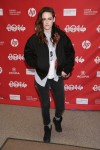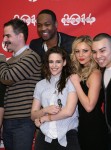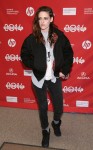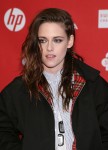 LQ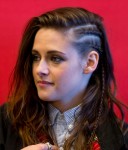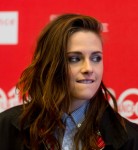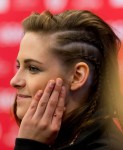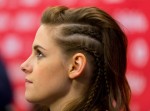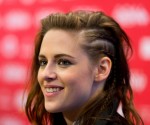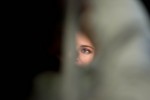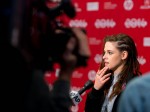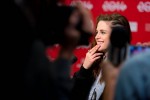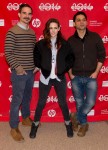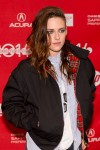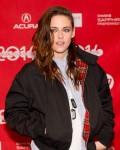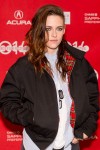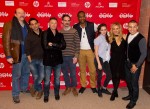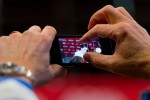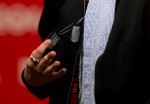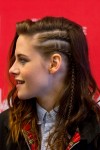 MQ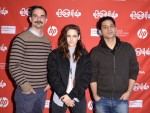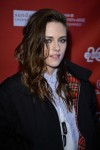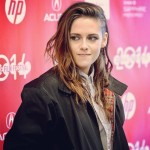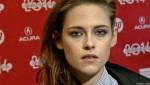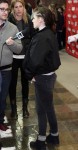 Fan pictures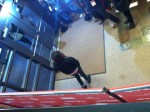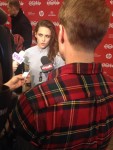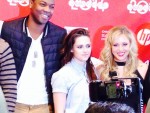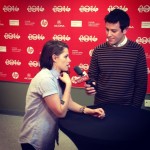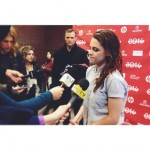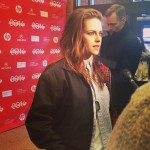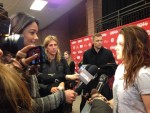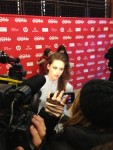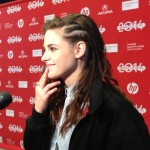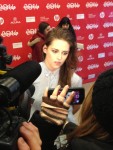 Inside - A l'intérieur

HQ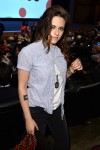 Kristen & Robert Redford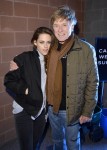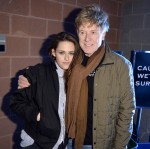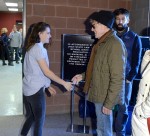 MQ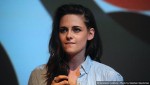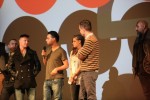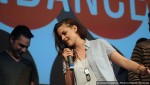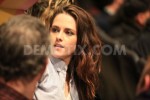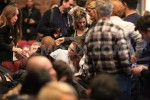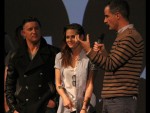 Fan pictures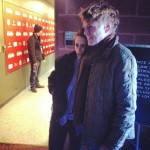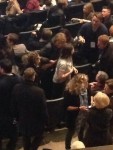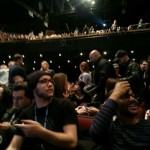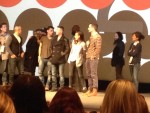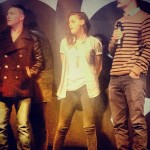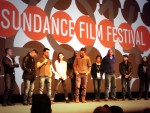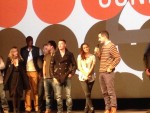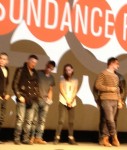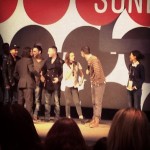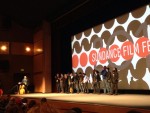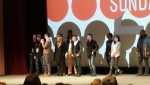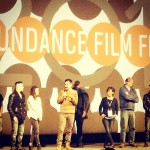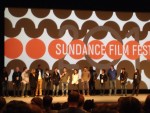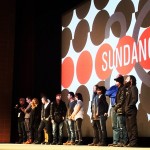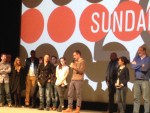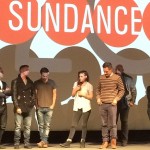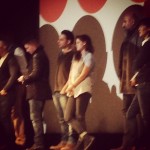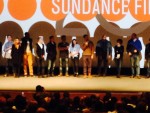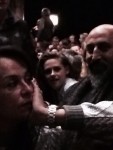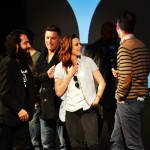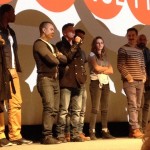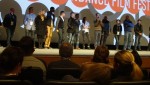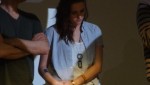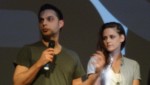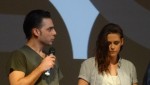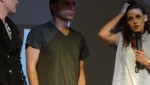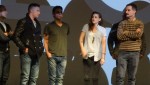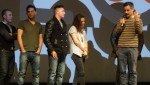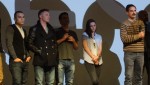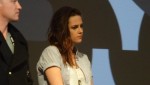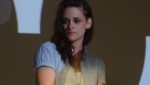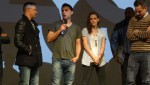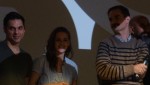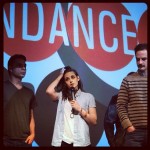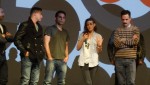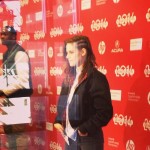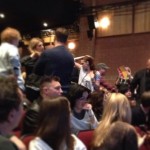 Videos/Interviews
Red carpet - Tapis rouge
Q&A/Audience - Session Question-Réponse/Dans le public
Variety
- Director Peter Settler, during his introduction to the film, said he wanted to focus on humanity, not politics, while making "Camp X-Ray," which opens with footage from the 9/11 terrorist attack in New York.
We wanted to make a movie that is not propaganda," the writer/director told the audience.
Stewart, on hand for a post-screening Q&A, said she spent hours watching GITMO documentaries and was even trained by a "really awesome marine named JB who…whipped me into shape."
THR
- Stewart's co-star Lane Garrison said the experience of making the movie changed him and the way he views the Guantanamo Bay prison that the film depicts.
"Before I did this movie, I thought everyone down [in Guantanamo Bay] was responsible for 9/11," Garrison said onstage after the film made its Sundance premiere. "After this film, I started asking questions. There are still 170 men down there that no country wants. What if one guy down there is innocent and is not a terrorist?" Garrison's comments drew hearty applause from the packed audience that included a number of would-be distributors assessing the Peter Sattler-helmed film for the first time including Strand Releasing and Roadside Attractions.
It made me start asking questions," Garrison continued. "I hope this film does that for others." Stewart also participated in the Q&A but kept her comments more focused on her character. She said she met with military people and "watched a lot documentaries to prepare" for the role.
The Salt Lake Tribute
- Stewart and Maadi rehearsed together for more than a week, Maadi said at the screening's Q-and-A session.
"Most of my scenes were with Kristen," Maadi said. "It was very important to get the vibe."
SatesmanJournal
- "She had aspects that I have and that I really felt," said Stewart of Pvt. Amy Cole, assigned to guard the detainees held for years at Guantanamo Bay.
When asked about her experiences filming, she joked: "I forgot how to turn left. I was constantly rotating," referring to her character doing rounds in a small cellblock, often pushing a cart of library books.
On a more serious note, she spoke of the importance of preparation for the role.
"Rehearsal was very necessary," she said. "Luckily there's a lot of material [for research]. There are multiple documentaries we watched. There were memoirs written on both sides of the coin. And then I hung out with this really awesome Marine for three days and learned things in a very accelerated way."
Among them, how to stand and walk like a Marine.
"He literally showed me how to walk," said Stewart. "It's not like a physically strenuous role, but it should be clear I have training -- even though I just walk around in circles."
As key as her ramrod-straight posture was, it also was necessary to delve into her character's internal state.
"What was important to me was figuring out who she was," Stewart said.
When asked further about the role, she deferred to her co-star, Payman Maadi, who plays Ali.
"You're so charismatic," she said to him.
Maadi cheerfully took the cue. "We rehearsed for like a week. It was just like theater rehearsals for us. We shared a lot of ideas. It was very important to get the vibe.
"We did another thing: Some of us stayed in cells. We asked to be locked up. I stayed there for a couple of hours."
J'attends que nous ayons une vidéo ou la retranscription complète pour tout vous traduire d'une traite :).
HitFix

RedCarpetBA

AP

Access Hollywood

WSJDigitalNetwork

MTV


OnTheRedCarpet

VH1

Park City TV

Source:
#1
#2
#3
#4
#5
#6
#7
#8
#9
#10
#11
#12
#13
#14
#15
#16
#17
#18
#19
#20
#
21
#22
#23
#24
#25
#26
#27
#28
#29
#30
#31
#32
#33
#34
#35
36
#37
#38
#39
#40
#41
#42
#43
#44
#45
#46
#47
#48
#49
#50
#51
#52
#53
#54
#55
#56
#57
#58
#59
#60
#61