Kristen & Juliette Binoche dans l'exposition de peinture de Cécile Desserle pour le Festival de Cannes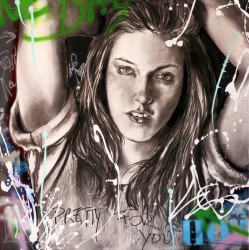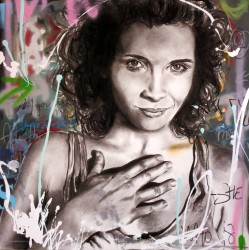 (the original picture - la photo originale)
Cecile Desserle
-
"Kristen and Juliette in honor of the movie Sils Maria directed by Olivier Assayas in competition at the Cannes Film Festival.
The paintings will be exhibited at the Carlton Hotel very soon for the 2014 Cannes Film Festival."
From May 12 to 25 at the Carlton Hotel
58, Boulevard de la Croisette in Cannes
(Exhibition in the Hall and lounge la Côte)
(Meet the artist & Opening reception on Sunday 18th of May from 3PM to 10PM)
•
Cecile Desserle's website
- wow, she's really talented! :)
Cecile Desserle
-
"Kristen et Juliette en hommage au film Sils Maria réalisé par Olivier Assayas en compétition au festival de Cannes.
Les toiles seront exposées à L'Hôtel Carlton très prochainement à l'occasion du Festival de cannes 2014."
Du 12 au 25 mai à l'Hôtel Carlton
58, Boulevard de la Croisette à Cannes
(Exposition dans le Hall et au salon la Côte)
(Rencontre de l'artiste et vernissage le imanche 18 mai de 15h à 22h)
•
Site de Cecile Desserle
- wow, elle est vraiment talentueuse! :)
Thank you @Sasten4ever for the tip! :)