UPD: The full roundtable video added below in the 'Videos' section with new footage from 'Still Alice' at 0:56. Enjoy!

at the Hollywood Roosevelt Hotel, Los Angeles


A 90-minute conversation moderated by THR's Scott Feinberg with: Kristen, Tilda Swinton, Jake Gyllenhaal, Marion Cotillard, Bill Hader, Michelle Monaghan, Damien Chazelle and J.C. Chandor

Michelle Monaghan: "Thank you @ScottFeinberg and @AFIFEST for having me be a part of such a talented and insightful panel. So proud and grateful to be an actor."

"I'm fully willing to hop on something if I'm interested in one person involved in it, or if I'm interested in one line that my character says that I am dying to say.. I will make a bad movie." ♥



Gifs by itsoktobeyou.org

LQ/MQ

Photocall just before the panel (Kristen posing between Tilda Swinton & Bill Hader)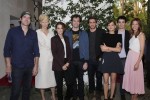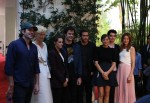 Kristen sitting between Tilda Swinton & Michelle Monaghan! :)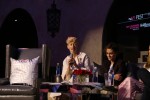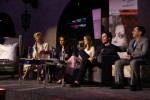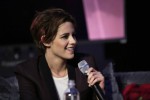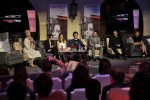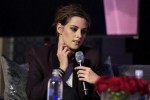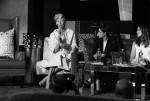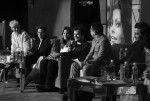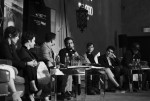 MQ fan pictures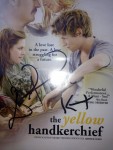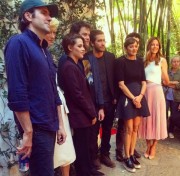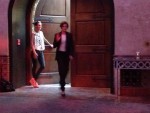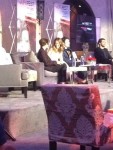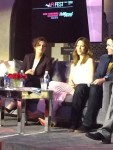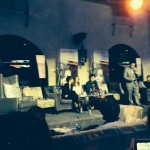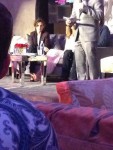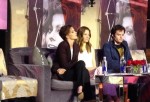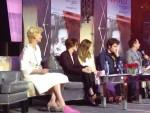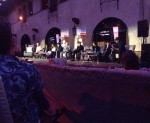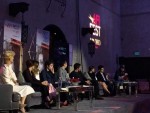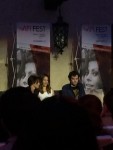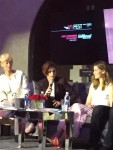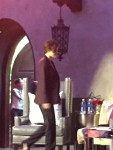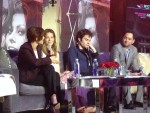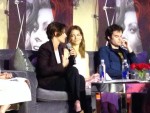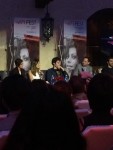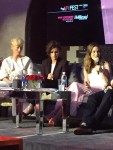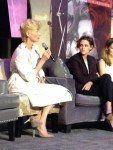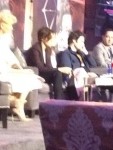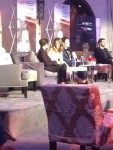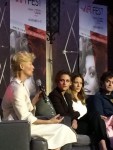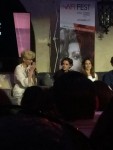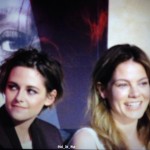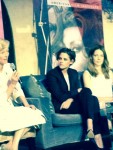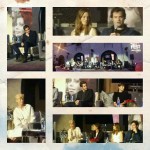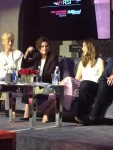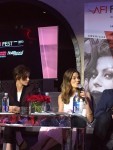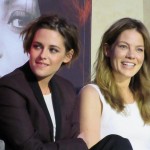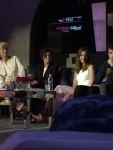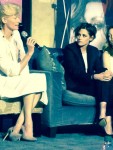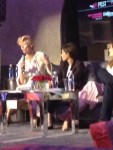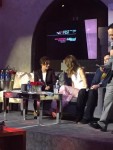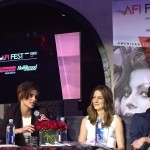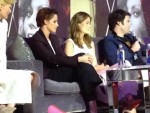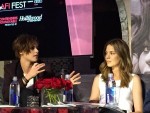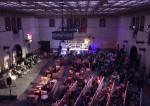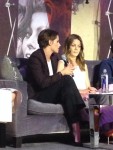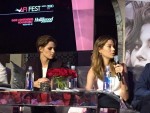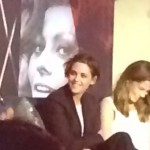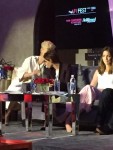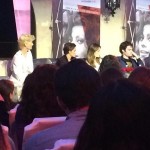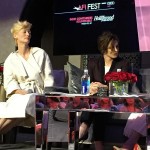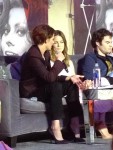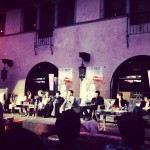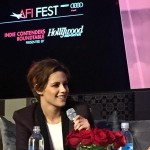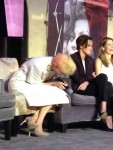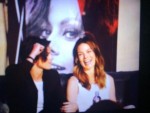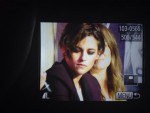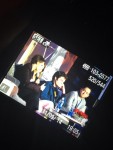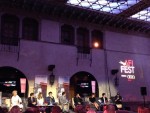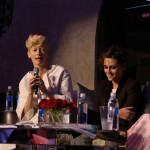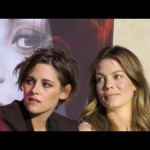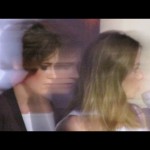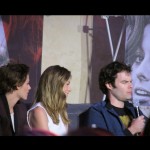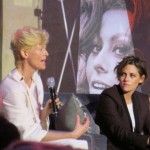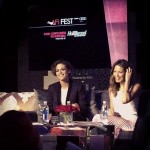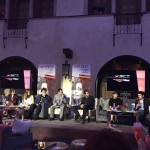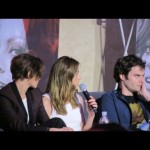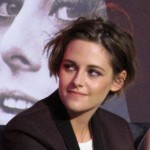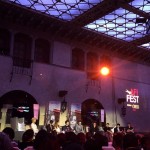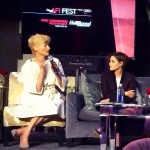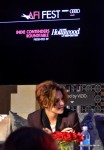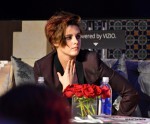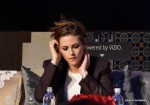 HQ fan pictures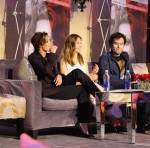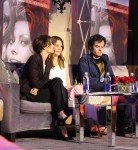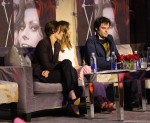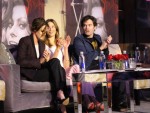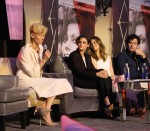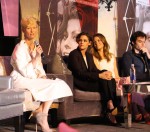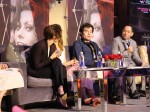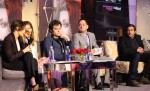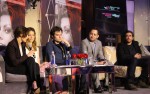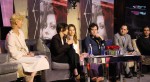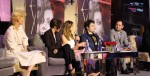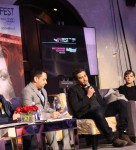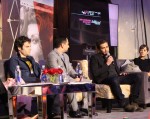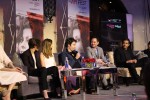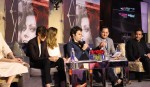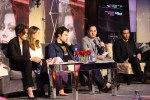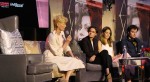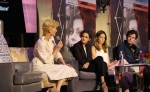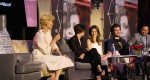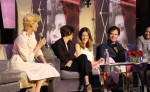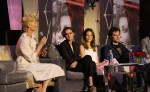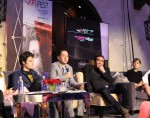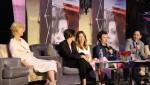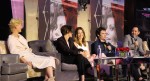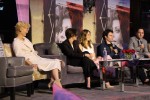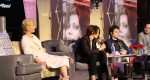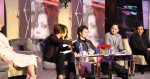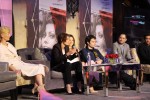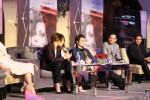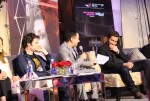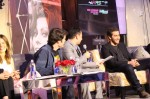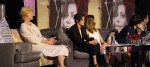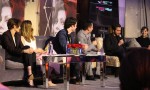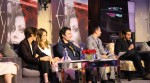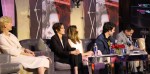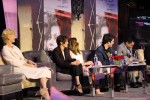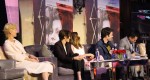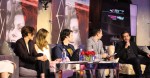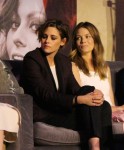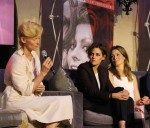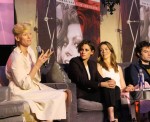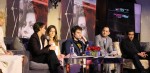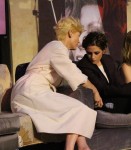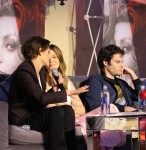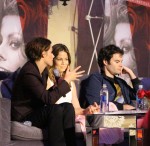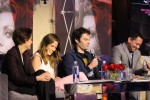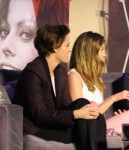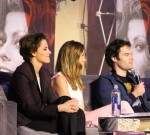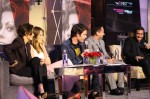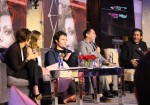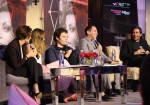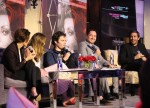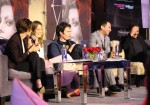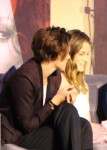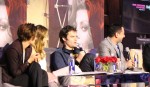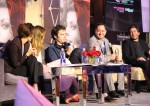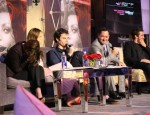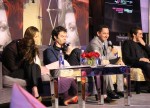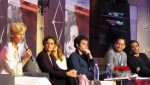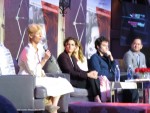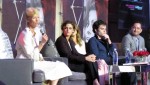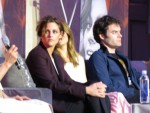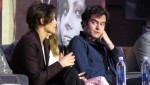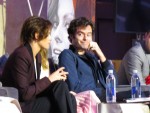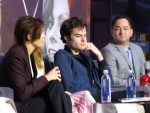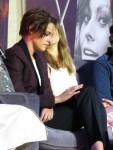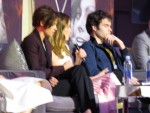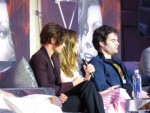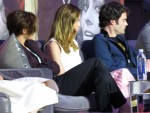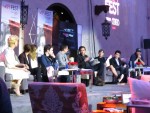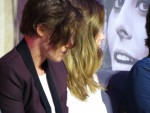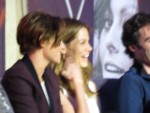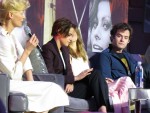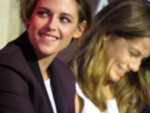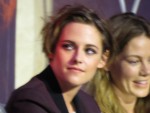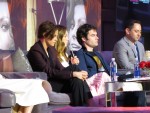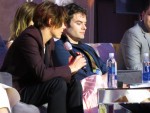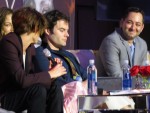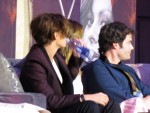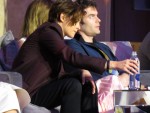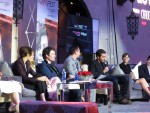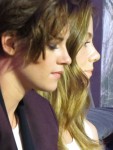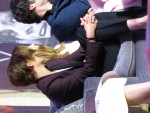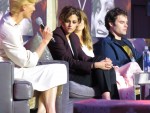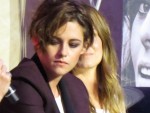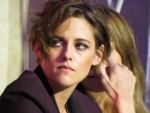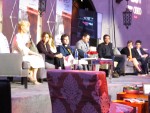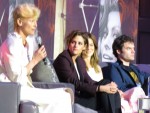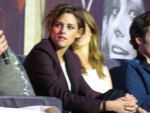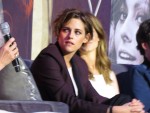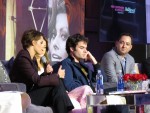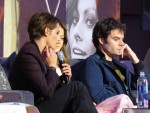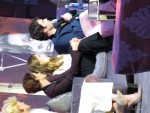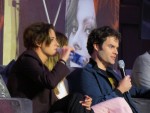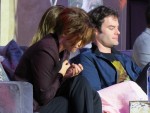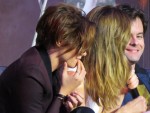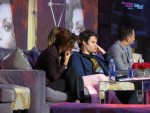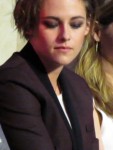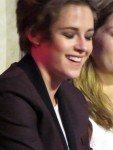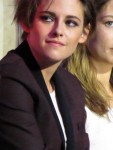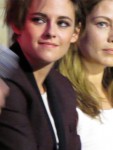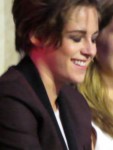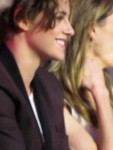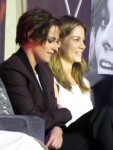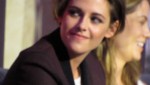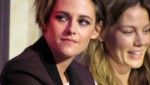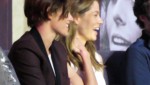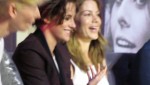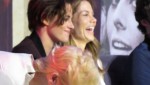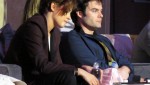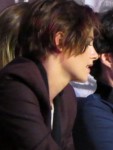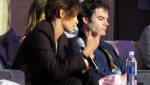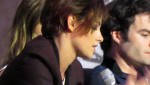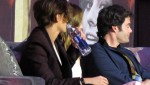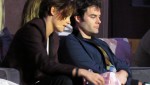 Videos

The full Q&A

THR
- How and why they came to their 2014 indies... Chandor had the image of his main character come to him; Swinton wanted to work with Bong Joon-ho; Chazelle wanted to write something personal;
Stewart could imagine Julianne Moore as her mother
; Cotillard had long dreamed of working with the Belgian brothers Jean-Pierre Dardenne and Luc Dardenne; Monaghan felt that it was important to tell a story from a female soldier's perspective; Gyllenhaal felt it was one of the best scripts he had ever read; and Hader was actively looking for a meaty dramatic role.
The importance of Sundance for indies... Stewart, who has had six films debut at the fest in Park City, Utah — Speak (2004), The Yellow Handkerchief (2008), Adventureland (2009), Welcome to the Rileys (2010), The Runaways (2010), Camp X-Ray (2014) — explained,
"There is something that feels cool about the us versus them factor of, you know, 'Not everyone loves what we're doing, but the few that do are like our brothers.' It feels great to go to Sundance. It's not about the attention, it's just about the experience of it and looking at something together. That's fun. That's why we make movies. It's a fun place to be."
Swinton added, "That whole festival culture is incredibly important for filmmaking."
The impact of a big movie succeeding on one's opportunities in the indie world... Stewart, who had worked mostly in indies before the massive commercial success of the Twilight films, opined:
"It's not been a tactical approach — 'I want to balance these independent movies with these bigger ones.' I am drawn to things, regardless of their size, because I really like them. A lot of people say, 'God, you must be so appreciative it [Twilight] opened so many doors, you can do whatever you want'... [But] the indie folk don't see me like that [as an indie actress] anymore; now I'm not cool enough to fit into the indie scene — I've done too many commercial projects and now [to some extent] it's like I'm 'the Twilight girl' and there it is... I think it's really important to do both."

Short instagram videos

Making her entrance


Tweets/Quotes
The Hollywood Reporter
- Were it not for her Twilight fame Kritsen Stewart would still be celebrated as an indie film darling following hits like Still Alice. At the AFI Fest Indie Contenders Panel, Stewart said that both indies and tentpoles have their virtues.
"You're always going to want a huge launching pad for what you poured your life's energy and soul and heart into, but there is also something that feels cool about the outsider factor of, not everybody loves what we're doing but the few that do are brothers, do you know what I mean? It feels great to go to Sundance. It's fun. That's why I make movies."
Stewart, described by Feinberg as one of the "indie queens," rejected George Clooney's idea of the "one for them, one for me" approach — alternating indies and studio films.
"I'm genuinely very much blown with the wind, I follow the gut. It's not a tactical approach. I can greenlight a movie now that I've done five Twilight movies, but I just think it's doing things for the right reason. There's no way to quantify it. Even if something doesn't completely equal success, if you don't go, this script and director and cast and budget [spell success], I'm fully willing to hop on something if I'm interested in one person who's involved in it, or one line that my character says that I've always been dying to say -- it's like, I will make a bad movie. Because it's like, I'm like, whatever -- I didn't make it myself!"
Feinberg asked each panelist what advice they would give their younger selves starting out in the business.
"Just relax, dude, chill out,"
said Stewart.
[Arriving] RT @TwiHardMonster #KristenStewart is looking really cute she had her blazer on with some cute dress pants. She signed for me no pic but looks great
RT @KstewsSmirk Kristen mentioning the still alice role was very natural thing to do.
And she loved Julianne another reason why she wanted to do the movie
RT @StrictlyRobsten Talked about #StillAlice & working with Julianne Moore. "She could be my mom."
RT @KstewsSmirk Dude. Kristen turned to smile at Tilda and she just grabs her shoulder and smiles at her.
RT @RKMovieNews: Kristen just talked about the respect she has for Julianne Moore and Richard Glatzer #IndieRoundtable #StillAlice
Kristen giggling at Bill Hader's comments about doing table readings. So perfect! #THRIndieRoundtable #AFIFEST2014
RT @abeitotzz Kristen looks like she's dancing on her seat. Swinging back and forth. Cutie
RT @RKMovieNews @ScottFeinberg just called Kristen the "Sundance Queen" and mentioned her many films that appeared there.
RT @KstewsSmirk "Not everyone loves what we are doing but the few of them are like brothers" K on showing her films
RT @KstewsSmirk K talking about not making decision following her gut, not tactical approach about choosing films after doing a big movie like Twilight
she said she doesn't agree with the "one for you and one for me" on making films. Something they mentioned Clooney has said before
If she's interested in something as small as one person or one line in a film she's willing to do a bad movie
Bill hader agreeing with K about doing a movie just because you et to work with someone or say a line they love
RT @AFIFEST "You always want a huge launching pad 4 what u dumped your heart & soul's energy into" #KristenStewart on film fests
RT @robkris13 said she follows her gut when choosing movies; choice can be made based one line, one scene or an actor she'd be working with
RT @AFIFEST "I don't make decisions. I follow the gut. It's not been a tactical approach. I've gotten lucky." #KristenStewart
RT @AFIFEST "I'm not cool enough to fit in the indie scene. I'm the Twilight girl & that's it. But I think it's important to do both." KS
RT @abeitotzz Kristen said they make fun of her dad because he does TV lol
RT @KstewsSmirk Q-If you had the opportunity to go back and give yourself a piece of advice A- just relax dude chill out
RT @StrictlyRobsten "I'd tell myself to chill out, dude."
RT @RKMovieNews "Just relax dude, everything is just fine" Kristen on what she would reinforce herself when she first started making movies
RT @abeitotzz Bill Hayder "I was a PA for a long time" Kristen "ooohhh"
RT @KstewsSmirk Hbg laughing at Bill Haders response. I didn't know he could do that lol.
RT @AFIFEST "My advice to my younger self would have been 'dude - calm down'"
RT @KstewsSmirk "Not feeling like an unprofessional little shit" Kristens comment on jakes answer/advice to his younger self "remember your lines"
RT @Mel452 Ruth was on the side w some flat shoes on the ready for Kristen after it
Fashion

Kristen wore last night: A.L.C. blazer, DVF top, The Kooples trousers, Casadei heels, meiraT ring ♥




-----------------------

October 23, 2014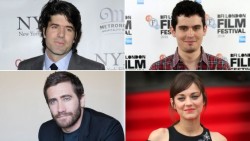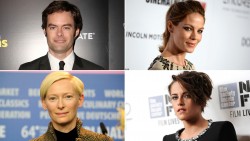 A 90-minute conversation on November 9 at 4pm PT/ 7pm ET/ 1am CET.
The Hollywood Reporter
- "8 Oscar Hopefuls Will Appear on THR Indie Contenders Roundtable -
An eclectic group of eight distinguished filmmakers who did celebrated work on independent films in 2014 will appear on the AFI Fest's inaugural Indie Contenders Roundtable, presented by The Hollywood Reporter and moderated by yours truly, Scott Feinberg, on Nov. 9 in Hollywood.
They are: writer/director J.C. Chandor (AFI Fest opener A Most Violent Year), writer/director Damien Chazelle (Whiplash), actress Marion Cotillard (Two Days, One Night), actor Jake Gyllenhaal (Nightcrawler), actor Bill Hader (The Skeleton Twins), actress Michelle Monaghan (Fort Bliss),
actress Kristen Stewart (Still Alice)
and actress Tilda Swinton (Snowpiercer).
The video of the full conversation will subsequently appear on THR's website" (I'll, of course, repost it here.)
Kristen will be in very company, double yay for the panelists & the moderator! And there'll be an Adventureland reunion, hi Bill Hader!
Source:
#1
#2
#3
#4
#5
#6
#7
#8
#9
#10
#11
#12
#13
#14
#15
#16
#17
#18
#19
#20
#21
#22
#23
#24