UPD: The new fan picture in the 'Leaving' section

Grauman's Egyptian Theatre


Kristen, Julianne Moore, directors Richard Glatzer, Wash Westmoreland and executive producer Maria Shriver

| VIDEOS/INTERVIEWS |

RT @mariashriver So proud to be @AFIFEST for #StillAlice with @_juliannemoore Kristen Stewart & directors Richard Glatzer Wash Westmoreland

Arriving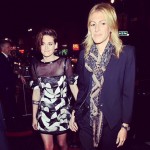 Red Carpet

HQ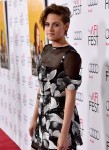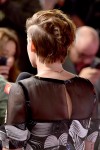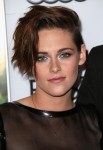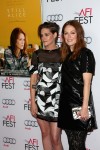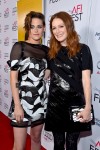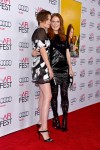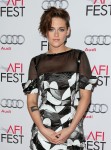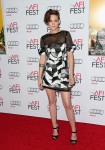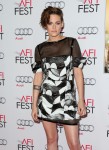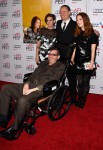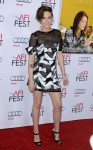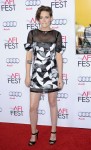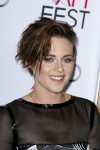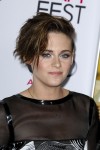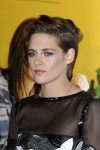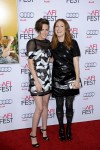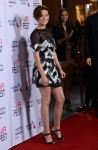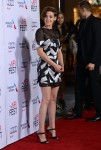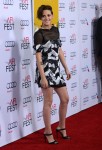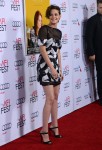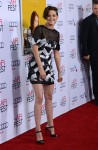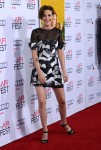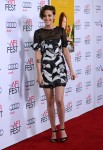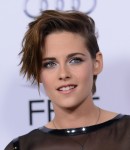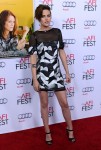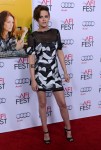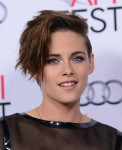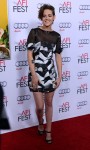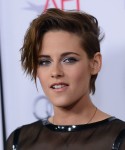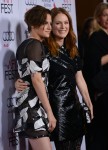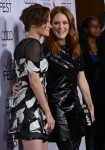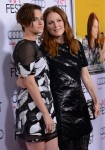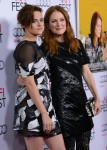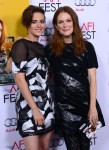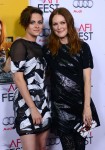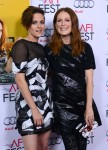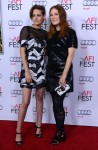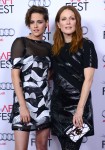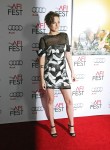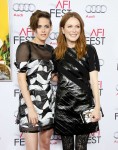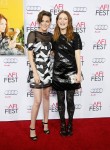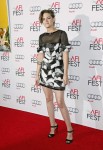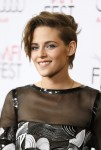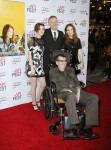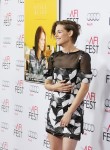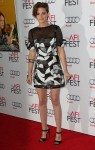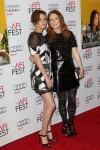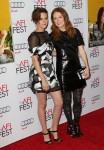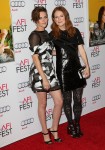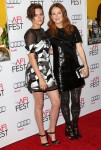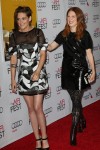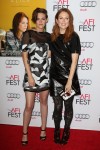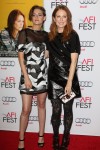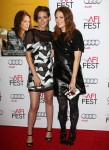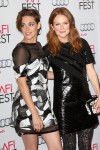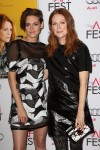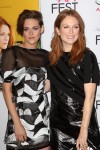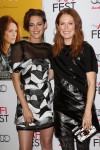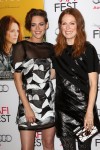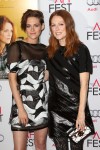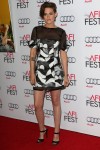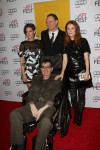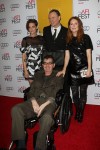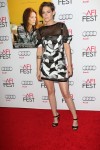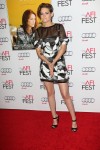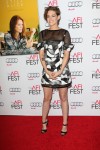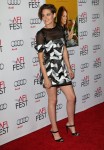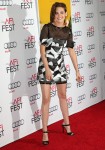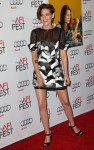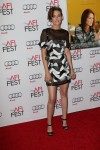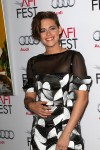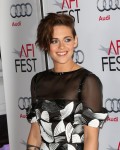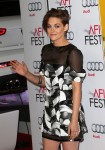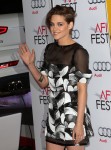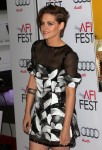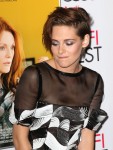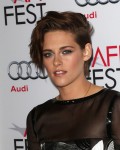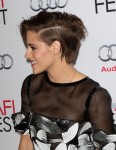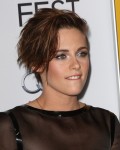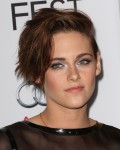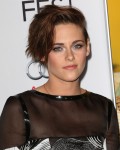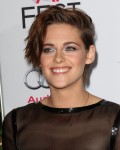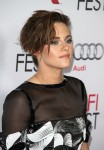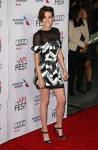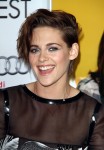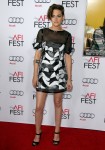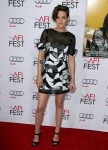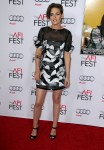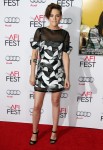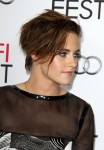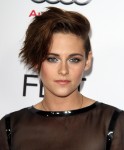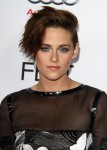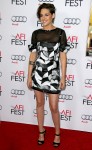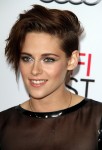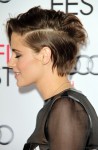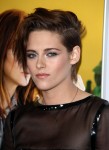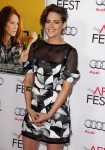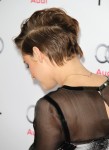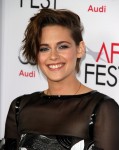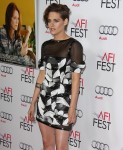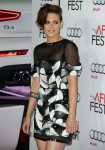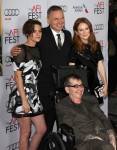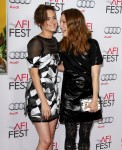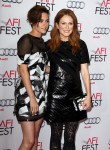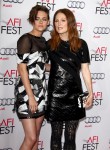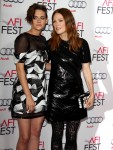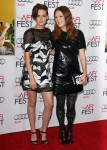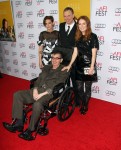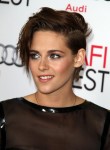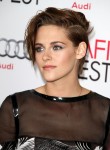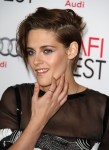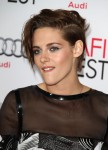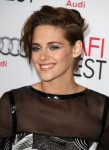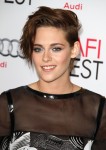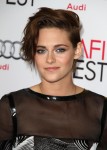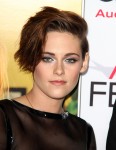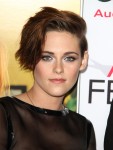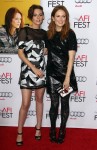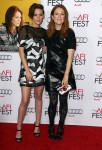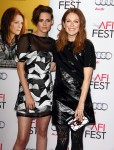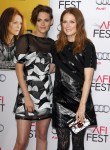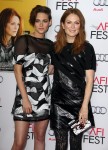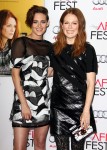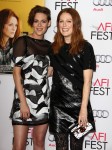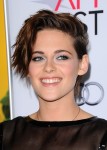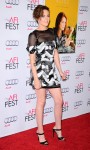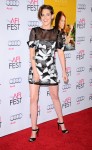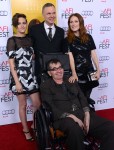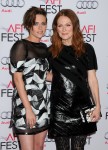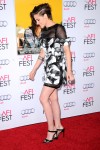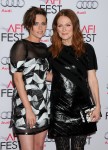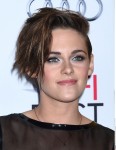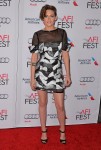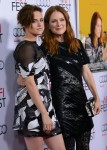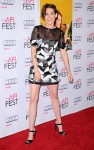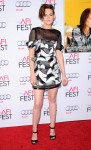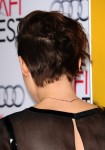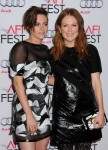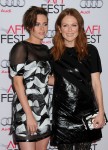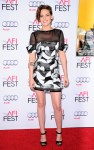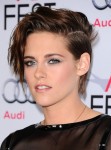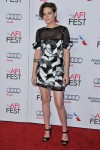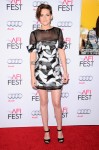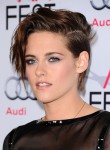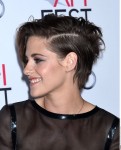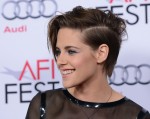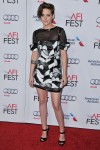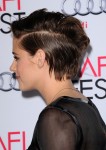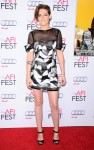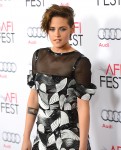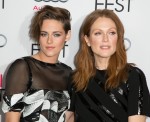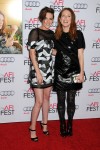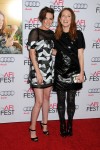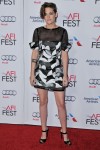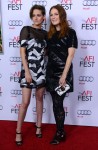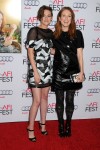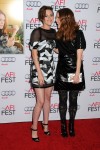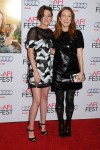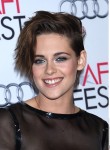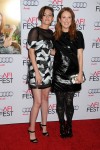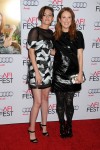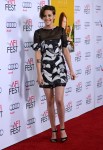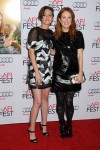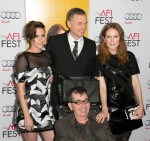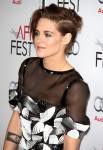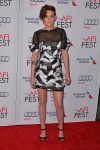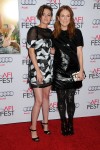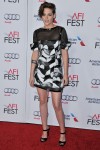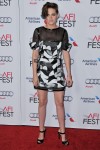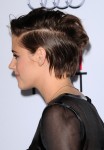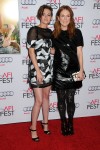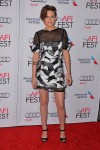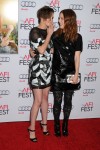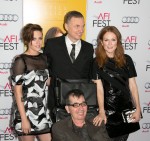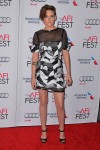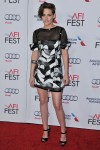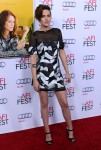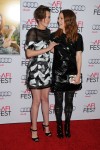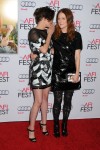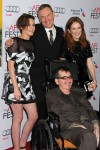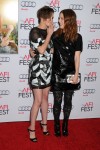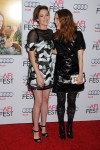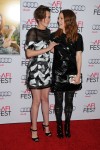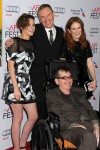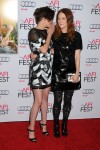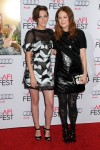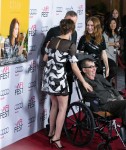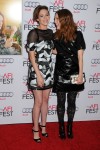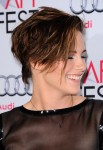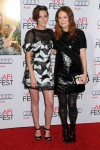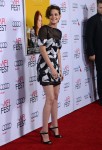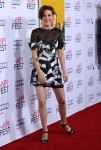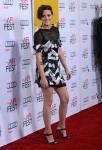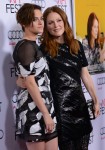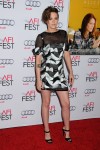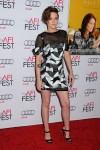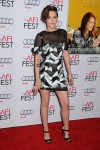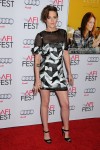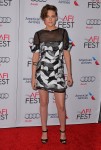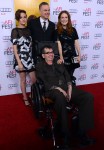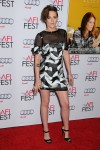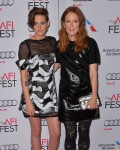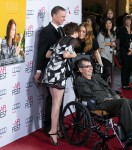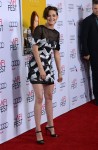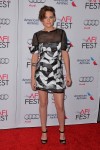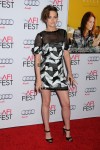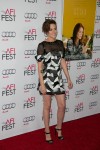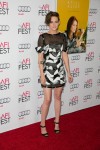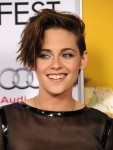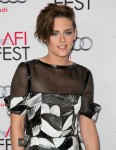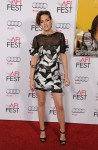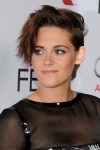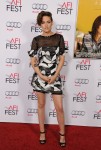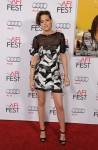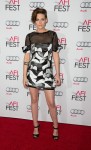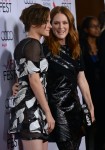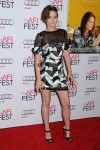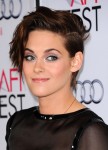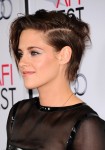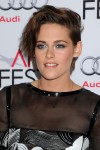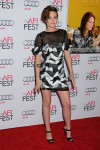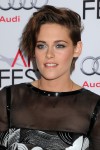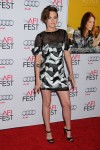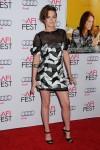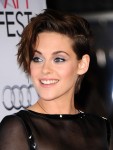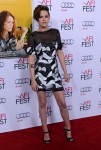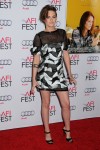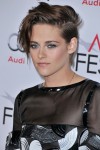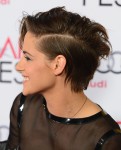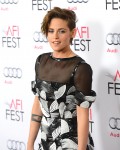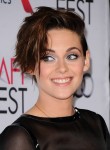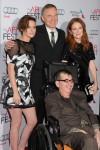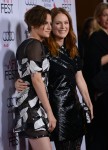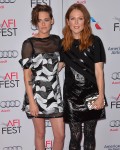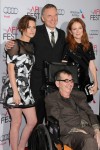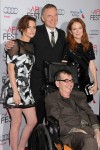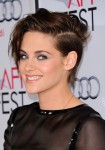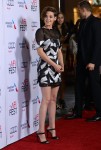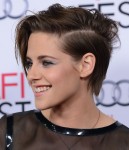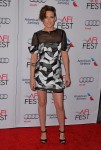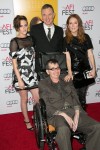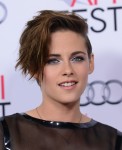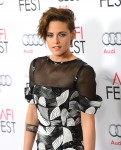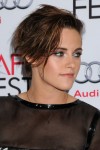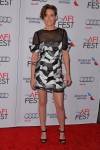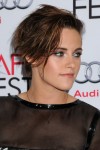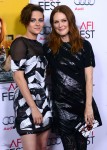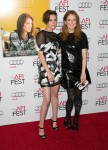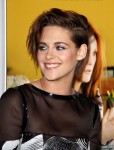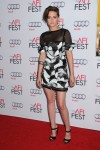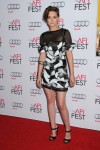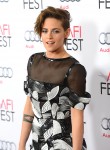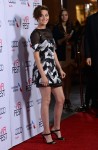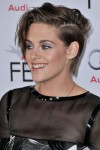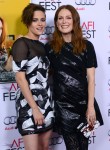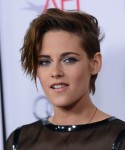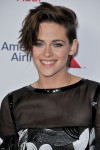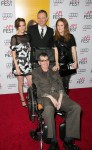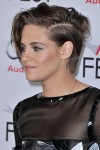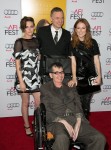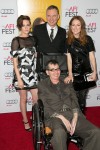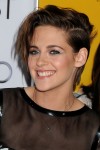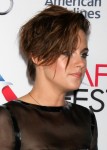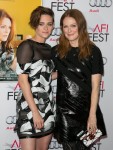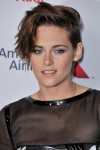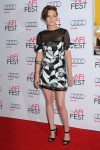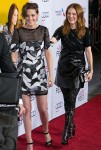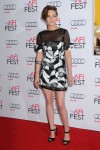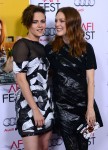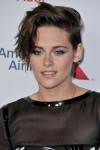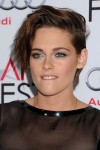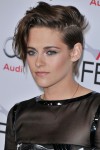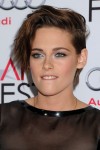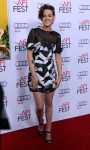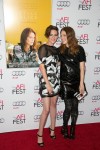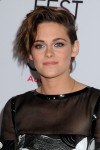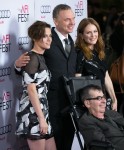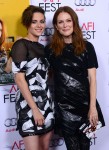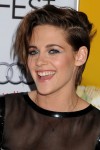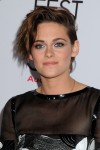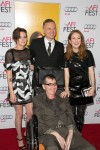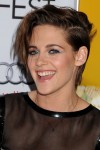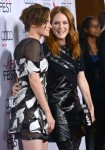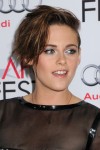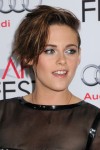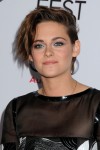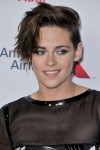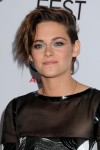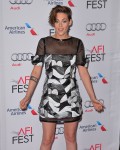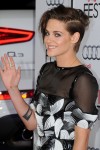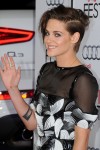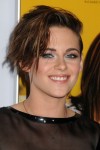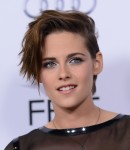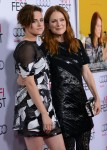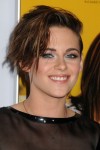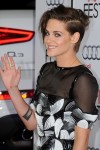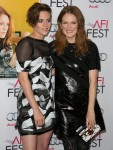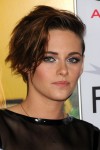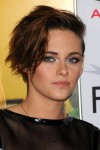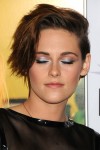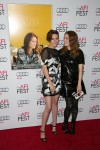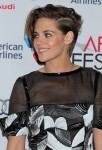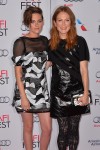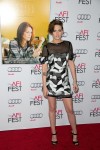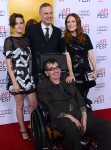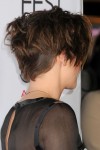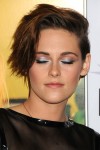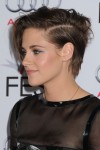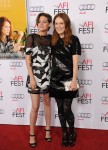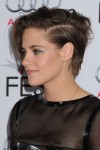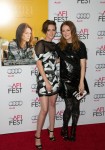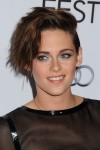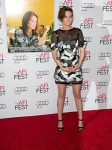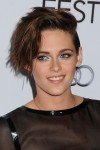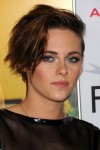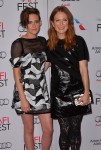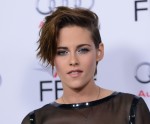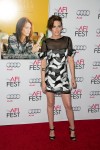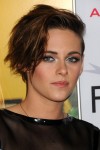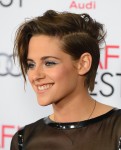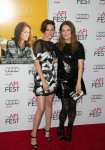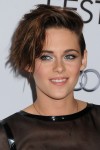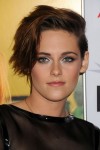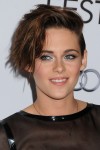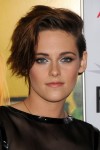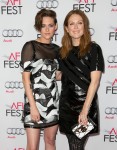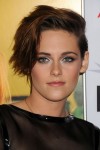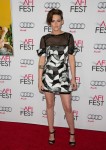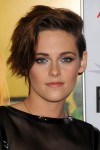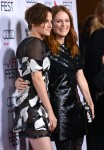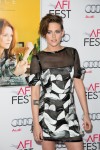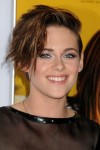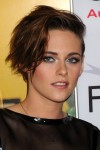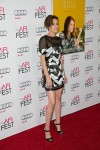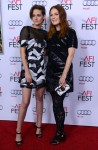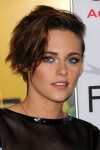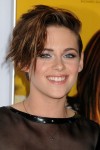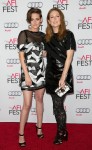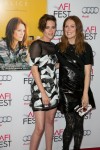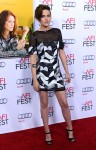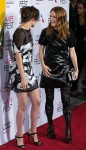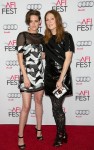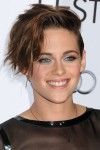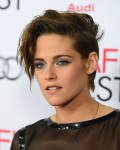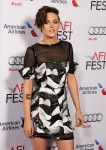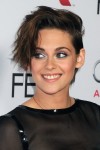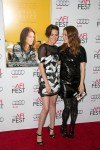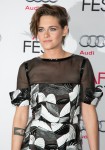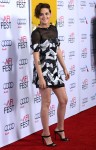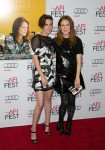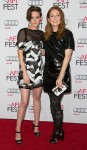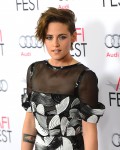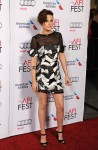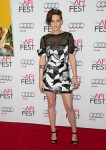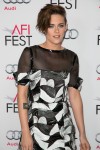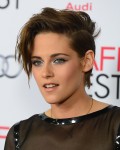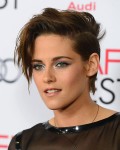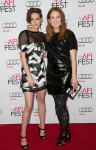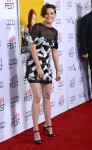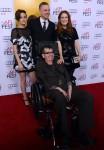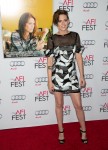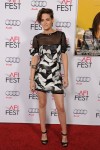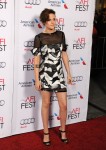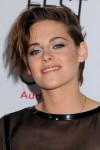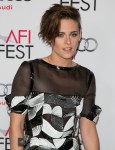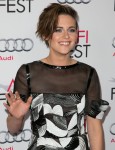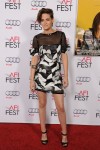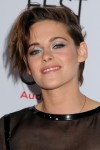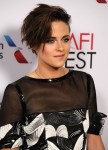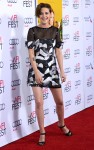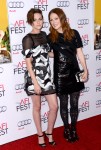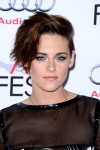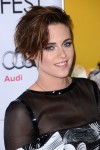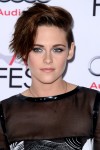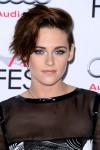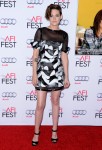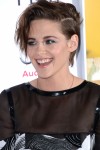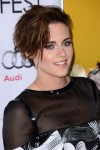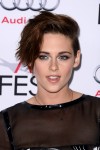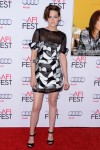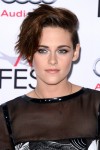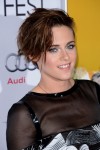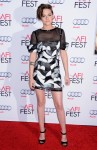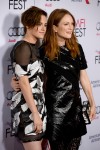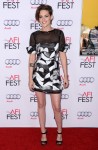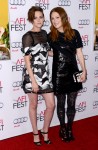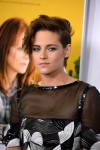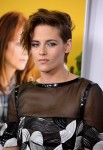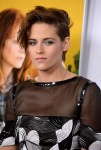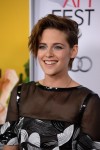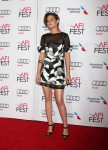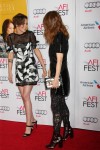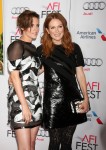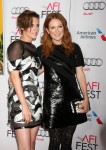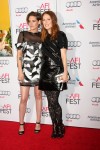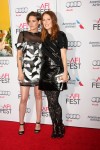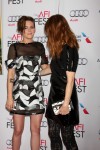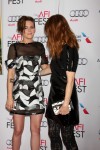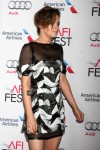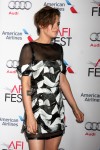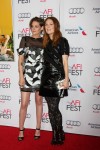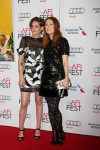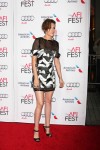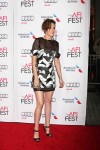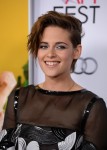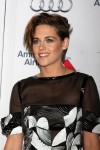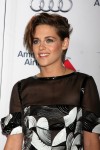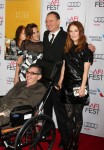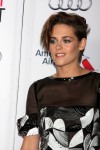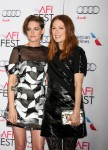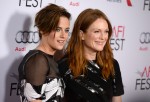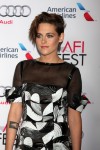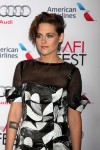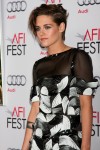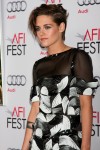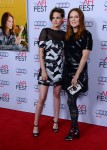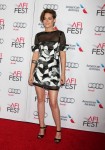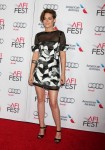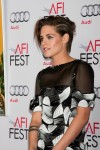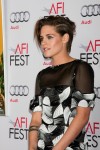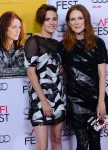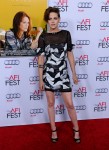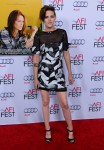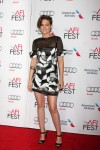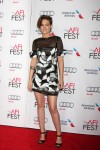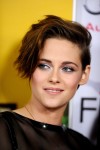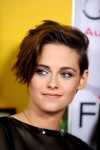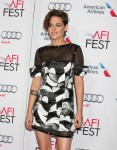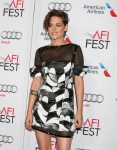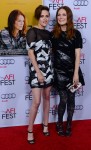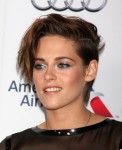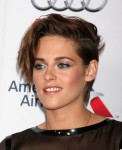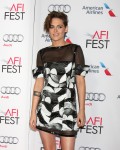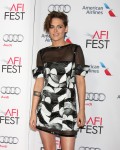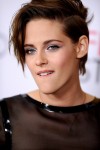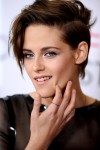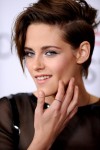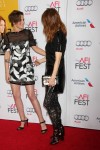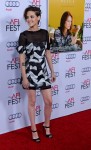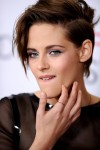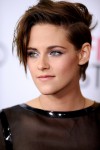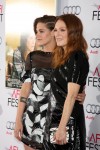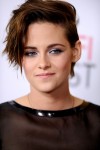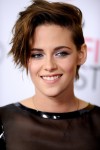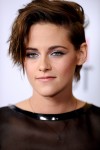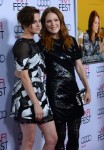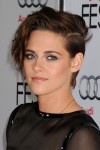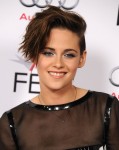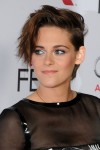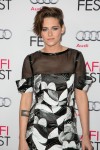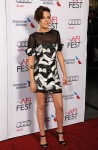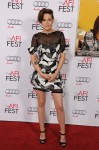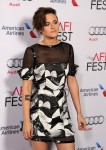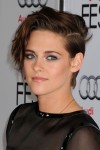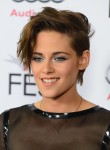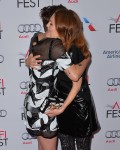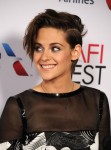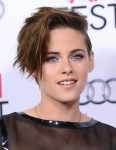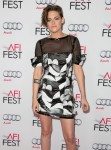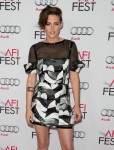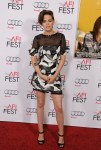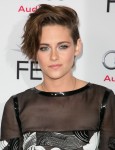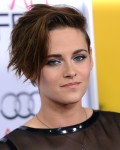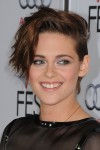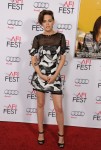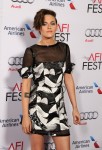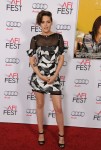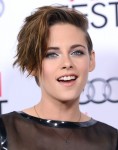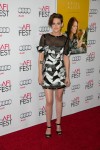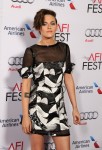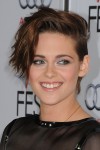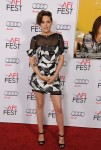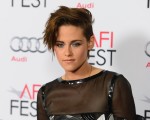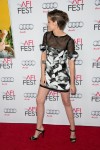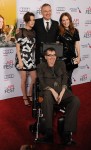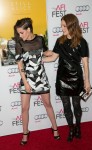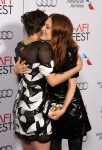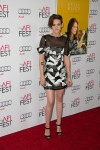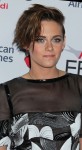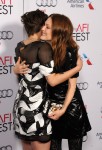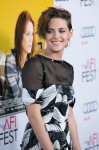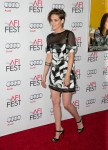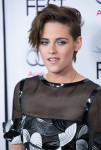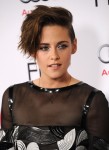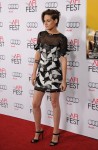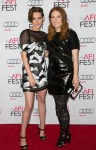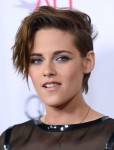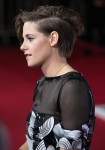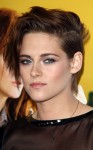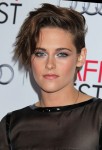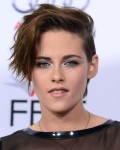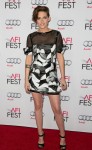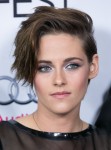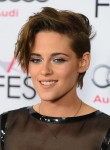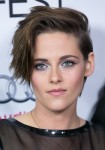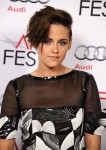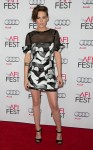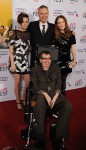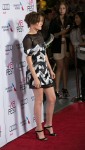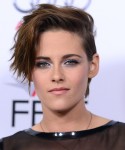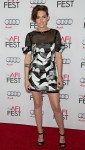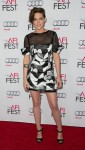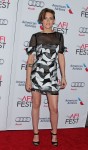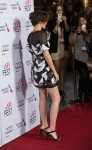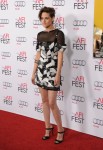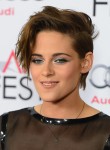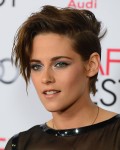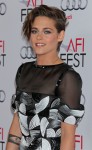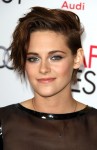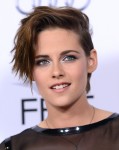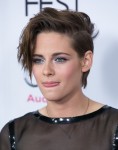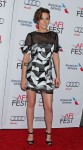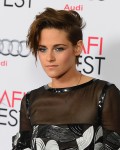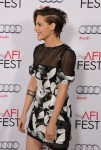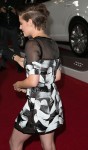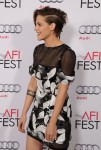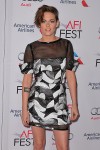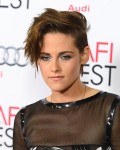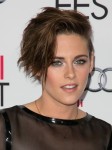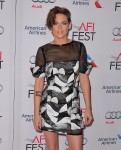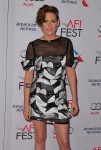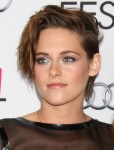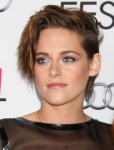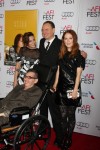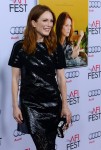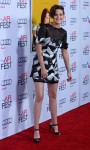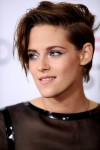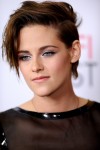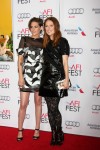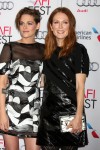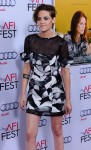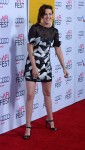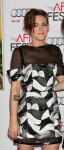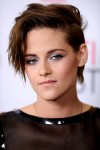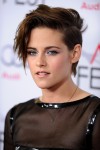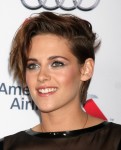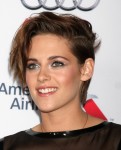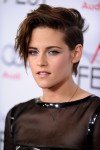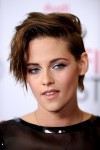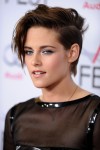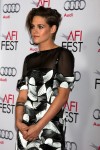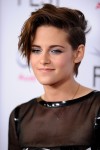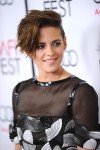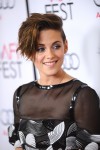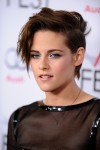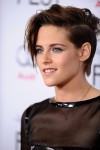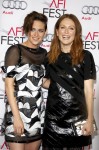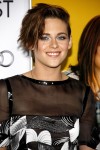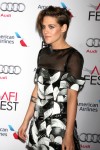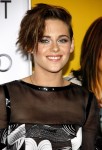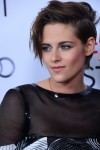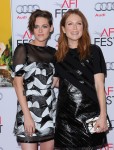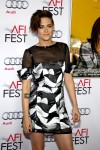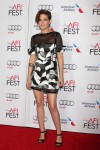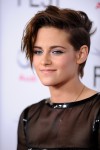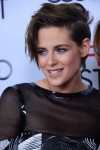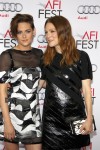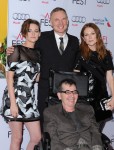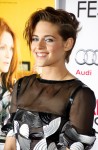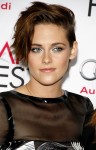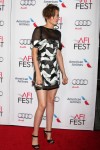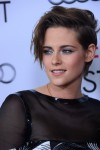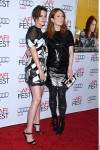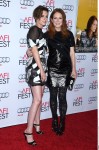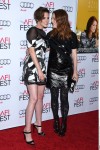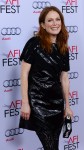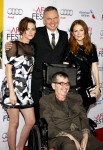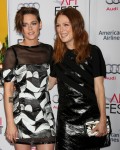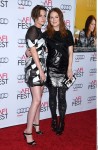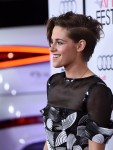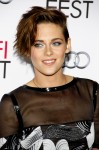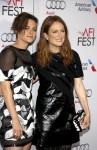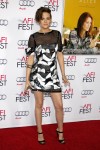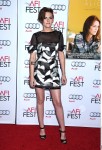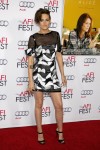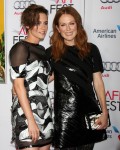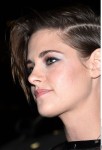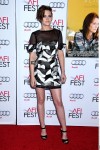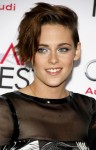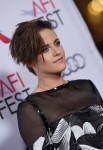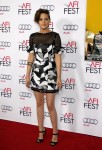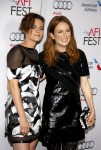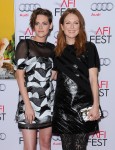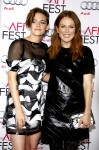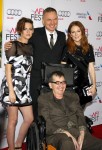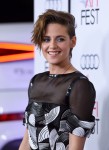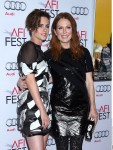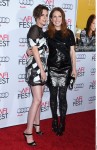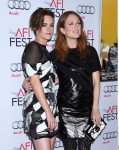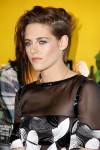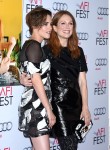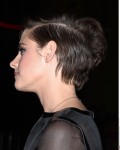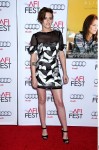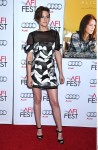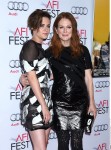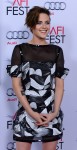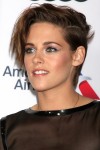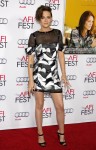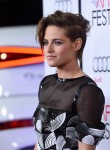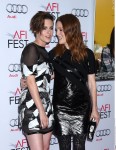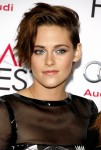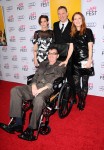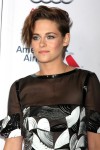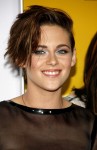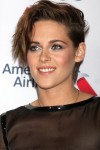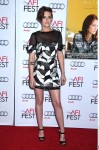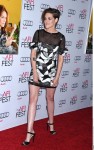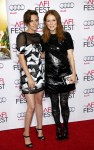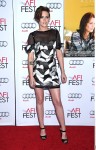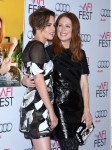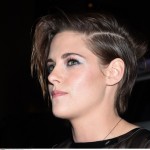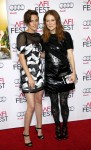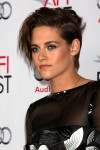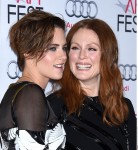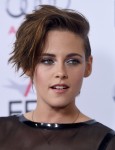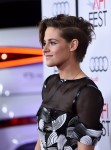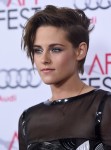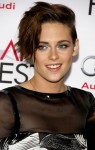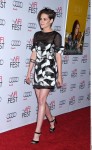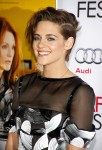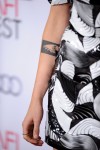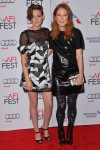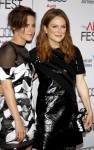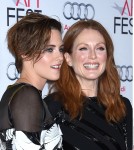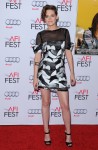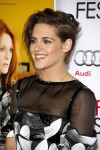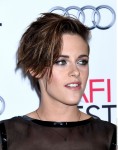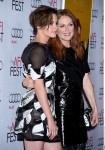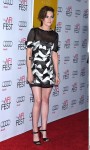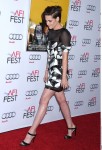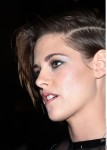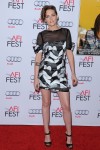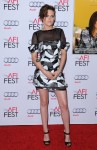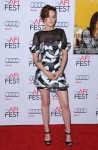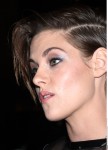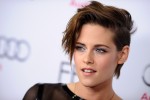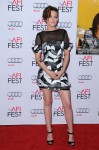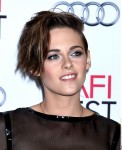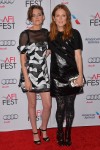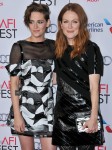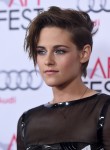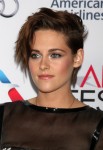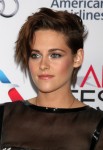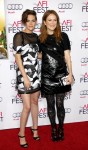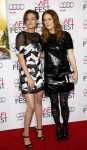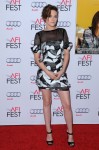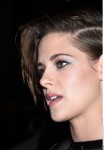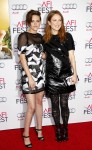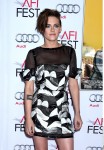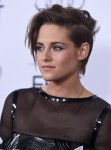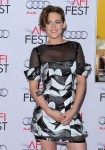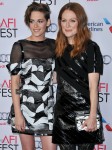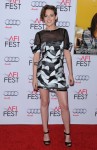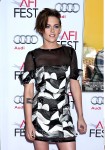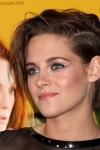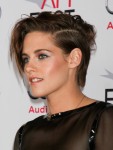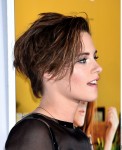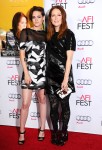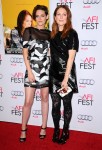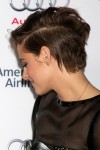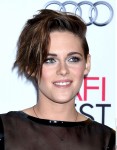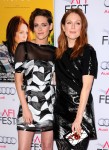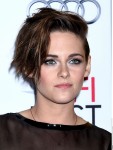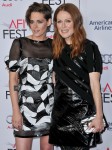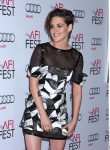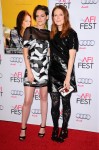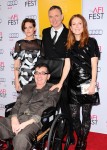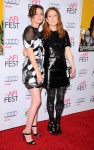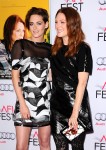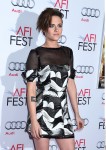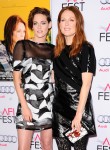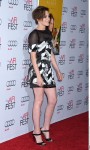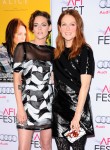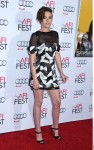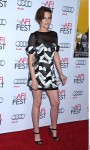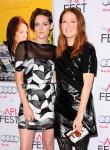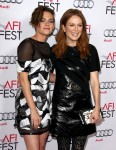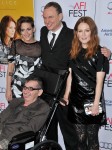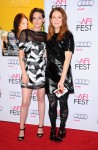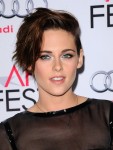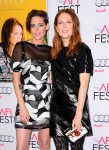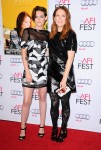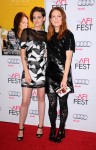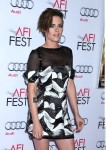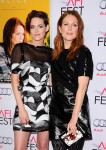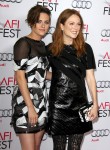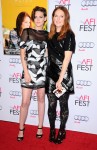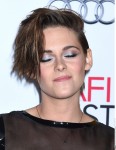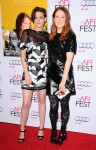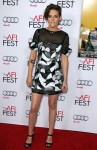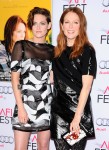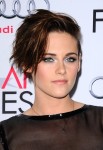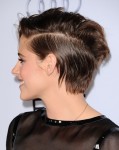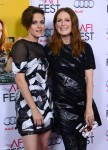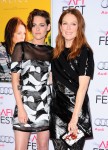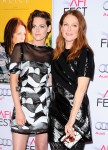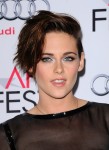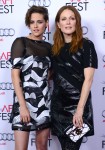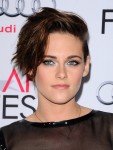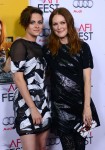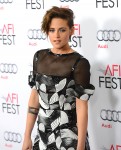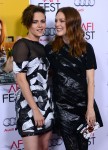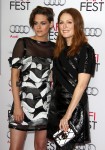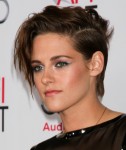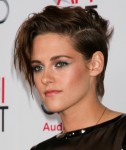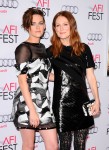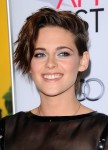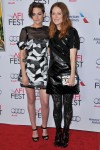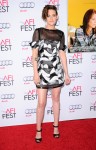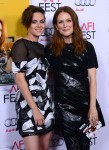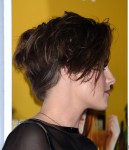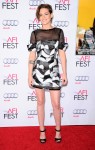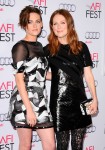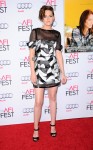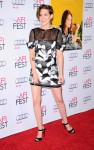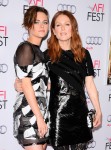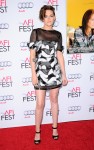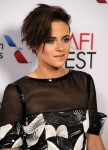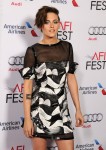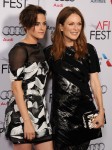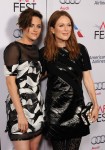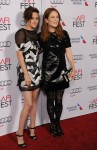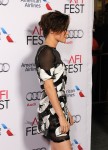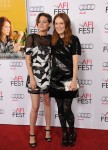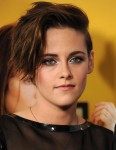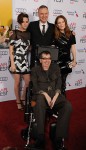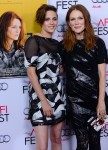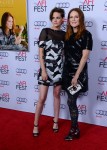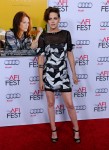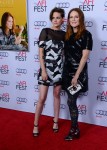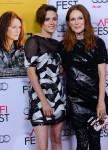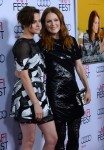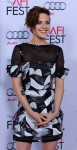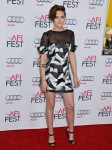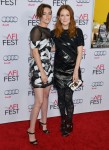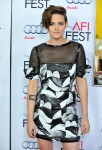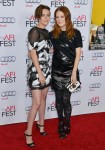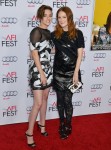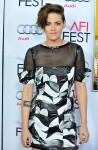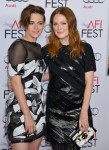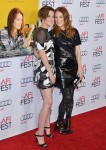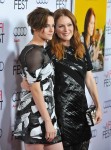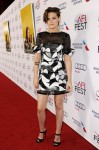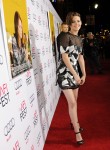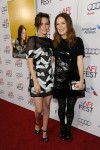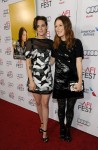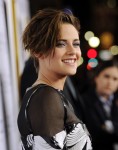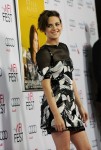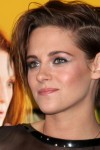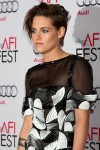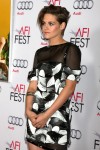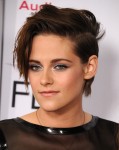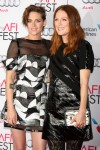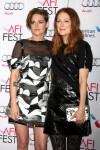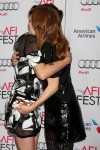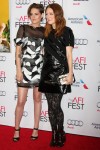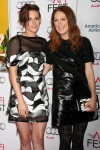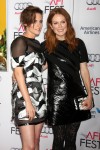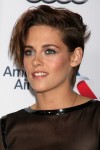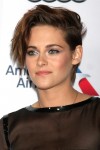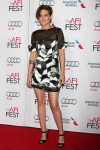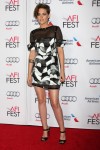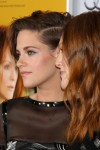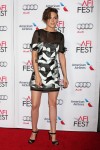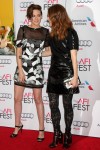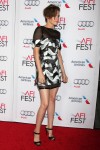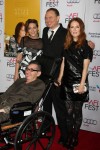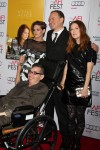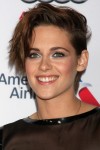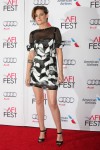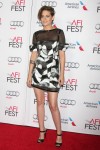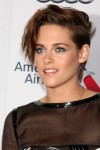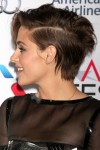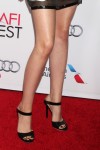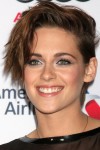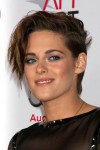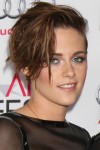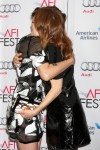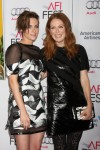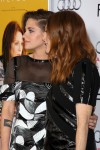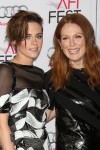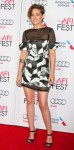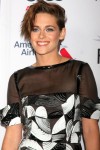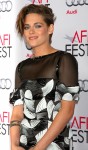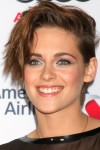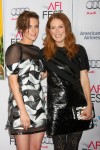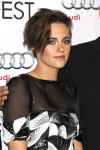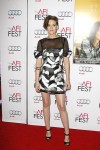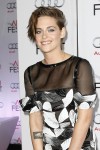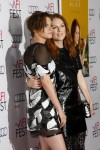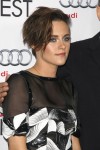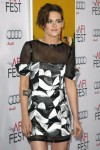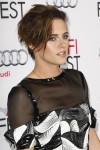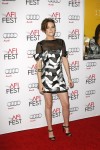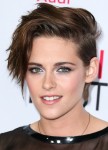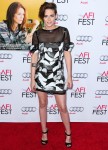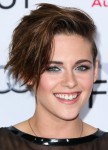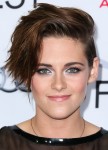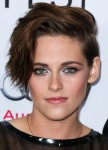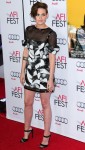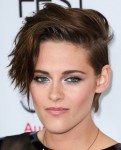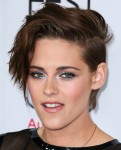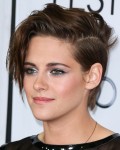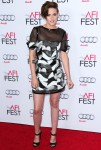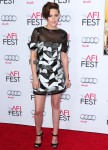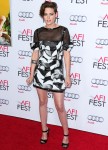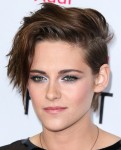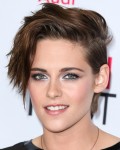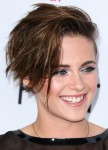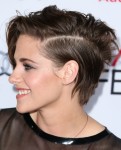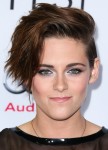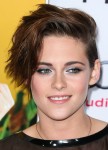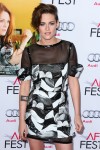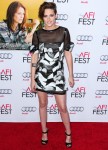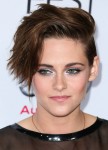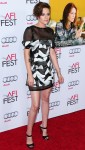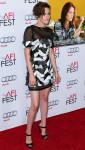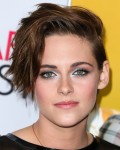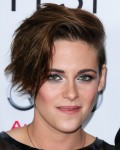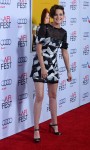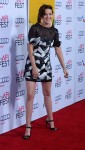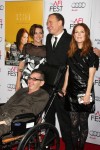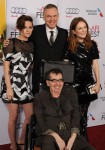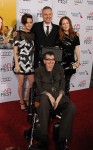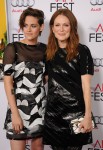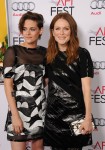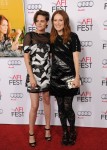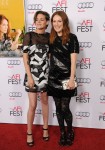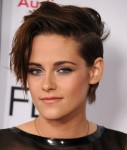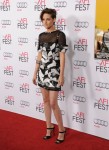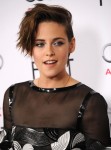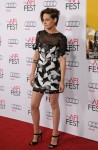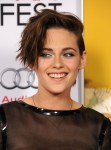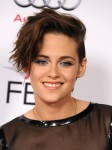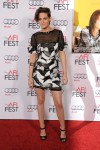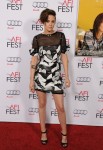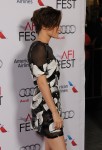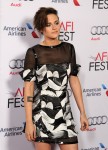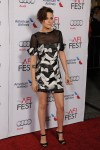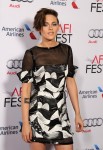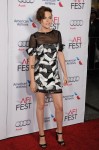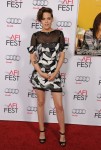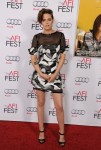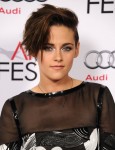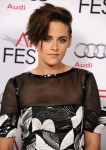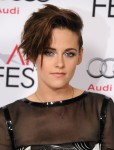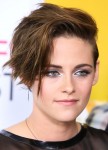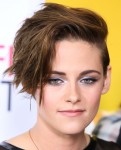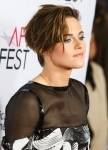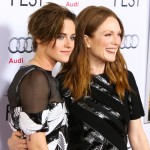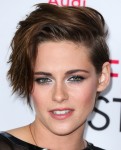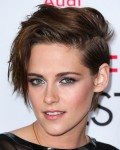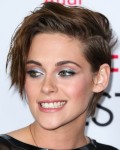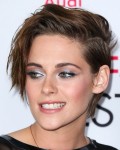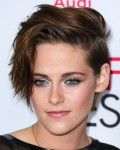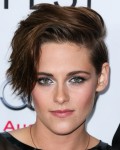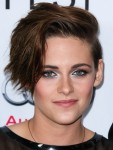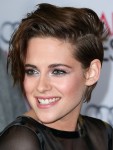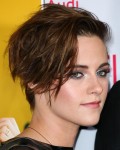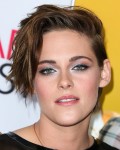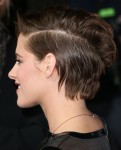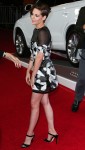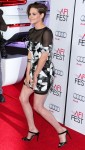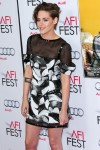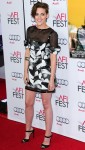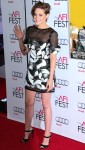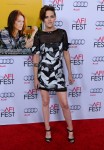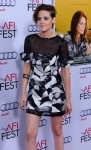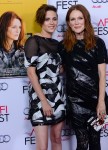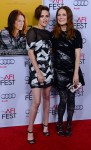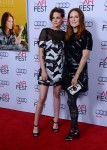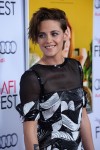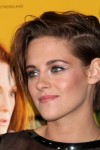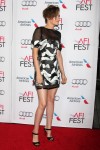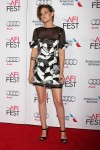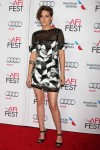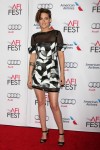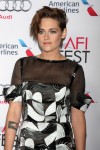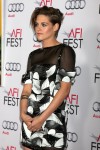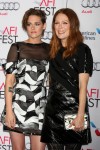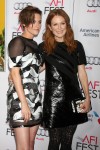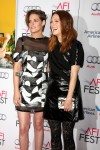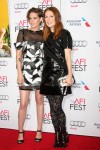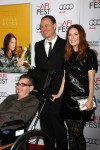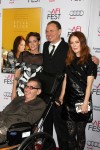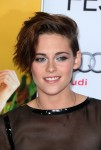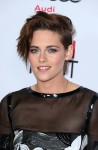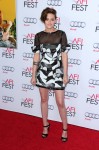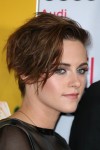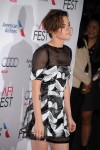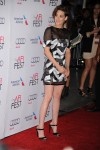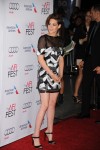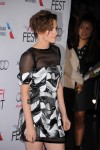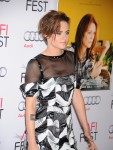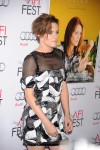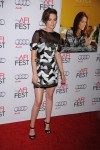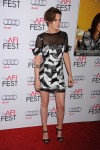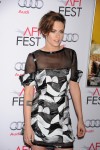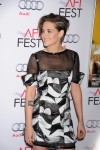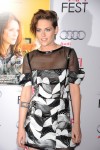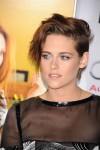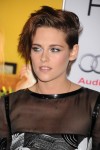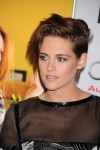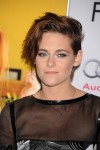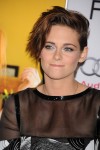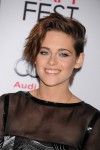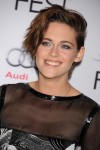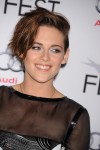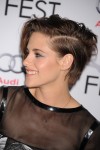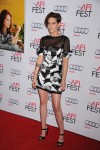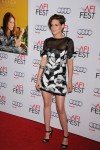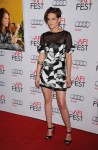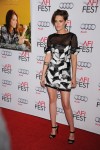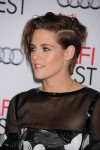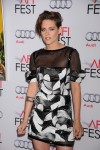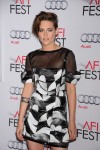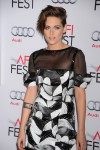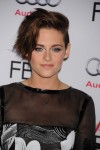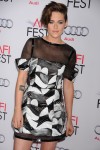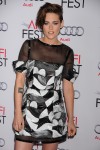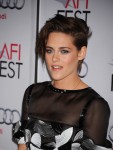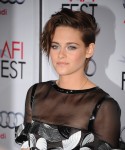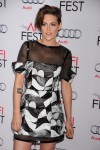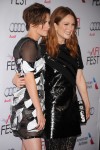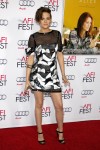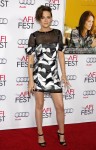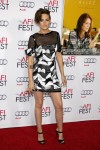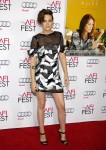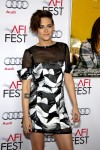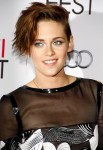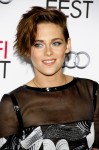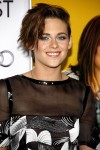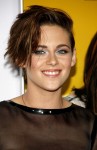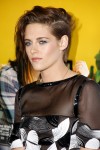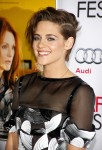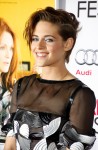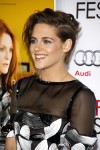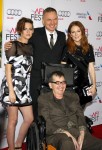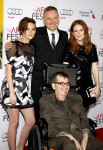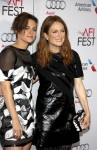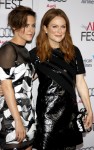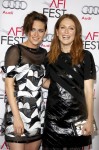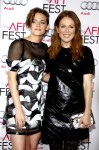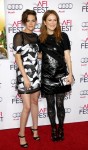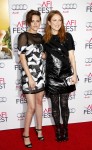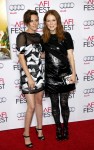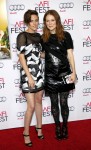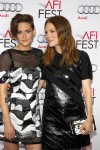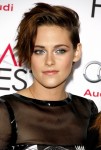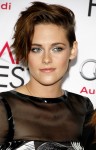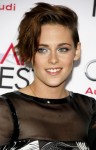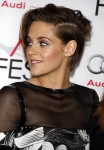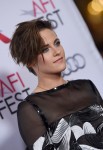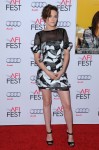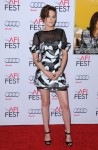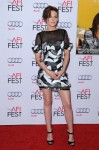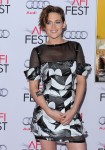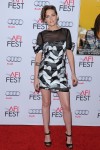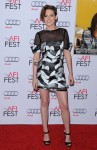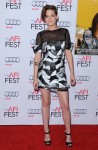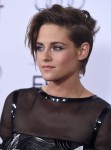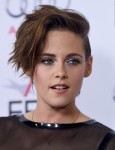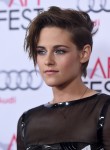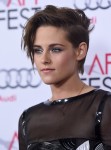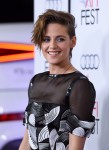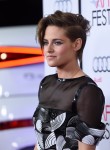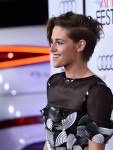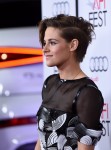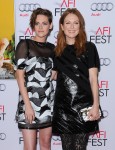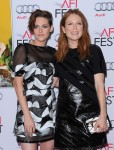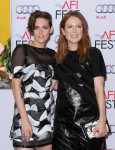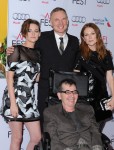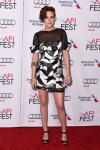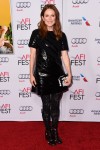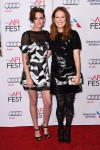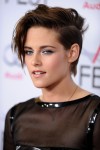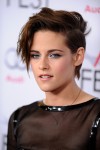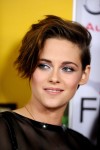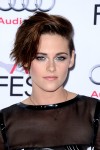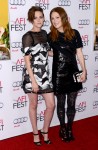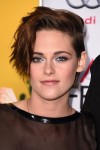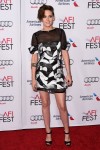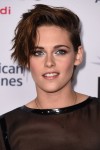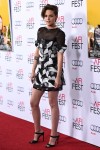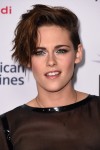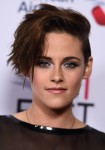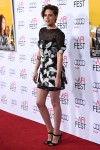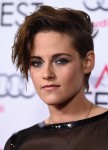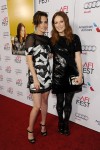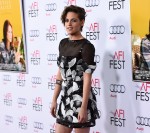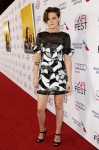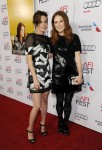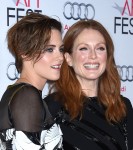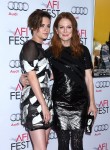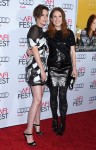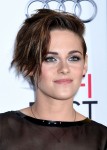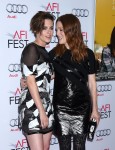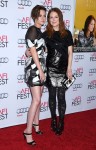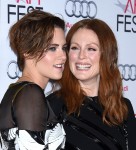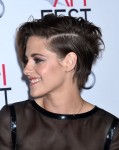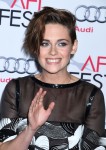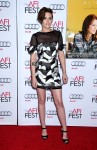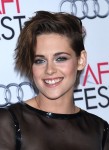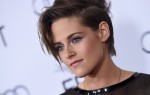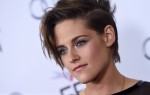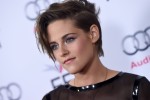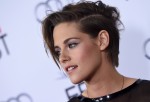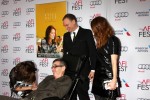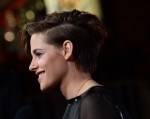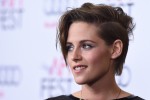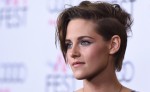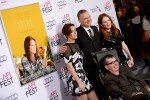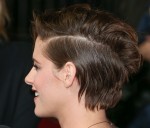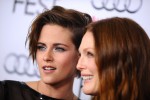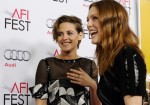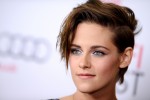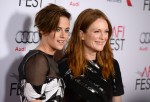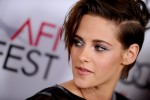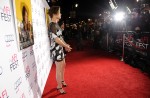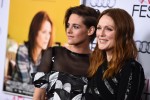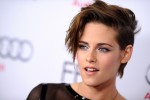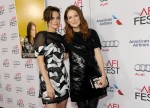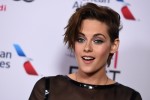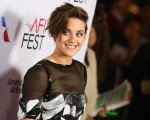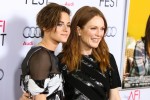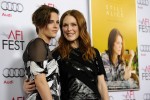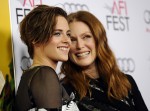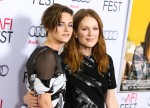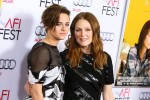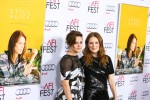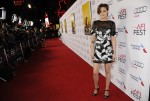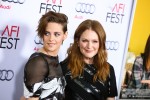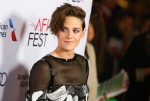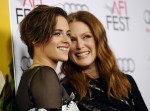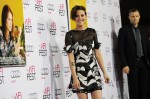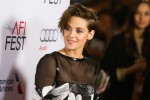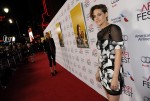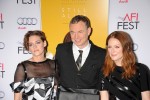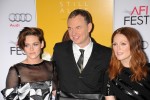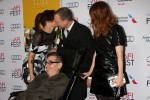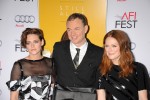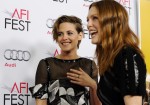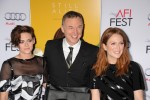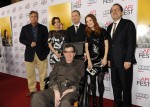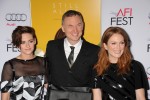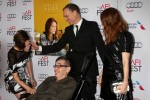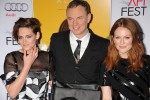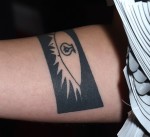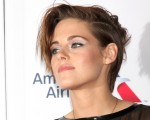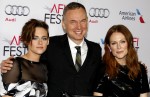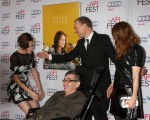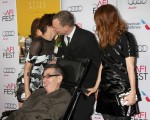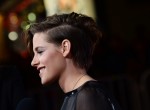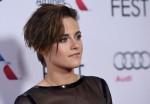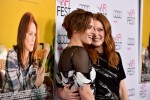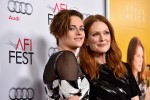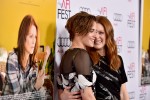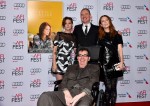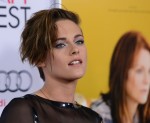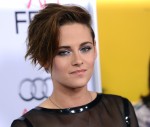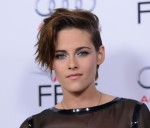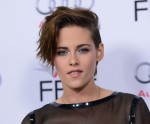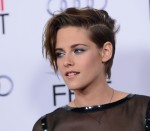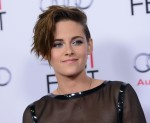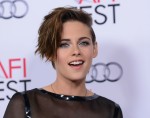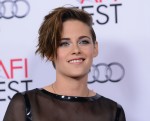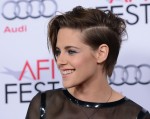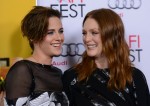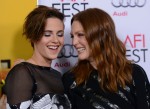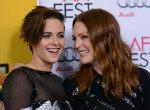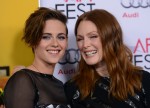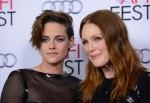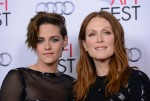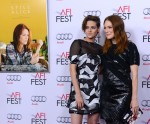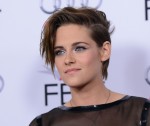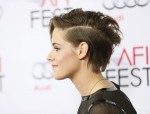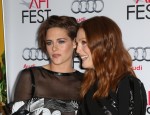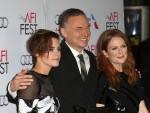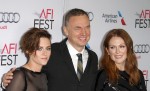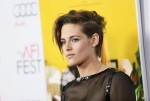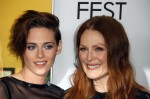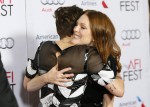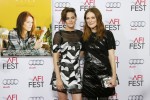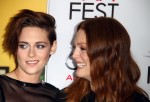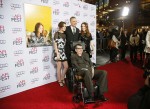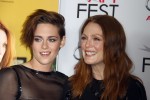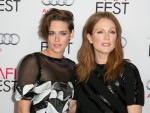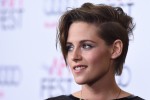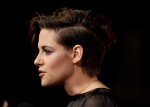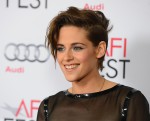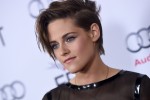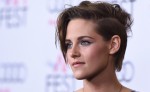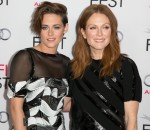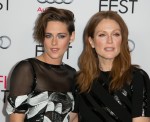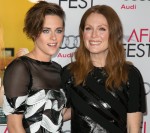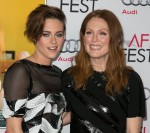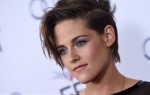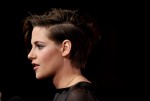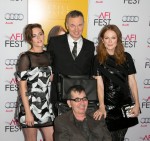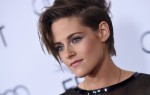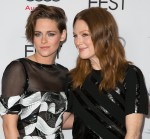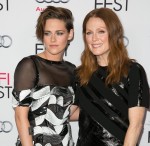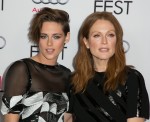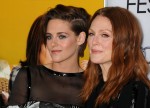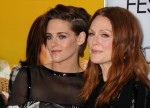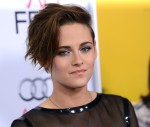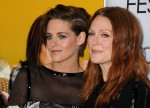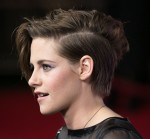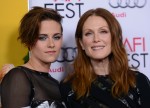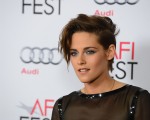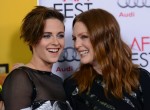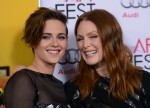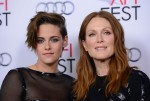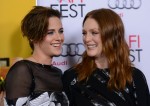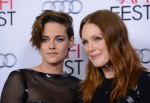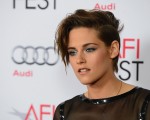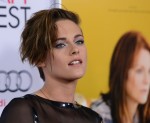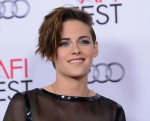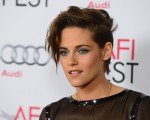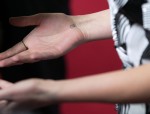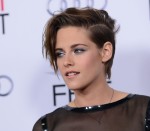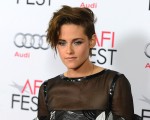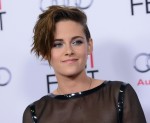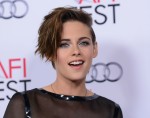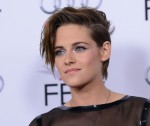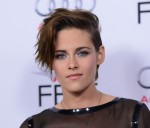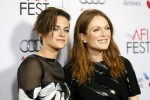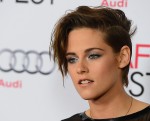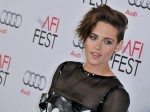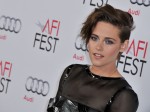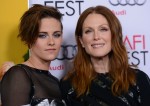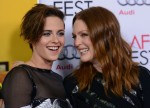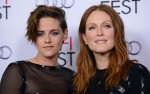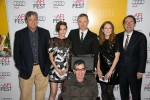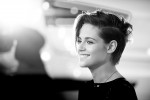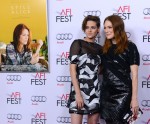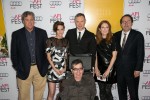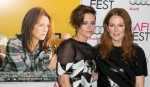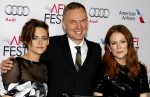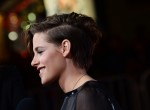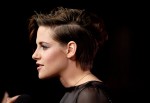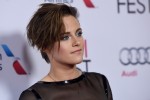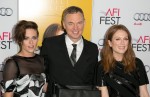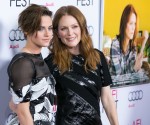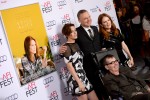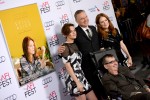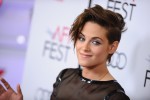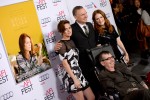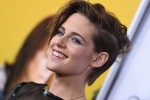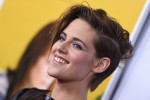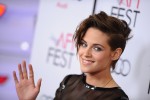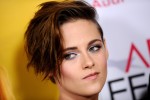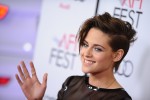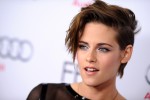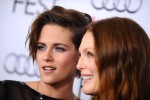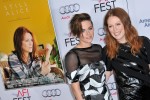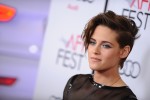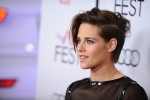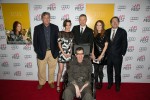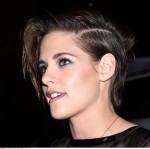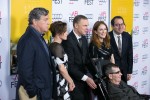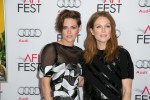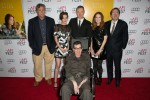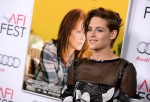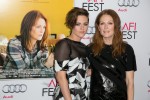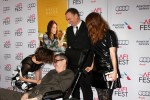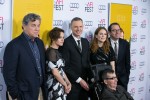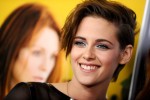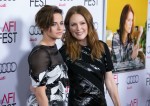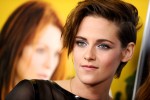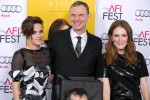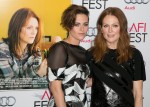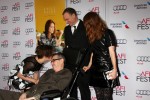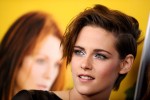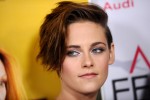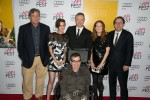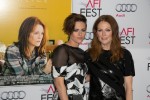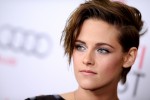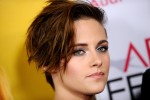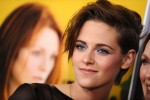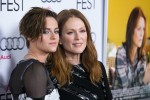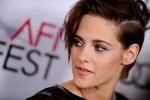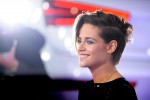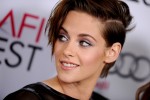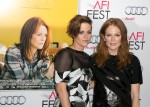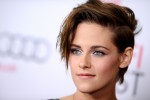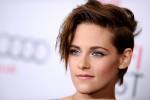 MQ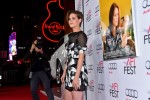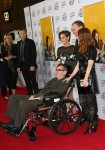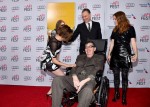 Fan pictures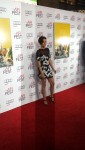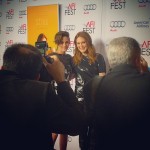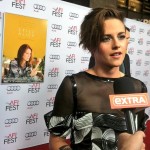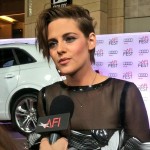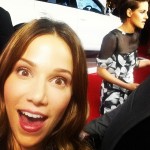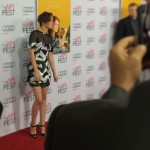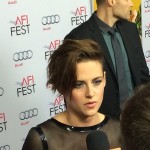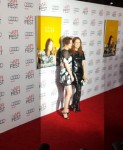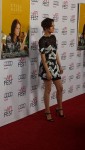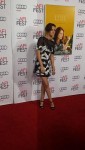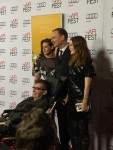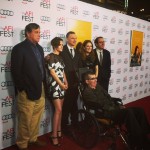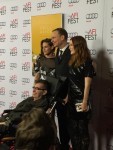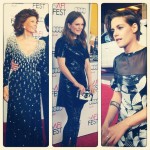 Introduction

Fan pictures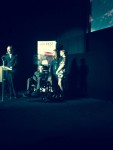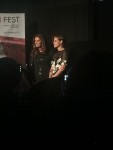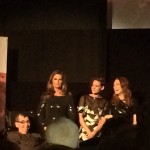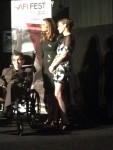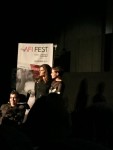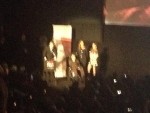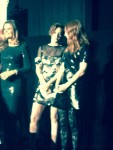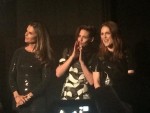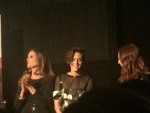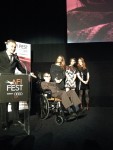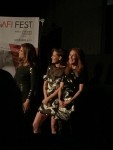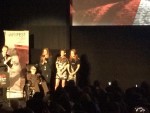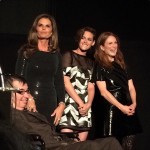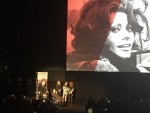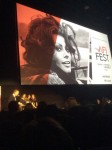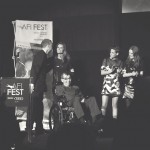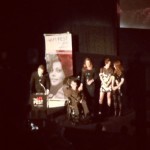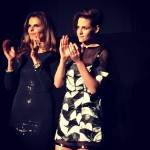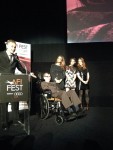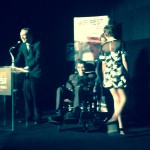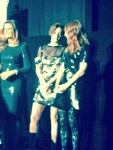 Q&A

HQ fan pictures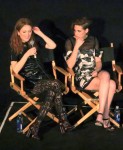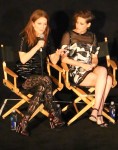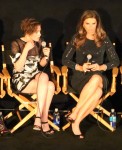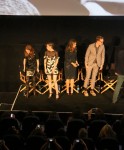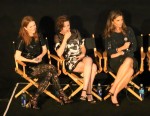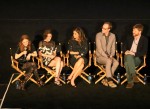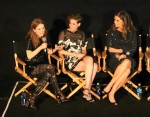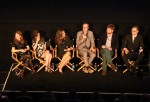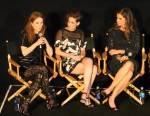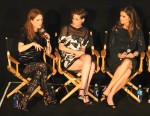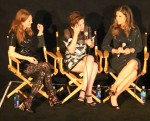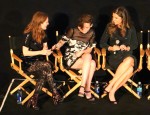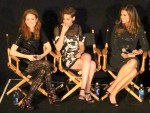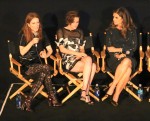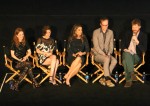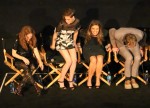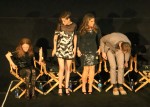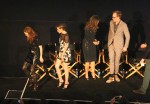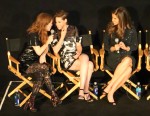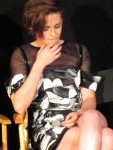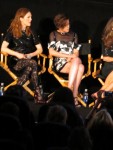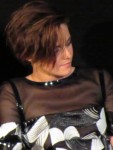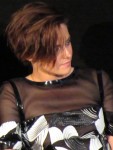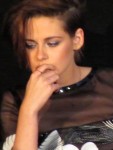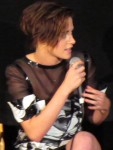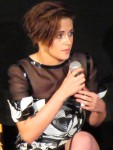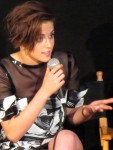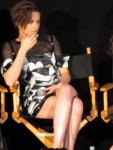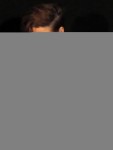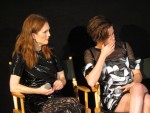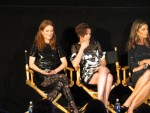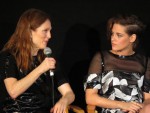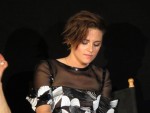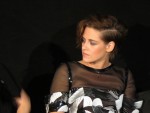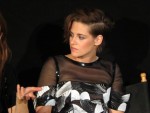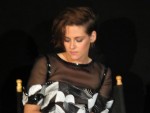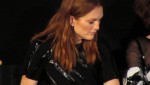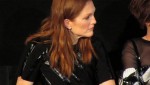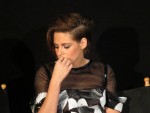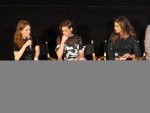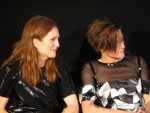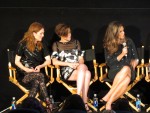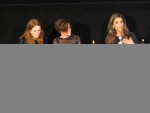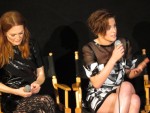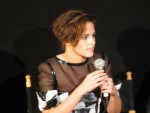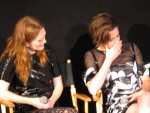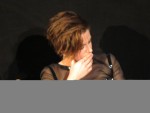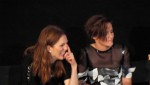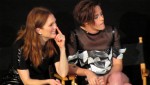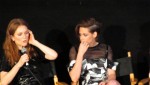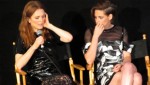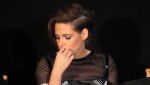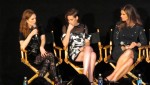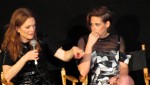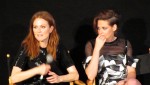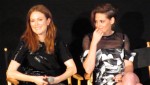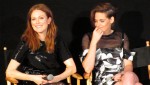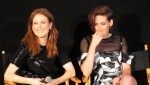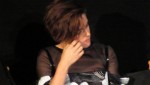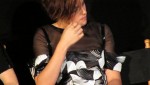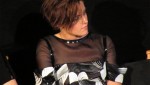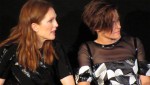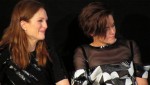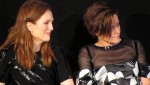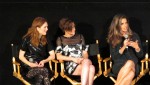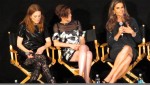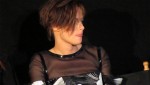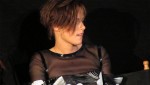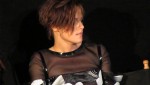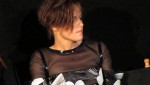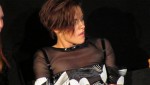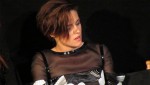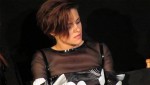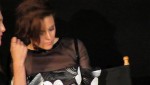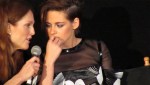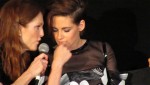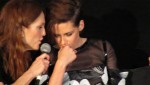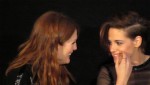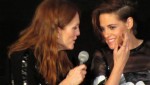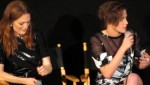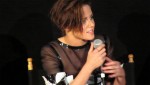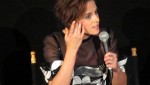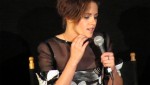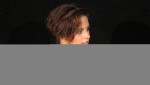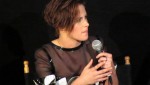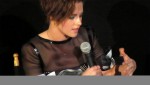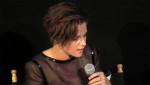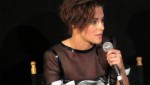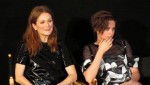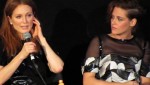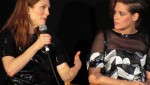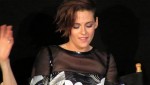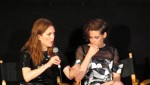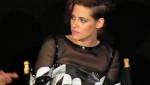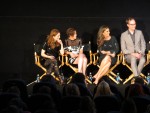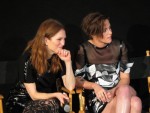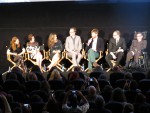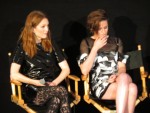 MQ fan pictures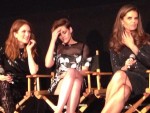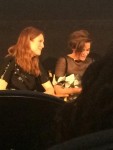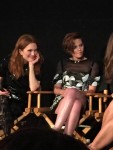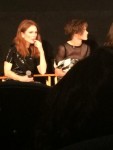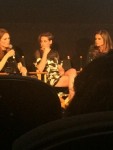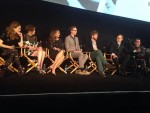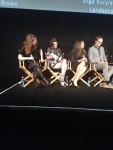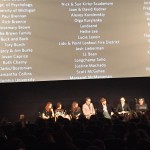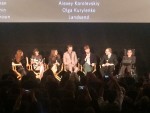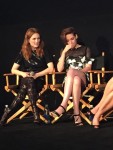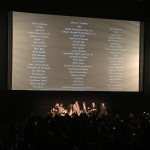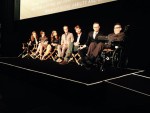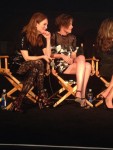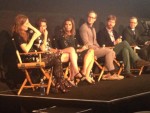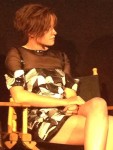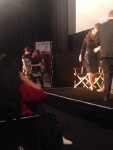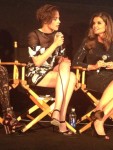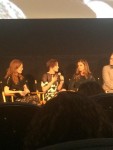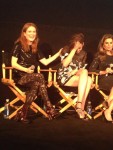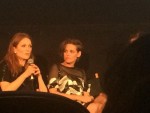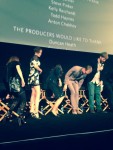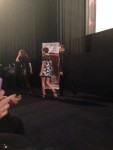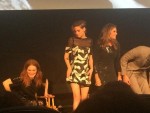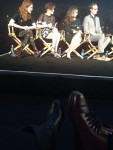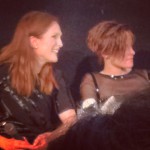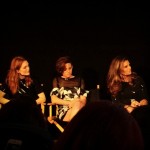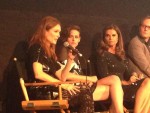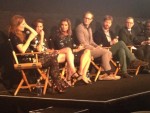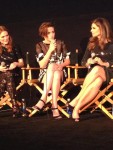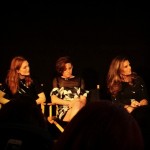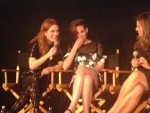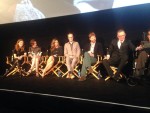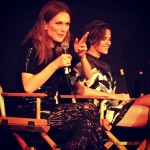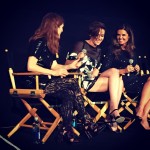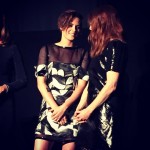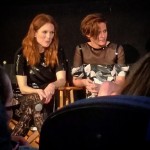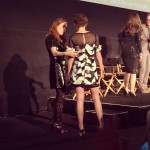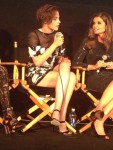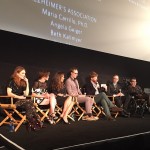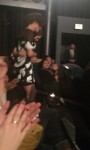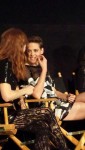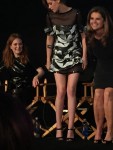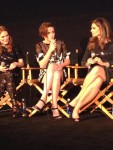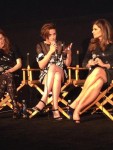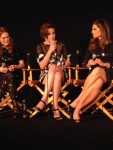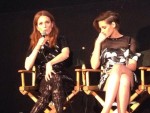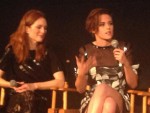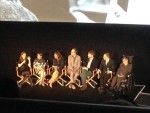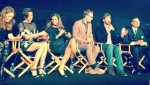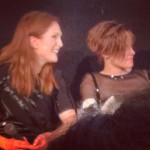 Leaving

Fan pictures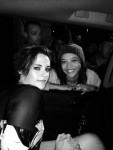 Kristen has got another new tattoo, still on her right arm, here's a close-up. :)



Fashion

Kristen wore a Chanel Spring 2015 dress with Jimmy Choo "Deckle" sandals & Willow Roe jewelry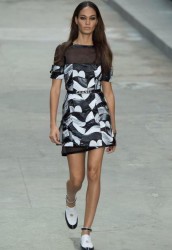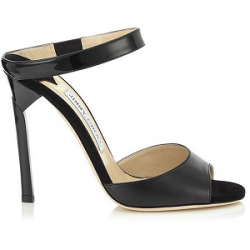 Tweets/Quotes
•
Hitfix
:
"I think a common sentiment is that you hear about someone with Alzheimer's and instantly you think, 'Oh, wow. That must be so hard for the family.' And I don't want to discredit that in any way. Absolutely, it's atrocious, it's sicking. It's hard for me to talk about without feeling that I'm trivializing it by using the wrong words. What I love about this movie is that it's about a family that sort of discovers in losing someone, you discover why this pillar exists. If she hadn't started to step out of this light you might never really blink your eyes to focus on her. I play someone who, absolutely, as we all do, take for granted certain things that seem so apparently a natural part of life. And then as soon as those things start to descend into darkness it's sort of…for everyone it doesn't speak to how good a person Lydia is, or maybe some people here think Alex's character was not as strong. To polarize and define those things so clearly, it's prejudice. It's personally informed and of course we're all going to have certain opinions and feelings that are so assigned to us because of who we are. But, really, this movie just makes you go, 'Oh my God. I should really just open my eyes clearly to things that are in front of me every single day.'"
- Kristen Stewart
"Wash went out to face the New York winter months without me. He did pre-production on the ground and I consulted via email. By the time I went out my arms were pretty much gone, but I could still type with one finger on the iPad. And type I did on set every day. I felt very much heard by everyone and it's so important if you are struggling with a disease like this to feel you still matter. It's ironic that in my deteriorated state I'd be able to make a film that was creatively everything I'd ever wished for."
- Richard Glatzer
"What I think is so compelling about this movie for me is that it's really about who we are, essentially. There is a reason it's called 'Still Alice.' In the face of anything affecting your life in this way, who are you essentially? In the face of a terrible disease, who are you to your loved ones, your children, your husband, your job? Who are you to the world? It's not that someone disappears. I think it's a misnomer that someone with Alzheimer's goes away. The person is there, they are just there in different capacities. How do you express that? I think it's interesting in terms of our relationship with Richard and Wash that they were in a somewhat similar situation. The interesting thing about communicating with Richard is that what he is going through kind of disappeared after awhile because you were still communicating with the person who is there. Oddly it wasn't an issue. So, in a way, it made it very clear to me what was the defining issue of the film."
- Julianne Moore
"The day Julianne signed on — she was the person we always imagined should play this role. She was the person [novelist] Lisa Genova always imagined. At that point when Julie said yes to the project I think for me, I kind of said a little thanks to the universe of gratitude. If this film had never happened I felt that really mattered."
- Sam Brown, producer who took a bank loan out to keep the project going after losing his day job.
"Everything to do with her character Julianne had a big say in. We wanted her to feel fully in the know when we were hiring, actors we were casting and so on. We really came to trust each there this way. Julianne always had notes when we were firming up the next week's scene. We'd text thoughts back and forth. We thought of her as a full creative partner in the process. More importantly, Julianne was amazingly receptive to the terrible jokes I'd make on my iPad. What a joy it was to see her on set. What a joy and inspiration."
- Richard Glatzer
"I met Lisa when she brought her book to The Women's Conference several years ago, so for me this is kind of coming full circle, to see these incredible actors bring this story to life under the hands of such talented directors and producers. My hope is that it will touch people of all ages and they will understand this idea in a new way. My dad died of Alzheimer's and it's affecting people every 90 seconds in this country. There is $6 billion allotted to AIDS and to cancer but there is only $600 million to trying to find a cure for Alzheimer's. And millions and millions of families are going through what we saw in this movie. My hope, having done a lot in this field through the news business, through books, through HBO documentaries, is that this film being brought to life by these incredible actors does something we haven't been able to do, which is to put it into the mainstream, to make young people become interested in this disease, because it will affect their parents and it's affecting women disproportionally at a very young age. I'm hoping people will see the love in this movie. They will understand the loving family and understand it's a disease that's affecting millions and millions of people and we can do better. We can find a cure, otherwise we will see this play out in every room and every country around the world. I'm hoping these actors and directors and writers will be able to do something we haven't been able to do in this fight, to find a cure for Alzheimer's. So I have high expectations for this film and the message of it."
- Maria Shriver
RT @AFIFEST "We had a great time together. She's hilarious!" #KristenStewart on working with #JulianneMoore #StillAlice #AFIFEST
"It's great to bring it to a festival for an audience who loves film" #KristenStewart on #StillAlice
"She did so much work, she did so much research. She's just incredible." #KristenStewart on #JulianneMoore #StillAlice #AFIFEST
RT @marcmalkin #kristenstewart #ilikeshorthair we talked about plans to take break from acting
RT @KstewsSmirk Kristen wooing when the director said his new husband because of the California law change
RT @KstewsSmirk Question got asked to actor and Julianne morrow whispers into the mic "this ones for you" to kristen
RT @KstewsSmirk She's having trouble answering and she just apologized "sorry I'm nervous"
RT @RKMovieNews Kristen talking about what the family gained through this loss and how it impacted her. She is very emotional "family, man"
RT @AFIFEST "What I love about this movie is that it's about a family that discovers in losing someone u discovr so much (about) why this pillar exists"
Source:
#1
#2
#3
#4
#5
#6
#7
#8
#9
#10
#11
#12
#13
#14
#15
#16
#17
#18
#19
#20
#21
#22
#23
#24
#25
#26
#27
#28
#29
#30
#31
#32
#33
#34
#35
#36
#37
#38
#39
#40
#41
#42
#43
#44
#45