| Times, livestreams & info about the ceremony |

Official press release:
I won't translate it since there's nothing new, except for the list of presenters. They don't say for which award and with who, just a list. Livestream & times are already all in the reminder below. :)
"Jamais autant de stars n'auront été réunies! Toutes ont accepté d'honorer le 40ème anniversaire de la fête la plus emblématique du cinéma français. Présentée par Edouard BAER et présidée par Danny BOON, cette quarantième Nuit des César promet des instants de télévision uniques, un évènement exceptionnel, magique et glamour, en compagnie d'artistes généreux, émouvants et talentueux du cinéma d'aujourd'hui.

VENDREDI 20 FÉVRIER 2015

SUR CANAL+, EN CLAIR, EN DIRECT ET EN EXCLUSIVITÉ,

A PARTIR DE 21H00

Pour remettre les trophées aux artistes et professionnels du cinéma:
Abd AL MALIK, Pierre ARDITI, Edouard BAER, Nathalie BAYE, Leïla BEKHTI, Juliette BINOCHE, Danny BOON, Zabou BREITMAN, Guillaume CANET, Cécile CASSEL, Marion COTILLARD, Etienne DAHO, Cécile DE FRANCE, Stéphane DE GROODT, Pierre DELADONCHAMPS, Léa DRUCKER, André DUSSOLIER, Eric ELMOSNINO, Guillaume GALLIENNE, Franck GASTAMBIDE, Jean Paul GAULTIER, Julie GAYET, JOEYSTARR, Sandrine KIBERLAIN, Cédric KLAPISCH, Charlotte LE BON, Jalil LESPERT, Alex LUTZ, Félix MOATI, Géraldine NAKACHE, Pierre NINEY, Sabrina OUAZANI, Sean PENN, Denis PODALYDES, Céline SALLETTE, Joann SFAR, Laura SMET, Kristen STEWART, Sylvie TESTUD, Lambert WILSON."
----------------------------

Nominees presentation in Paris - Square de la Tour Saint-Jacques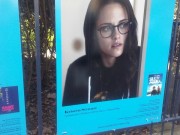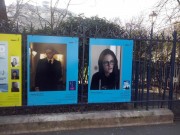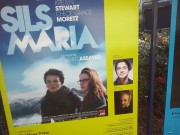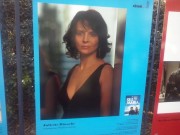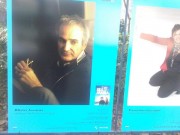 (thanks to @Kstewnatbeauty)

----------------------------

Kristen's César 2015 Video Presentation, with short clips of Valentine, including new ones. :)


(HD download link from the original source - Juliette Binoche's video)

Special César 2015 posters for 'Best Movie' nominees, here's the one for 'Clouds of Sils Maria'! :)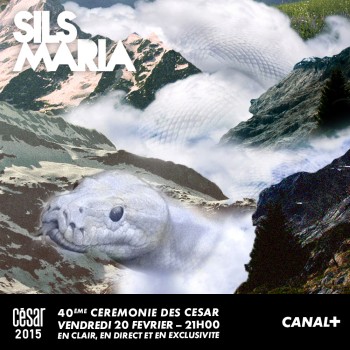 #MalojaSnake
(Other posters)

----------------------------

Kristen and 'Clouds of Sils Maria' got 6 nominations at César 2015!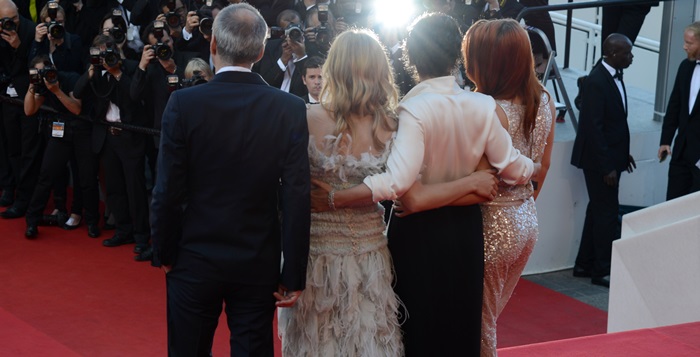 • THR: France's Academy of Cinema Arts and Sciences announced the nominations for this year's Cesar Awards - the country's equivalent to the Oscars - in a morning ceremony at the famed Fouqet's restaurant on the Champs Elysees.

Sean Penn will receive the Academy's honorary Cesar this year, organizers announced Monday. Alain Resnais will get a tribute at the awards ceremony.

Academy president Alain Terzian read the list of nominees after lauding the 40th anniversary of the awards.

Here are the nominations for 'Clouds of Sils Maria':

Best Movie
Love at First Fight
Eastern Boys
The Belier Family
Hippocrates
Saint Laurent
Sils Maria
Timbuktu

Best Director
Celine Sciamma for Girlhood
Thomas Cailley for Love at First Fight
Robin Campillo for Eastern Boys
Thomas Lilti for Hippocrates
Bertrand Bonello for Saint Laurent
Olivier Assays for Sils Maria
Abderrahmane Sissako for Timbuktu

Best Actress
Juliette Binoche for Sils Maria
Marion Cotillard for Two Days, One Night
Catherine Deneuve for Dans la Cour
Emilie Dequenne for Not My Type
Adele Haenel for Love at First Fight
Sandrine Kiberlain for Elle l'Adore
Karin Viard for The Belier Family

Best Supporting Actress
Marianne Denicourt for Hippocrates
Claude Gensac for Lulu in the Nude
Izia Higelin for Samba
Charlotte Le Bon for Yves Saint Laurent
Kristen Stewart for Sils Maria

Best Original Screenplay
Thomas Cailley, Claude le Pape for Love at First Fight
Victoria Bedos, Stanislas Carre de Malberg, Eric Lartigau and Thomas Bidegain for The Belier Family
Thomas Lilti, Baya Kasmi, Julien Lilti, Pierre Chosson for Hippocrates
Oliver Assayas for Sils Maria
Abderrahmane Sissako and Kessen Tall for Timbuktu

Best Photography
La Belle et la Bête
Saint-Laurent
Yorick Le Saux, Sils Maria
Timbuktu
Yves Saint Laurent

Kristen's mom Jules Stewart, congratulates her :)))

Hail Cesar! Big kiss to KJS and a hearty congratulations on her nomination for Best Supporting Actress for Sils Maria. Vive La France!

— Jules Stewart (@RealJulesStew) January 29, 2015

Just so you know, Kristen is the first American actress nominated for César Awards in 30 years! The first one was Julia Migenes for 'Carmen' in 1985. :))

Official poster
with Fanny Ardant, Best Actress 1997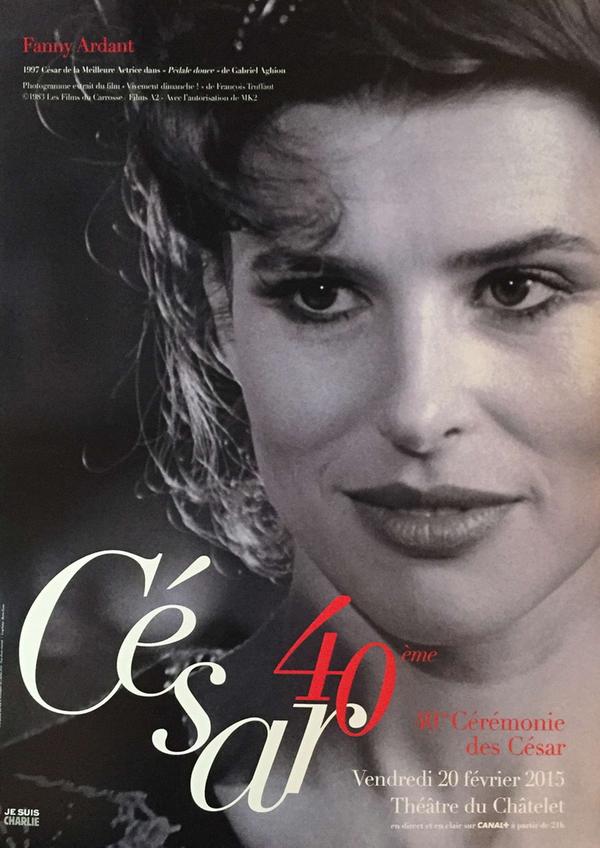 Big congratulations to everyone, cast, crew, producers & distributors! *clap clap*
I'm SO damn happy! This is so so well deserved! This movie is so so good & their performances are unforgettable. *Happy happy dance*