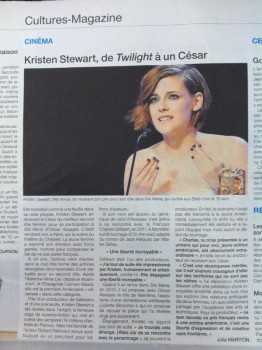 When he first met her
"I've been immediately impressed by Kristen, humanly and artistically. She exuded an incredible freedom."
When Kristen didn't respond right away after he offered her the role of Valentine in 2013.
"I thought it was strange, I was sure she'd have loved the character."
About her César win
"This is a deserved award, because it's always brave to go on territories that aren't yours."
"What tells this French award given to an American actress, is a freedom of expression and creation without borders."
Source
-
Thank you to @InfamousRosie20 for the tip! - Translation by itsoktobeyou.org