Hi guys,
As you know 'Equals' will have its World Premiere at the Venice Film Festival on September 5!
I will be in Venice tomorrow (Thursday) and so will attend the Premiere. I won't have time to update the website, but I promise to tweet everything I can, so be sure to follow me at @Itsoktobeyouorg.
RECAP OF 'EQUALS' VENICE SCHEDULE:

September 3:
• Possible release of new footage & the press book (more below)
September 4:
• Press Screening at 7:30pm CET/ 1:30pm ET
September 5:
• Press Conference followed by a Photocall at 2:30pm CET/ 10:30am ET
• World Premiere at 10:15pm CET/ 4:15pm ET at the Palazzo del Cinema, Sala Grande (red carpet should starts one hour before) A second screening at 10:30pm CET/ 4:30pm ET

| OFFICIAL LIVESTREAM for the press conference, photocall & red carpet |


I can not wait to share with you all my impressions on the movie... and see Kristen *big smile*.
I have access to the pressbox of the festival and apparently (
screencap
) in addition to pictures from the press conference, photocall, red carpet etc.. they will release the press book & video footage from 'Equals' the day before its screening aka tomorrow September 3. Since at that time I'll be traveling, I have given my access to our girl
TeamK_1
and if there's something new she will share it with you all on her twitter & I guess, in comments below. :)
Wish us luck,
Xx. ♥
Farah.


UPD - FIRST 'Equals' clip & the press book !



"What will love look like in the future?"

Here's the press book with crew's interviews including Kristen: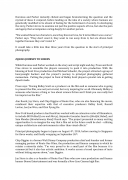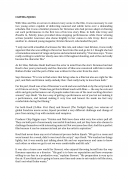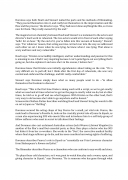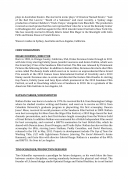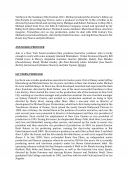 ---------------------------------------


EQUALS by Drake DOREMUS #Competition #Venezia72 pic.twitter.com/WhbiZdTPN4

— Biennale di Venezia (@la_Biennale) July 29, 2015

| For more, the festival's official website: LaBiennale.org |

Director's Statement: (Drake Doremus)
"When I started this project, I began with one singular thought. What would happen if we lived in a world in which love does not exist anymore? What if the very thing that makes us the most human, we've evolved away from? I then began to think about what the fundamental reason for existence is.
I am always aiming to reflect on my own human experience in the most honest way possible. With this film I am, in many ways, trying to know the unknowable: can the human soul be modified? Does it change over time? Or, conversely, is it steadfast because it understands its innate desire to connect—to love and, in turn, be loved?
I longed to create a tone and a texture that simply washes over you so you can purely experience the film through a mixture of the senses; not to make the audience think as much as to make them feel. I am consistently preoccupied with the idea that we are here to try and understand this simple, yet extremely complex, experience as human beings. As people who are born with the capacity to love."