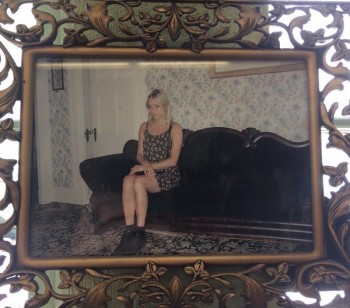 @SP00KYFUCKER visited the Lizzie Borden's house - now a Bed & Breakfast Museum - in Fall River and here she took a picture of a photo of Chloë Sevigny visiting the house earlier. The owner apparently told her that "she's going to play Lizzie Borden in a movie and that Kristen Stewart is gonna be the maid". Chloë might have visited it to prepare herself for the role, or just visited it before asking Pieter Van Hees to direct the movie. Reminder (below), the director said they'll be filming this year in April. :)

Well this project is scaring the shit out of me, even if it seems very interesting & such a change of roles for Kristen, and guess what? My laptop agreed with me. Look at my page when I tried to visit the website of the Bed & Breakfast Museum. Does it say that for you too?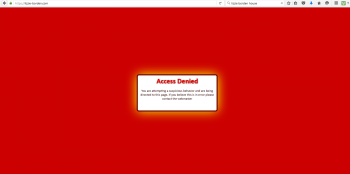 October 30, 2015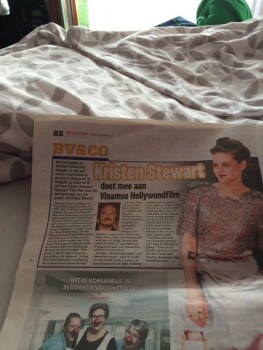 "He says Chloë Sevigny asked him to direct the movie, and she asked him if he would mind if Kristen had a part in the movie. He also says Kristen in an amazing actress. He said they'll be filming next year in april. He said he's casting the dad now. He pretty much confirmed Kristen."

(Translation thanks to @Crazysientje)

October 28, 2015


•
THR
: Pieter Van Hees, who helmed the 2014 film Waste Land, will direct the new untitled psychological thriller about the grisly murders of the Borden family. Bryce Kass will write the script.
Sevigny will play Borden
, the strange and fragile woman who was infamously tried and acquitted for murdering her father and stepmother with an ax in 1892. The film will explore the events that led up to that night.
Stewart, who is in early negotiations, will play the Bordens' live-in maid, Bridget Sullivan. Sullivan was a witness to the family tension, and may have been in the home when the murders were committed. She testified at the trial.
The crime was salacious and notorious for the age, inspiring children's rhymes such as: "Lizzie Borden took an ax/and gave her mother 40 whacks/when the job was finally done/gave her father 41." It also spawned many theories about who committed the murders and why; one theory insinuates that Borden and Sullivan were lovers.
Naomi Despres (Kill the Messenger) is producing, while Playtone is executive producing. The Solution is selling the project, which has no start date, at the upcoming American Film Market. WME is repping domestically.
Borden's tale has been adapted for TV and film, most recently the 2014 TV movie starring Christina Ricci.