Post in French about the 'American Ultra' French release in Blu-ray and DVD, for the American one it's here. :)
Les Blu-ray (en édition limitée) et DVD sortent aujourd'hui en France!
Courez dans le magasin le plus proche, achetez votre exemplaire et soyez prêt à vous faire botter les fesses par Kristen, Jesse, Connie Britton, John Leguizamo etc.. A NOUVEAU!! :)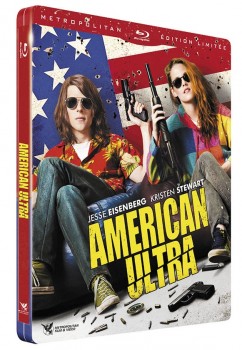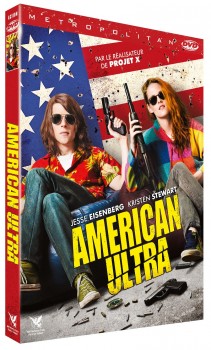 Vous pouvez les commander sur Amazon.fr: Blu-ray (22,99€), DVD (17,99€) and La Fnac: Blu-ray (22,99€), DVD (17,99€)
Mike Howell (Jesse Eisenberg) mène une vie posée et sans ambition avec sa petite amie Phoebe (Kristen Stewart). Mais ce soir, son monde bascule. En état de légitime défense, il vient de neutraliser deux dangereux tueurs à gage à l'aide d'une simple cuillère ! Mike est en fait un agent dormant de la CIA dont la mémoire a été effacée. En un clin d'œil, le jeune couple se retrouve au cœur d'une mystérieuse opération gouvernementale visant à les éliminer. Mais Mike peut compter sur ses capacités de combats insoupçonnées qui vont le transformer en arme de destruction massive prête à tout fumer sur son passage…
Une pépite d'humour et d'action préparée avec soin par le réalisateur de "Projet X"
Je vais probablement en faire gagner un ou deux bientôt! ;)