From MK2's newsletter.




Note: If you're interested in any other movies at Cannes, the full schedule shoud be out today on their official website, Festival-Cannes.com. :)

-----------------------------------

April 14, 2016

As you already know 'Café Society' will open the festival - now we have the official confirmation.. 'PERSONAL SHOPPER' TOO!

The official press conference took place this morning (you can re-watch it below) & they've officially announced 'Personal Shopper' as one of the movies being in competition! *does a happy dance and jump on the couch*

UHQ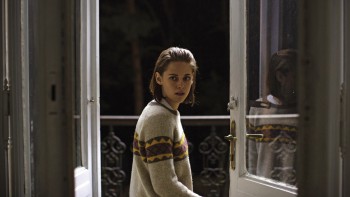 (French distributor Les Films du Losange created a page for the movie on their website)


President Pierre Lescure said that they like a lot the image of Kristen & Jesse, and it lauches very well this year's selection.
Director Thierry Frémaux said "Kristen Stewart, who will be one of the queens of Cannes. We have that in movies, when a filmmaker grabs any excuse to work with someone. And here it's KS and we're happy about it."

Two movies premiering the same year at Cannes, this is HUGE!
I feel just like Kristen here, like we've all hit the jackpot!

Source