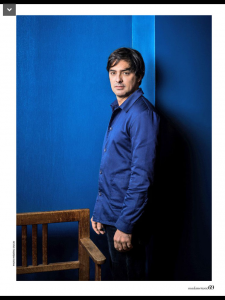 Here's a really good article on Charles Gillibert - 'On the Road', 'Clouds of Sils Maria' and 'Personal Shopper's producer. :)
It's really nice to learn more about him. I've translated the part where he mentions 'Personal Shopper' & Kristen.

"The idea was to once again bring together the actress who impressed me the most - Kristen Stewart - with the director who impressed me the most, in a ghost story." explains Charles Gillibert. "If the movie industry hates prototypes, me, I love them."
Thanks to
@Mel452
for the scans.