"The Women's March in Park City, Utah, is one of over 350 sister marches planned across the United States and 60 countries around the world to demonstrate universal respect for social justice and human rights issues including race, ethnicity, gender, religion, immigration and health care. The #MarchOnMain is supported by Planned Parenthood Association of Utah, Justice Party, Summit County Democrats, Equality Now, Alliance For A Better Utah, Emily's List, Sentry Financial and Impact Partners Film."

WWD - "When asked why it was important to her to attend, Stewart let the "I Stand with Planned Parenthood" sign she was holding do the talking for her. "Oh no, I'm not doing interviews right now, but it's nice to see you," she said."


#womensMarch #marchonmain - Park City Utah snow closed rds but thousands incl @_KrisJStewart sloshed the sludge in resistance #Sundance2017 pic.twitter.com/qjAaDpsId8

— Roseanne Liang (@RoseanneLiang) January 21, 2017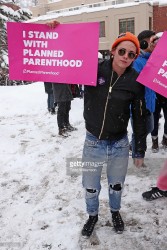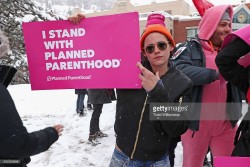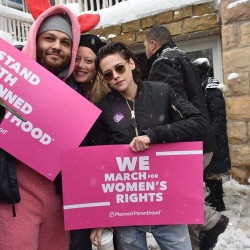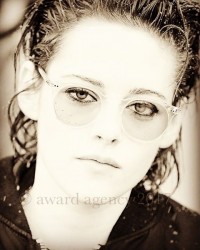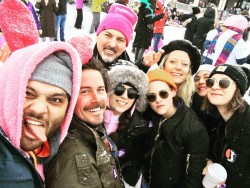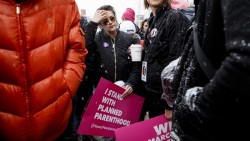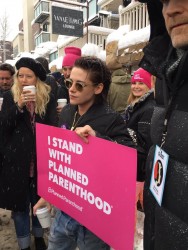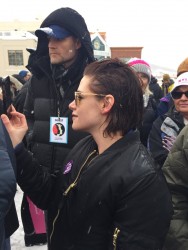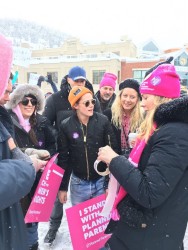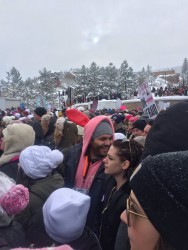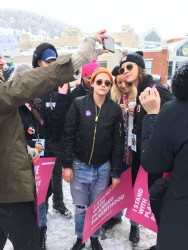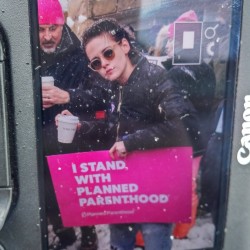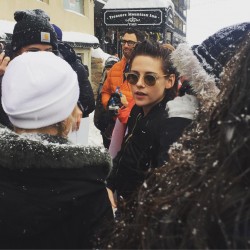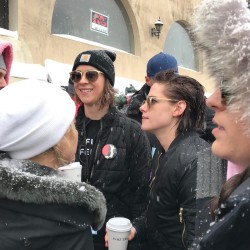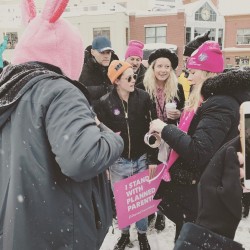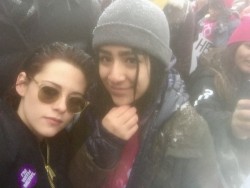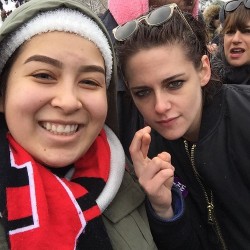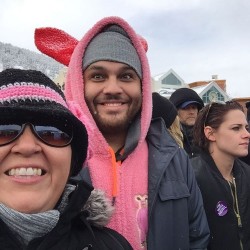 Kristen's co-star Maria Bello, Laura Dern, Charlize Theron and Connie Britton were also there - you can listen to Maria's speech here.


The independently organized #WomensMarch, led by @chelseahandler is underway. #MarchOnMain pic.twitter.com/SyFPLqZfcn

— SundanceFilmFestival (@sundancefest) January 21, 2017
Source:
#1
#2
#2
#3
#4
#5
#6
#7
#8
#9
#10
#11
#12
#13
-
Gifs